The Taylor Swift Brand: How To Be "Fearless" When Marketing Your Music
Taylor Swift is certainly an icon of our generation. With more than 114 million copies sold worldwide, and a sprawling Eras tour that has sold out in seconds, spawned millions of TikToks, and is making headlines on the daily, the star and staying power of "Miss Americana" cannot be disputed.
One of the key things that led to Taylor Swift's success is her marketing mastery, coupled with an exceptional knack for storytelling that goes beyond music. So, what can we learn from the Taylor Swift brand? And what are some Taylor-approved tactics you can implement when marketing your music?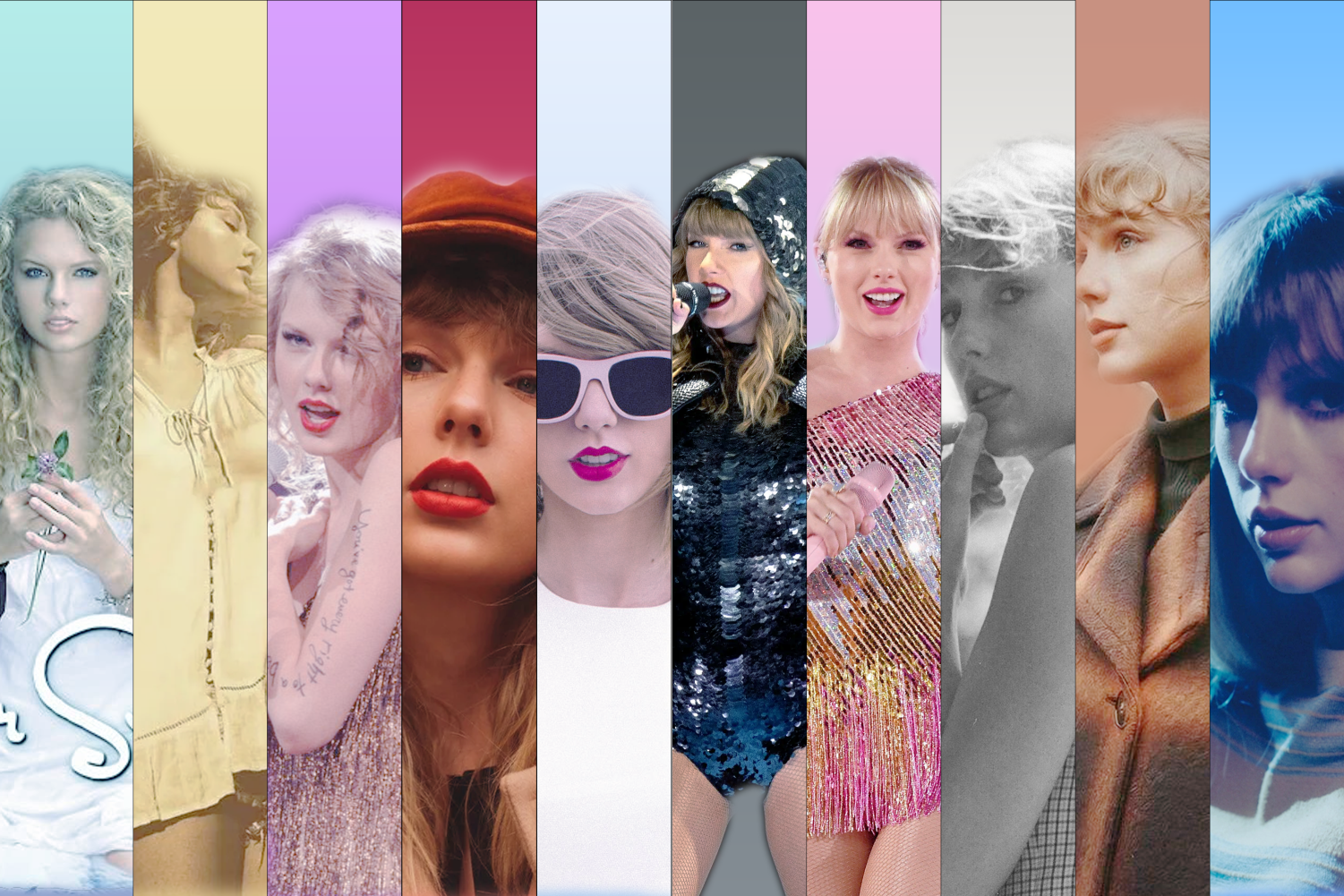 The Taylor Swift Brand: 7 marketing tactics you should use for your own music career
Become an audience analysis "Mastermind"
Something Taylor has done well is nailing her audience and converting casual followers into hardcore fans. According to various studies, her US Swifties – her fandom – consists of 52 percent women and 48 percent men. As for age, 11 percent are Gen Z, 45 percent are millennials, 21 percent are Gen Xers and 23 percent are baby boomers.
It's clear that, while most of her fans are millennials, Swift still attracts a large audience across all age ranges. Such insights inform Swift and her team what merch she should release, where she should tour, when to drop albums, and what kind of collaborations and brand partnerships she chooses.
Therefore, taking the time to analyse your audience and create audience personalities will definitely pay off in the long run. To start your analysis, take a look at both your Amplify and DSP analytics.
The next time you have a show, make a note of who typically comes to your shows. Draw all these data and observations together to determine who your audience is. By identifying your audience, you can tailor your merch, image, type of shows, marketing rollouts, and so on.
Make your fans feel "Bejeweled"
One key thing that makes the Swifties such hardcore fans is that Taylor really cares about them. The Taylor Swift brand is as much about the fans as it is about Taylor.
Through initiatives such as gifting fan clubs, #TayLurking, organising listening parties, sending care packages to Swifties who happen to be healthcare workers, and donating money to fans in need, Taylor has clearly shown that each fan is more than just a number.
You may not have the same financial capacity as Taylor, but caring for your fans goes a long way to securing their loyalty over the years. Whether it's sending handwritten messages or voice notes to your top fans, setting up intimate gigs, rewarding your fans with exclusive content, or creating limited edition merch, the world is truly your oyster when it comes to fan reward ideas.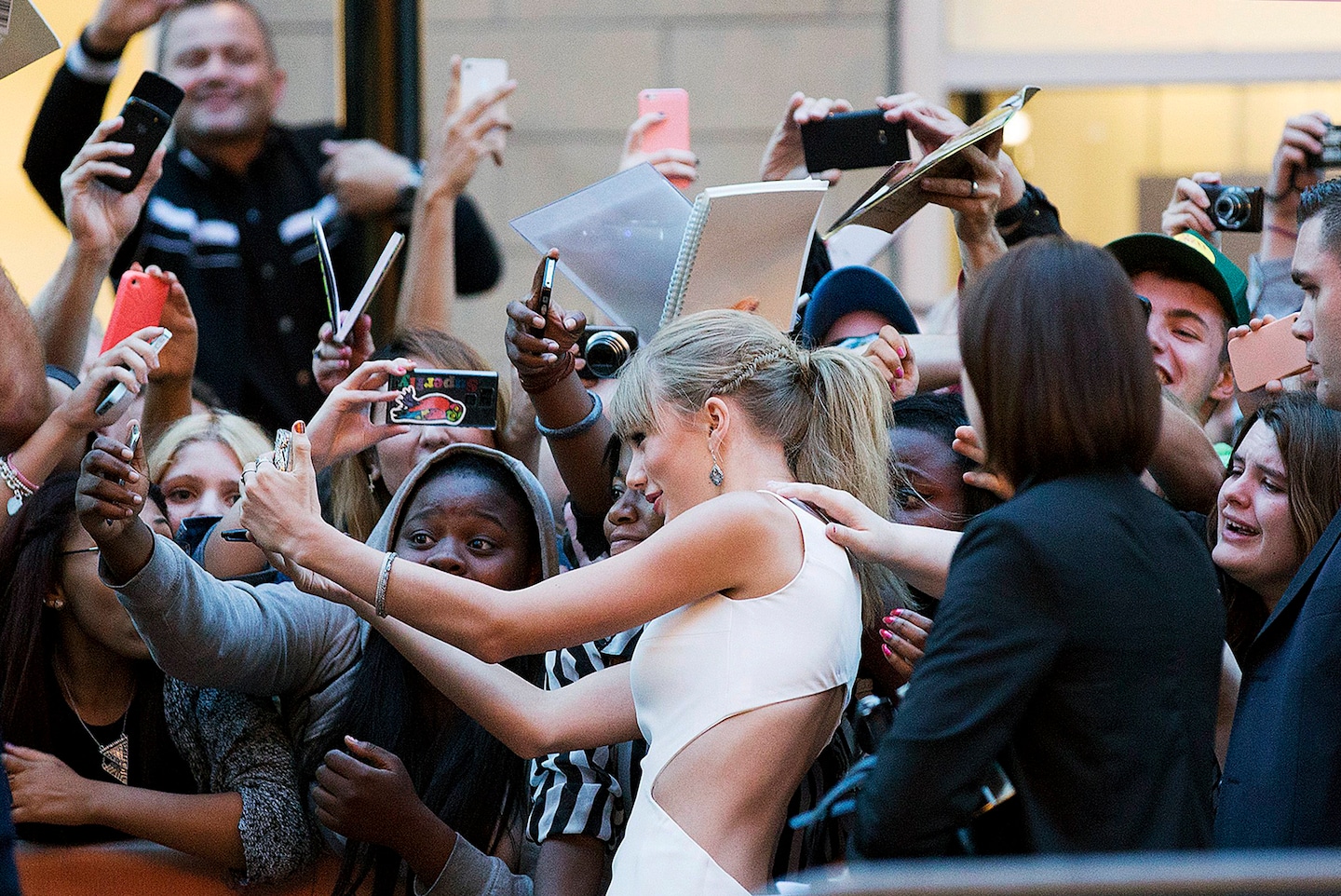 Create a "Timeless" story
Through "Evermore" and "Folklore", Taylor Swift flexed her songwriting abilities and proved to everyone that she can write more than just about her exes. However, her iconic heartbreak and breakup songs created a narrative around the Taylor Swift brand that transformed her into the queen of heartbreak songs. While she's clearly capable of going beyond that, Taylor's "Love Story" (or stories!) have become "Timeless" narratives, and part and parcel of the Taylor Swift brand.
Having a unique story that you can communicate well goes a long way to honing your unique selling point. Remember: There are millions of artists out there who want the same thing as you. Therefore, crafting an authentic story and narrative that makes you stand out makes all the difference in driving your career forward.
Send a "Message in a Bottle" through Easter eggs
The Taylor Swift brand is known for Easter eggs and hidden meanings that connect the entire Taylor Swift lore. All her music videos, marketing material, and pre-release social media content are full of Easter eggs that connect her present and future releases with her past. All of this boils down to Taylor having a solid sense of storytelling that permeates her marketing sensibilities.
Sending subtle and nuanced messages is a good way to instill curiosity without giving everything away. After all, if you want to keep things fresh, it's important to substitute novelty for nuance – and this is true for both music and marketing.
Pair your music with visuals that "Breathe" life into your narrative
In an increasingly visual and social media-driven world, having a strong and easily recognisable visual identity is crucial. Taylor Swift's brand is not only based on high-quality visuals, but also on carefully crafted and well-thought-out imagery. This is evident in everything from her detailed music videos to the Eras tour visual narrative and album artworks.
Before releasing anything, make sure your visual identity is clearly defined and corresponds to the story you want to tell. All aspects of your image, from your music videos to your stage look, should contribute to and reinforce the story you're trying to tell.
"Speak now" and stand up for what you believe in
In recent years, Taylor Swift has become an avid advocate of various social causes. Her music video "You Need To Calm Down" was a direct response to anti-LGBTQ+ laws in the US. She's also known for donating to various charitable causes and also supporting singer Kesha by donating to her court case fees against Dr Luke. Undoubtedly, philanthropy is a key part of Taylor Swift's brand.
Being an artist means more than just creating art for art's sake; it means having a platform to raise awareness for the causes you believe in. Not only is this beneficial to your community, but it can also help build and solidify your brand.
That being said, only support something if it's a cause that you're truly passionate about. Fans can smell inauthenticity from miles away, so saying something just for the sake of looking good simply doesn't cut it.
"Long Story Short"…Go beyond your "Wildest Dreams" and be innovative
Time and again, Taylor Swift has proven to be an innovative trailblazer. From re-recording her older albums and adding vault songs to Taylor's Versions to creating extended versions of her hit songs, Taylor knows how to repurpose her older material and make it sound brand new.
If you're set on taking a page out of the Taylor Swift brand's book, try thinking outside the box and freshen up your catalogue with remixes, EPs, longer versions of fan favourites, live sessions, and more. And you don't have to feel guilty for doing this. After all, repurposing can simply mean finding a new purpose – and that still requires a lot of creativity and innovative thinking!