Spotify Discovery Mode: The Ultimate Guide For 2023
As an independent artist, one of the main issues you're probably encountering is having a marketing budget to truly get the reach your song deserves. Enter Spotify Discovery Mode, Spotify's latest tool that allows independent artists like you to grab a slice of the pie and get your music in front of more potential fans without upfront costs. Read more to see how you can benefit from this tool through Amplify Distribution.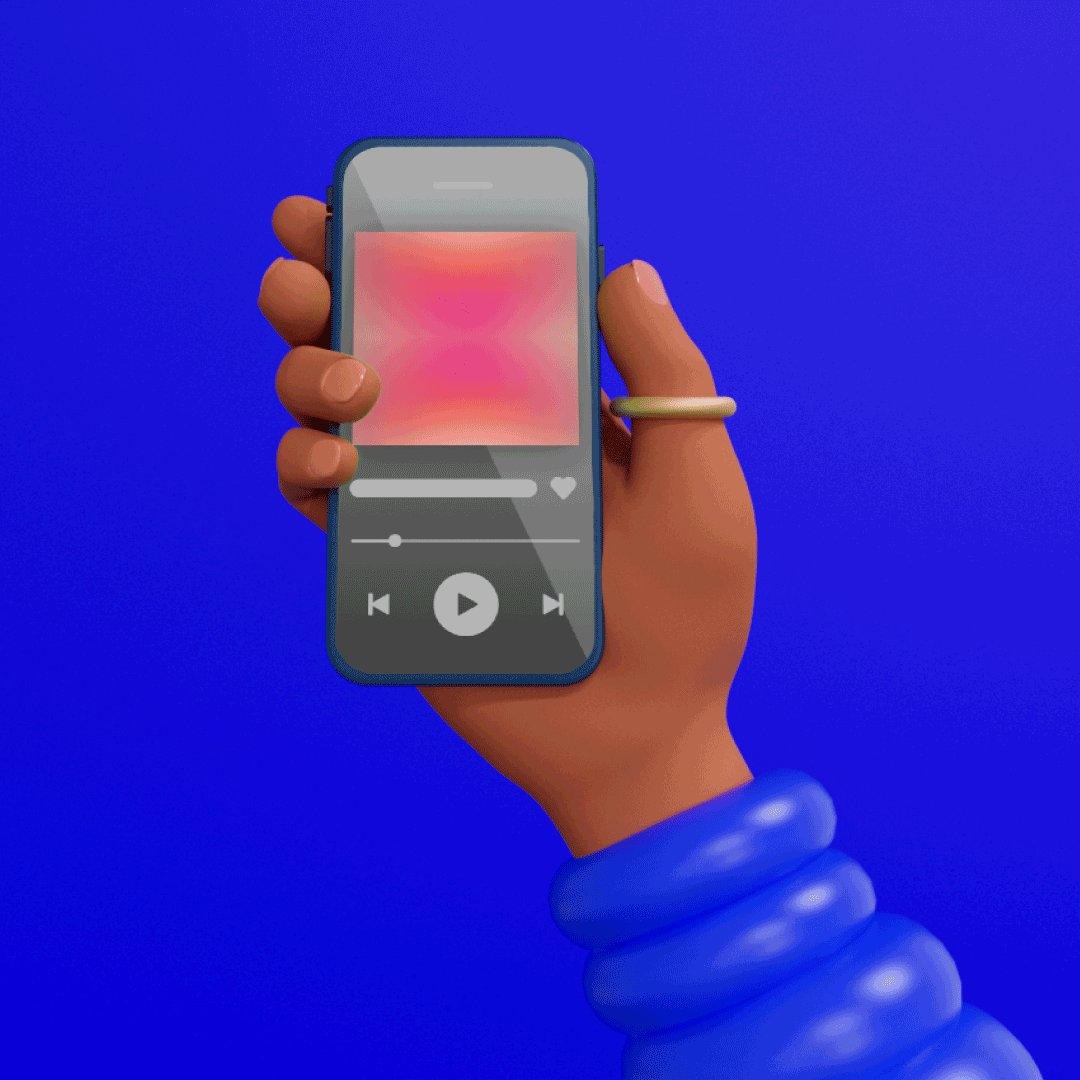 What is Spotify Discovery Mode?
Spotify Discovery Mode is a tool that enables artists to reach new audiences by supercharging Spotify's algorithm. With Discovery Mode, artists can highlight priority releases, increasing the likelihood – but not guaranteeing – that the algorithm will recommend those releases via Radio and Autoplay to people who might like these songs.
According to Spotify's research, 33 percent of all music discoveries are made via personalised recommendations. Therefore, this tool enables artists to tap into Spotify's powerful algorithm and showcase their tracks via Radio and Autoplay.
How does Discovery Mode work?
Discovery Mode is drawing a lot of attention, especially from independent artists and distributors, because it doesn't require any upfront cost. More on that later!
As for the ins and outs of Discovery Mode, everything revolves around Spotify's algorithm. By highlighting a priority release, you add a signal to the algorithm to encourage more people to listen to the song. The result? Personal playlists that prioritise your song.
As the name suggests, personalised playlists are unique to each and every Spotify user. It's something that appears on each user's profile and is an algorithmically created playlist. While Spotify already recommends songs to these playlists, by opting in for Discovery mode, you'll be pushing Spotify to do it more often. This means that once Discovery Mode kicks into full gear, you'll see a spike in streams from algorithmic playlists in your Spotify for Artists data.
It's good to know that opting in a track doesn't guarantee success. The Spotify algorithm also takes into account how users interact with this track. Are they skipping it, or are they adding it to their playlists? The more popular it is among users, the more Spotify recommends it.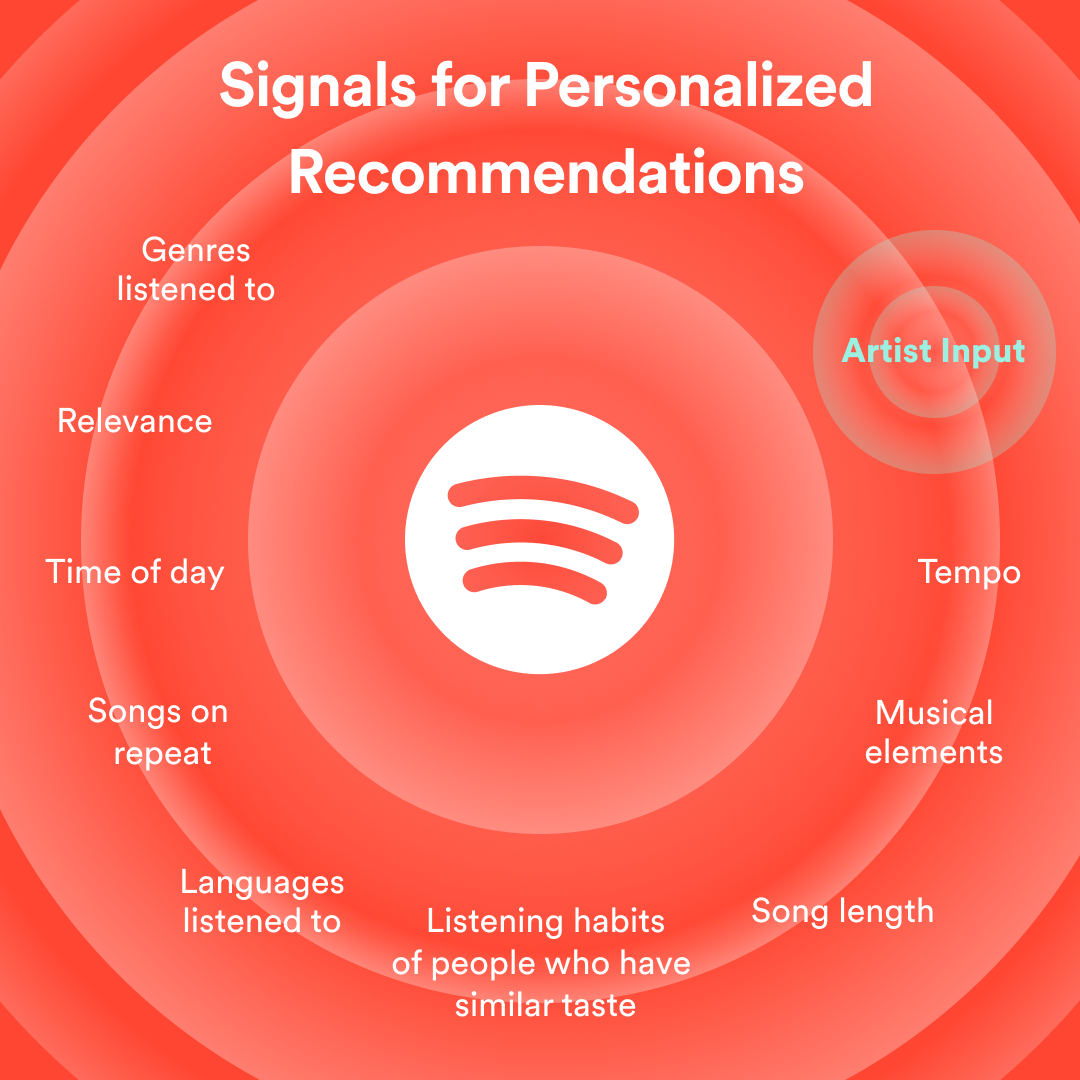 What are the eligibility requirements for Discovery Mode?
By now, you're probably asking: Can I add all my tracks to Discovery Mode? Unfortunately, the answer is no. For a track to be eligible, it must meet the following requirements:
It needs to be distributed by a participating distributor. Amplify is one such distributor.
The track has been released on Spotify for at least 30 days.
The song has been streamed in Autoplay or Radio in the last 7 days.
Your Spotify for Artists Account must also be registered in one of the following countries:
Africa – Nigeria, South Africa
Asia – India, Japan, Philippines, Singapore
Europe- Andorra, Cyprus, Ireland, Italy, Norway, Romania, Spain, Sweden, Turkey, United Kingdom
North America- Belize, Canada, Costa Rica, Dominican Republic, El Salvador, Guatemala, Honduras, Jamaica, Mexico, Nicaragua, Panama, Trinidad and Tobago, United States
Oceania – Australia, New Zealand
South America – Argentina, Bolivia, Chile, Colombia, Ecuador, Paraguay, Peru, Uruguay, Venezuela
How do I turn on Discovery Mode on Spotify?
If you distribute your music through Amplify, you need to email us at team@amplify.link so we can sign you up for this tool. Once we confirm your registration, you need to log in to artists.spotify.com. Then, click on "Campaigns," "Discovery Mode" and "Click Set up [month] campaign." Pick the tracks you'd like to include, and hit "Submit."
There is a monthly deadline for when you can submit the tracks for the following month, usually around the 11th-15th of each month. Once your tracks are submitted, they enter the Discovery Mode rotation from the 1st of the following month.
How do you pay for Spotify Discovery Mode?
In return for exposing your tracks to more people, Spotify charges a 30% commission per stream recommended by Discovery Mode. Unquestionably, this has been controversial. However, as independent artists, Spotify Discovery Mode is a way to reach more people in different locations and benefit from a tool that the big labels already use.
Running a marketing campaign costs money. Therefore, the fact that there are no upfront costs makes Discovery Mode a viable option for independent artists who don't have the means and the opportunity to invest thousands in a full-blown marketing campaign.
Why is Spotify Discovery mode not showing up?
Spotify Discovery Mode may not show if you're distributing your music via an ineligible distributor. If you distribute via Amplify and encounter this problem, send us an e-mail at team@amplify.link and we'll be on it immediately!
Final notes
While a million streams are impressive to look at, it's important to remember that a million streams do not equal a million fans – at least in most cases. Therefore, while Discovery Mode is a useful tool – especially for independent artists with a limited marketing budget – it shouldn't be your only focus. Rather, it should be part of a larger fan-building strategy – one that nurtures real fans and truly builds a community around you and your music.