7 Innovative Ways Artists Can Monetise Their Fanbase
As Mariah Carey once said: "My fans have made all my career moments special for me. They are the ones that have gotten me through every single thing – good times and bad, they are who I go to and lean on." The fanbase – or the fandom – is an important part of every artist's journey. For artists, the fandom is a unique way to foster a dedicated community that not only provides support (and sometimes adoration), but also ingenious ways to make money.
In this article, we're exploring 7 innovative ways artists like you can monetise their fan community and create a sustainable, long-term career. From exclusive content to virtual concerts, the world is indeed your oyster when it comes to turning fan support into a payday.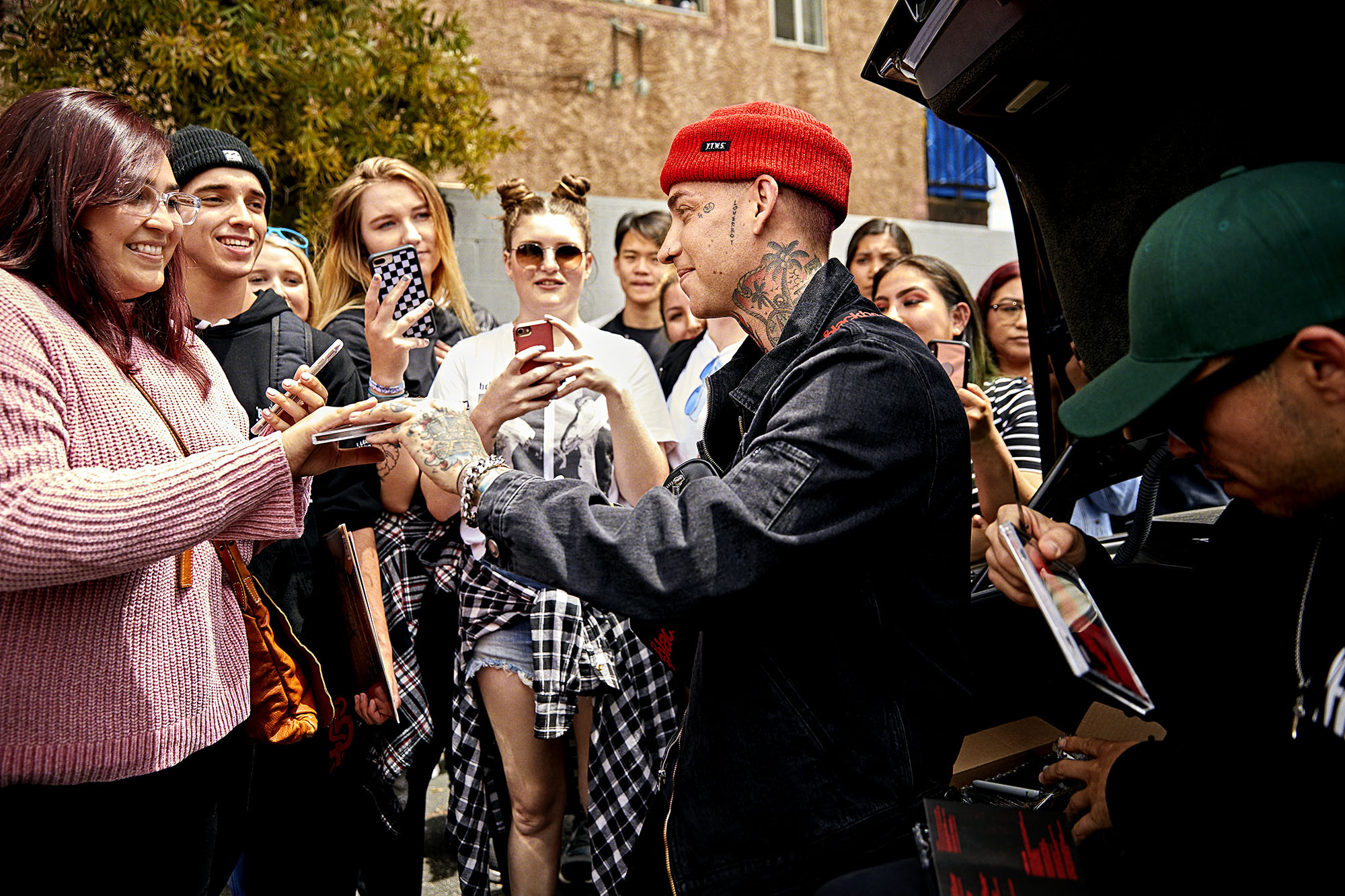 What is a fandom?
Before delving into the money-making tips, let's define what a fandom is first. A fandom refers to a community of fans who share a sense of empathy because of their mutual support of the same person or thing.
Fandoms can develop into full-blown subcultures and social networks. In the music industry, fandoms are seriously invested in the success of their favourite artist, show unwavering support, and are an integral part of an artist's success.
In certain cases, fandoms extend beyond the music. They not only create their own fanzines, create fan fiction and fan videos, rally the community to help the artist land a number one album, and sell out concert tickets, but can also instigate real change. For instance, BTS's fandom – ARMY – reportedly raised $1 million dollars for the BLM movement in 2020. This is a clear indication of how fandoms can take a life of their own and become their own entity.
What is fan engagement?
Fan engagement is the key to unlocking the fandom's potential. It's all about fostering a strong connection between the artist and the fans through various interactions.
To boost fan engagement, these interactions or activities need to have a sense of exclusivity that rewards the fans for their support. By understanding their fan base, artists can harness the power of their biggest fans and create meaningful experiences that guarantee fan loyalty.
7 Innovative Ways To Monetize Your Fanbase
Exclusive Content and Subscriptions
One of the most effective ways to monetise your fandom is to offer exclusive, paywalled content. For instance, artists can create an unlock page with exclusive content that can only be unlocked if the fan supports a crowdfunding campaign.
Additionally, artists can create premium memberships or subscription-based platforms that allow fans to access exclusive behind-the-scenes footage, a DAO, personalised messages, and demos. In this way, fans not only access never-before-seen content but also feel part of the artist's inner circle.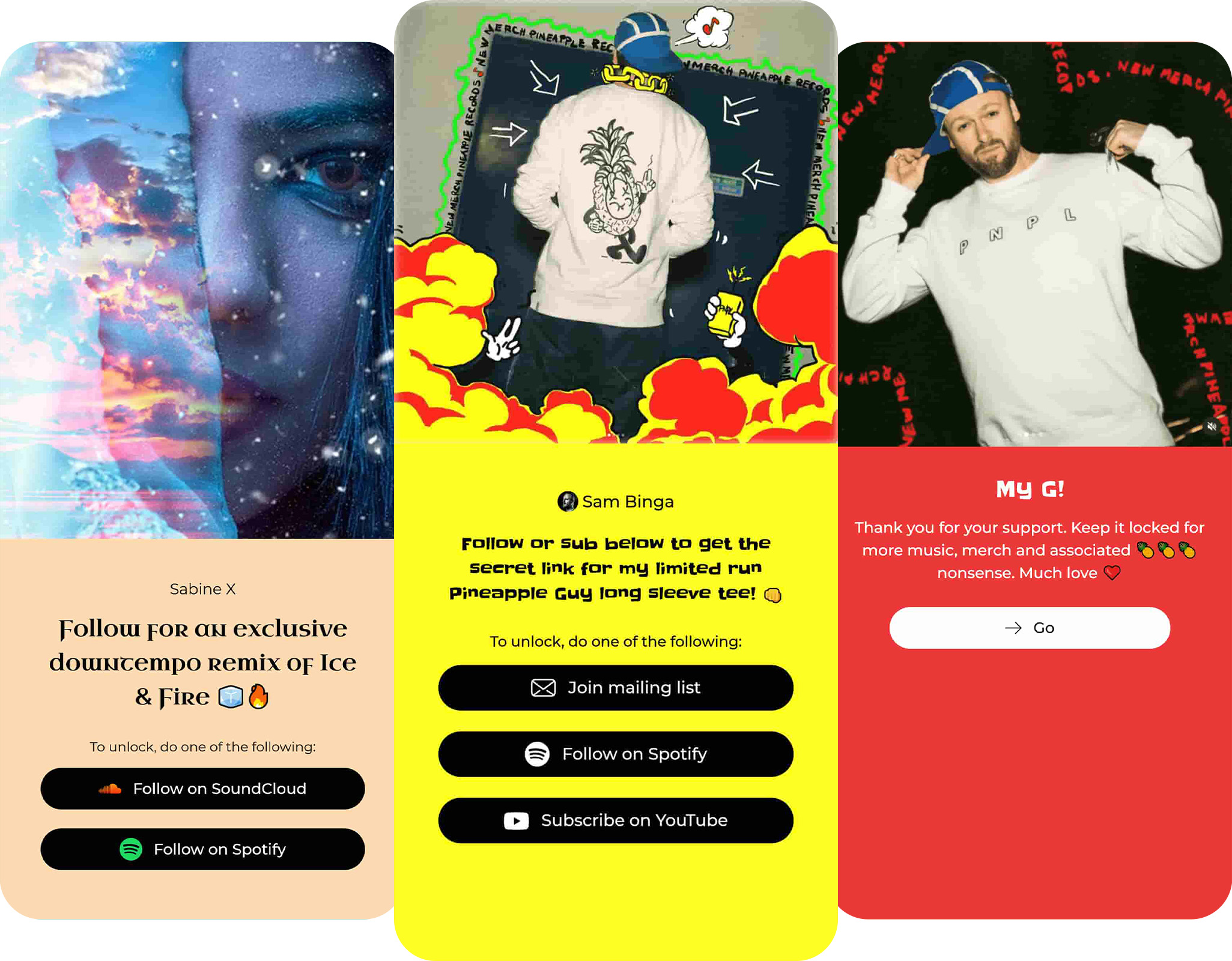 D2C Platforms
Direct-to-consumer music platforms have enabled artists to take back the power and sell their music, event tickets, and merchandise directly to their fans. Through these platforms, artists can bypass traditional distribution channels and retain a higher percentage of revenue. In addition, artists can also use these platforms to sell limited edition products that have a level of personalisation, creating an additional incentive for fans to engage and make purchases.
Merchandise
Merch has long been an income staple for artists. It's not only something that's in-demand, but also enables artists to make a profit, and a return on the initial product investment.
From T-shirts and hoodies to posters and accessories, merchandise is not only a form of self-expression and a way to distinguish the fandom, but also a direct way to support artists. Artists can capitalise on this by analysing which products their fanbase prefers, scouring suppliers to find good deals, and creating designs that appeal to their audience.
Pay-to-access Community Group or DAO
By embracing emerging technologies, artists have the opportunity to create a virtual space where fans can interact. Artists can create pay-to-access community groups or decentralized autonomous organizations (DAOs), which not only serve as an exclusive space for fans, but also a strong fan engagement and marketing tool.
Have a new album that you want your fans to pre-order? Why not drop an exclusive on your community and rally your fans to pre-order? By charging a membership fee or using blockchain-based tokens that allow entry, artists can monetise their fandom while fostering a strong community with a sense of belonging.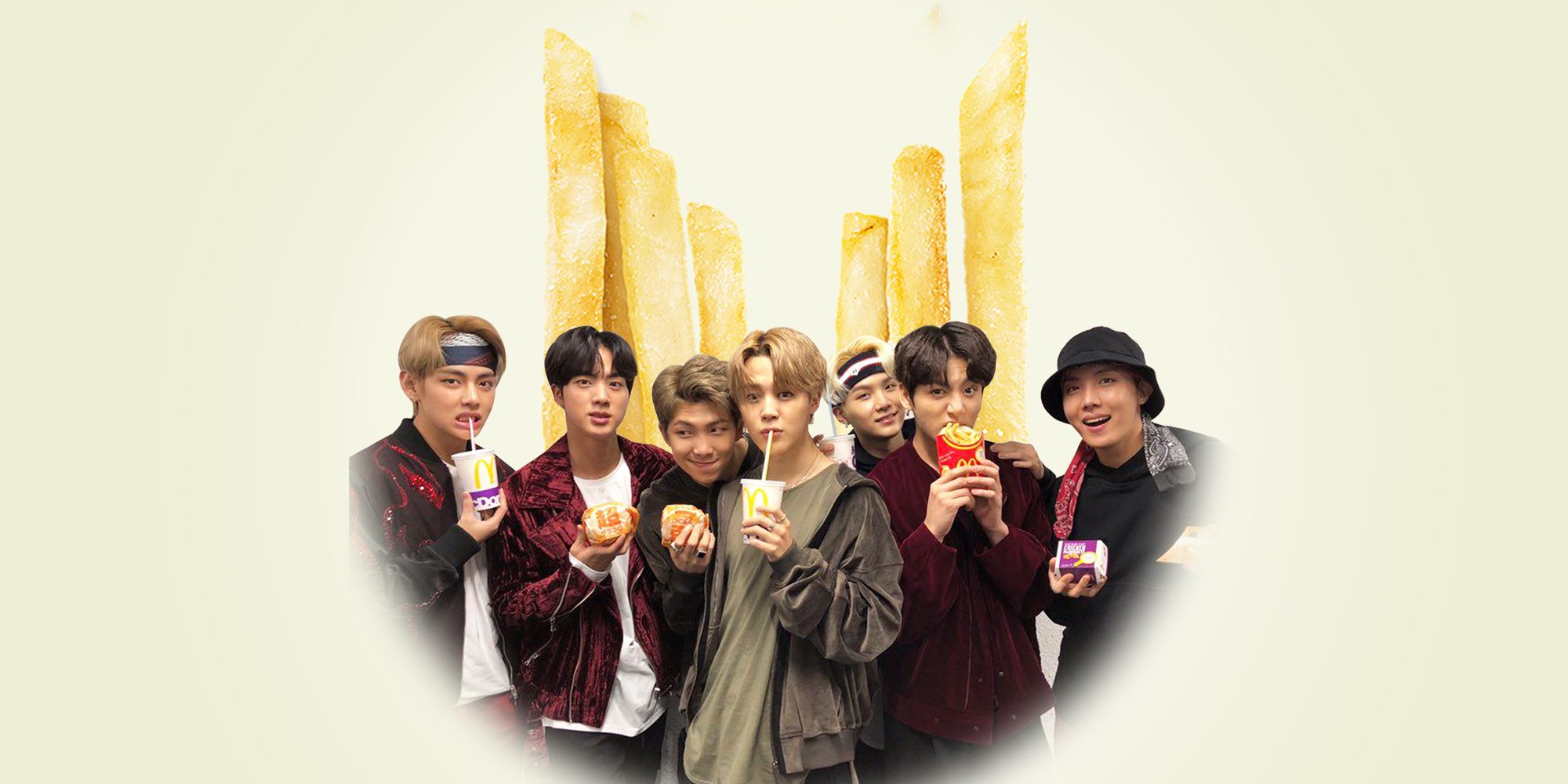 Brand partnerships and sponsorships
Collaborating with a brand whose values align with yours can be highly lucrative. Not only are you reaching a whole new audience through the brand, but you're also getting some spare change in your pocket thanks to the brand. The more dedicated your fandom is, the more leverage you have when approaching brands and pitching for partnerships and sponsorships.
Crowdfunding campaigns
Fanbase and crowdfunding campaigns go together like peanut butter and jelly. What better way to showcase your fandom's loyalty than to involve them in financing your next project?

There are various crowdfunding platforms that allow you to pitch your creative ideas to your fans, who can then contribute financially to support the project's implementation. Crowdfunding is not only a godsend for many artists who make projects independently, but also a great way to deepen the sense of involvement and investment of fans.
Ticketed virtual concerts
By hosting ticketed livestreamed or virtual performances, musicians have the capacity to reach their global audience without the limitations of geography and space. Offering various tiers of access with different perks is a great way to monetise the concert, while also making sure you're catering to various budgets and fan preferences.
It's important to note that virtual concerts not only offer an innovative experience for both the artist and the fan, but also provide a unique opportunity to involve sponsors and brand partners through advertising during the virtual concert. This further boosts the concert's revenue potential and showcases your fandom's power to brand partners.
Final notes
Unleashing the power of the fandom is crucial in a music industry landscape that's monopolised by big labels. By monetising your fanbase, you get the opportunity to stay independent while turning music into a professional career, without signing your rights away.
Striking a balance between monetisation and fan-centricity is key, though, as fans can smell a cash grab from miles away. Therefore, make sure everything you do aligns with your brand and takes into account your fandom and fans' preferences. After all, what better way to show your fans that you value them than to be truly authentic about your brand?