Fan Loyalty: 5 Innovative Ways To Reward Your Super Fans
Without a doubt, fans are the lifeblood of a musician's career. Without fans who are there to support them through every step of their career, artists won't thrive. Therefore, it's important for artists to reward fans, shower them with gratitude and create unique fan rewards and experiences that cultivate a sense of community. In this article, we explore 5 innovative fan loyalty rewards that artists at different levels can implement in order to take fan engagement to new heights.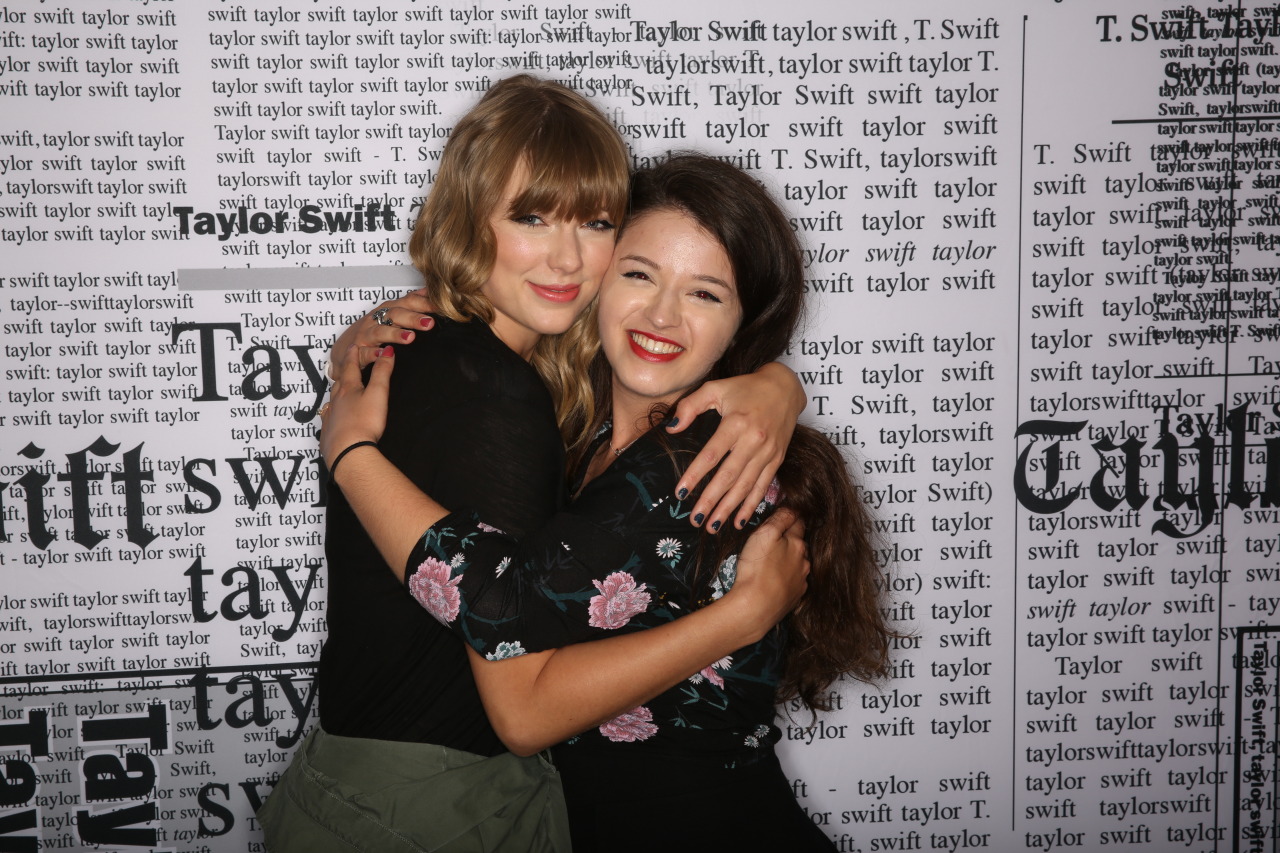 5 gifts to reward fan loyalty
Personalised thank you notes
Who wouldn't want a handwritten, personalised thank you note from their favourite artist? A thank you note might not seem like much, but it does go a long way in making your fans feel valued. Consider surprising your most engaged fans with a thank you note, or slip one in with each merch order. Such gestures leave a mark and will undoubtedly show your fans that their loyalty and support aren't taken for granted.
Fan-featured content
Harness the power and creativity of your community by featuring fan content on your socials and website. This can be anything from a TikTok duet to a drawing inspired by a song of yours. By highlighting their contributions, you'll not only showcase different talents, but also shed light on work inspired by your art. This kind of recognition encourages fans to show their talents, and helps cultivate a creative and supportive community that you can tap into for future collaborations.
Pre-show Meetups
Pre-show meetups are a great way to meet fans face to face, and enhance the concert experience. Depending on where you're at in your journey, pre-show meetups can be a casual acoustic session outside the venue, a meet, and greet, or soundcheck access. By providing fans with a space to connect before the show, you'll create a sense of camaraderie and authentic connection that your fans will truly appreciate.
Surprise Giveaways and Contests
Everyone loves free stuff, and a well-timed giveaway can create hype and rally your fans around a key release. Rewarding fans with exclusive merchandise, test pressings, concert tickets, and a call will not only encourage them to get involved, but also make them feel more connected to you and your brand. Whether it's a random act of kindness or a themed concert, giveaways, and contests show your appreciation for your fans, while also keeping things interesting.
Interactive Experiences
Engaging with fans through a live or virtual experience is an excellent way to feel closer to the people that are making your career happen. Events like live-streamed Q&A sessions, virtual concerts, or interactive listening parties are a great way to interact with your fans and foster a sense of community. Through these events, you not only reward fan loyalty for their support and loyalty, but also turn your fans into advocates who will eagerly spread the word about you and your music.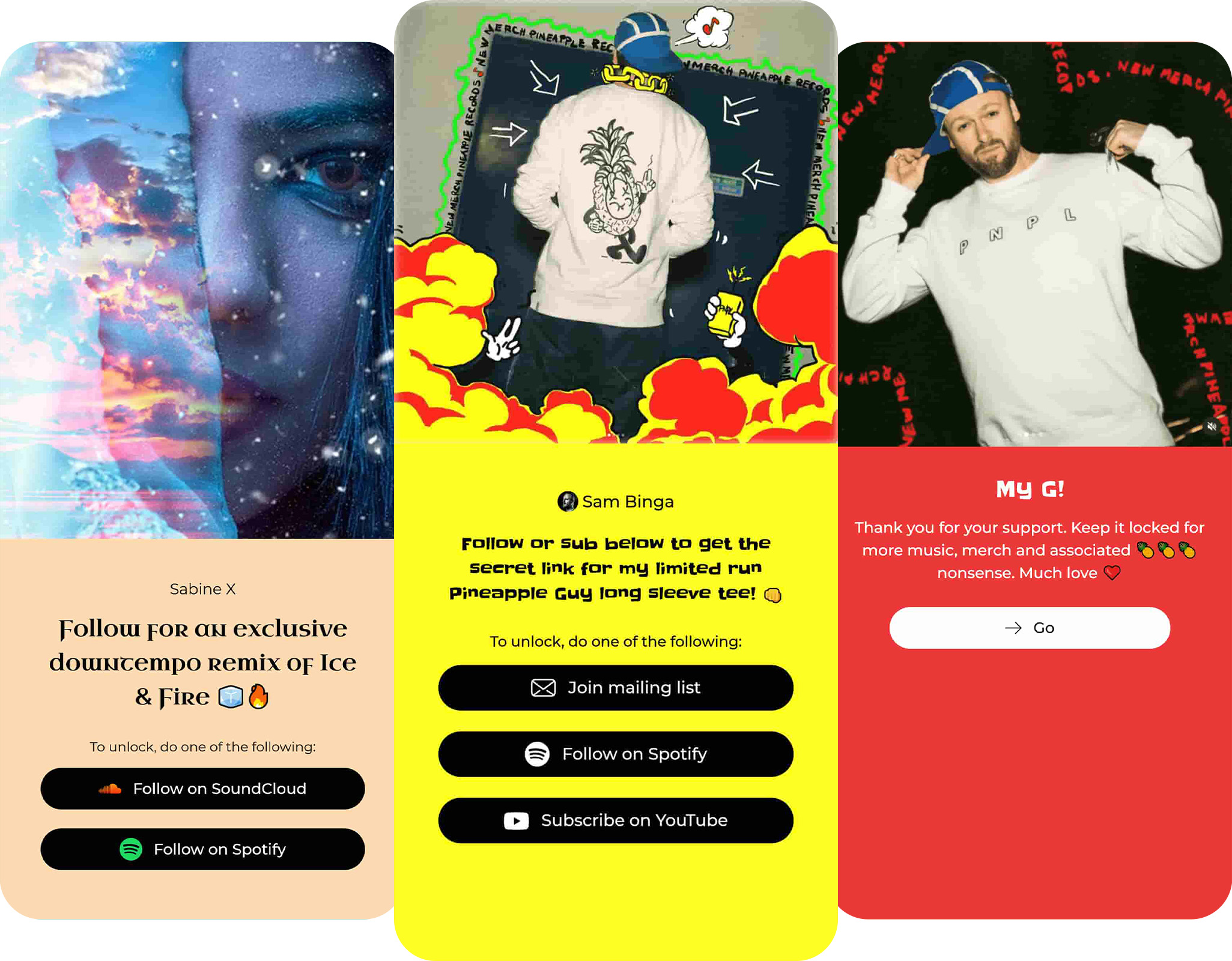 Fan Rewards: Reward Fan loyalty With Gated Content Through Amplify
With AmplifyLink Pro, you can now leverage your Amplify artist page to create exclusive content and reward fan loyalty. Follow these steps to create your very own unlock page:
1 Sign up for Amplify and AmplifyLink Pro.
2 Click on "Create Link."
3 Choose "Create Unlock Page" and choose the right artist.
4 Upload a link or file to unlock.
5 Edit your welcome screen and choose which action your fans need to complete.
6 Ta-da! You've just created your first unlock page via Amplify.