What Are Custom Domains And Why Are They So Important For Brand Building?
In today's digital age, establishing a unique brand is a key part of being an artist. Every artist needs to distinguish themselves by having a distinctive name, logo and image, and social media presence – and with that, it's important to add a custom domain or subdomain.
These online assets give your brand a professional touch, but more importantly, it makes it easier for your target audience to find your music. So if you want to learn more about custom domains and subdomains and how to create one with AmplifyLink, you're in the right place.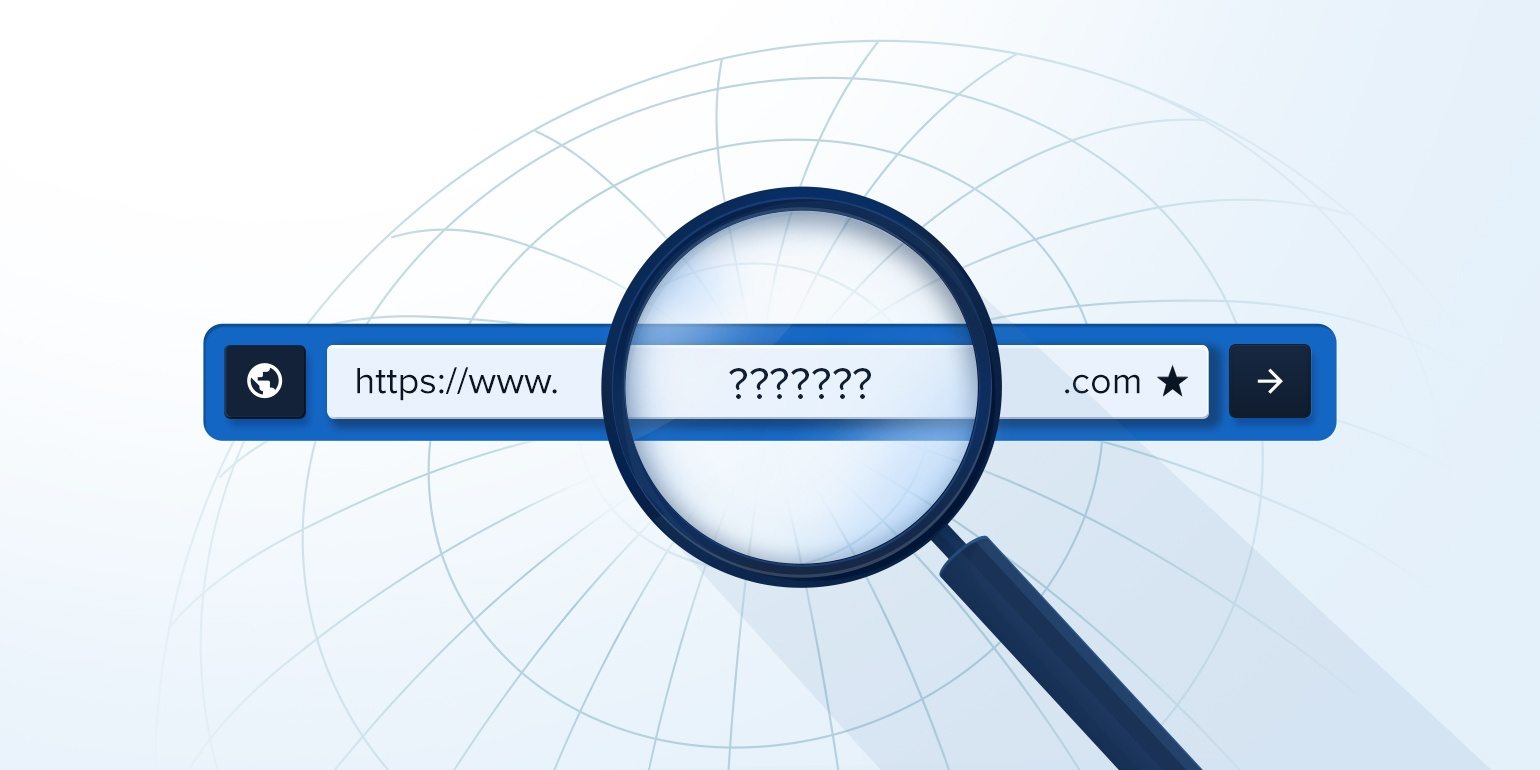 What is a custom domain?
A custom domain is a unique, branded web address that you can purchase for your brand or website. It's also known as a "URL", which stands for "Uniform Resource Locators." In the case of a custom domain, the URL is typically your artist or band name. For instance, if your stage name is "Kenley Corre," your custom URL would be www.kenleycorre.com.
One of the greatest advantages of a custom domain is that it makes it easier for people to find you. In addition, it improves your brand and creates a more cohesive image if everything related to you is under the same name.
Believe us, it makes it easier for fans as well as music industry professionals to find you and remember your name! They also promote more trust, as custom URLs are 39 percent more likely to be clicked than unbranded links.
What is a subdomain?
A subdomain is an extended part of your main domain name. It's usually used to create a separate webpage or website that's still linked to the main brand. If we use the Kenley Corre example, a custom subdomain on AmplifyLink would be www.kenleycorre.ampl.ink
In this case, the subdomain would link to your AmplifyLink artist page but is still connected to both your brand and the Amplify branding. By adding your artist name to the domain, you offer your fans and music professionals who check your music out a personalised touch, and a more coherent look to your brand.
Domain vs Subdomain: The key differences
One of the most significant differences between custom domains and subdomains is that the former usually represents a business or brand. Conversely, a subdomain represents a specific product or service that the brand offers. In the Kenley Corre case, the domain www.kenleycorre.com links to the artist's website, while the www.kenleycorre.ampl.ink subdomain is the artist's bio link, powered by Amplify.
Another difference is that domains are typically managed by the business or organisation that owns this custom domain, while subdomains are hosted and managed by a web hosting provider. As a result, if you're creating a subdomain, you need to work with a web hosting provider or another company – like Amplify – to set it up. On the other hand, if you buy a domain, you need to work with a domain name registrar to find the available domains, register them and set them up.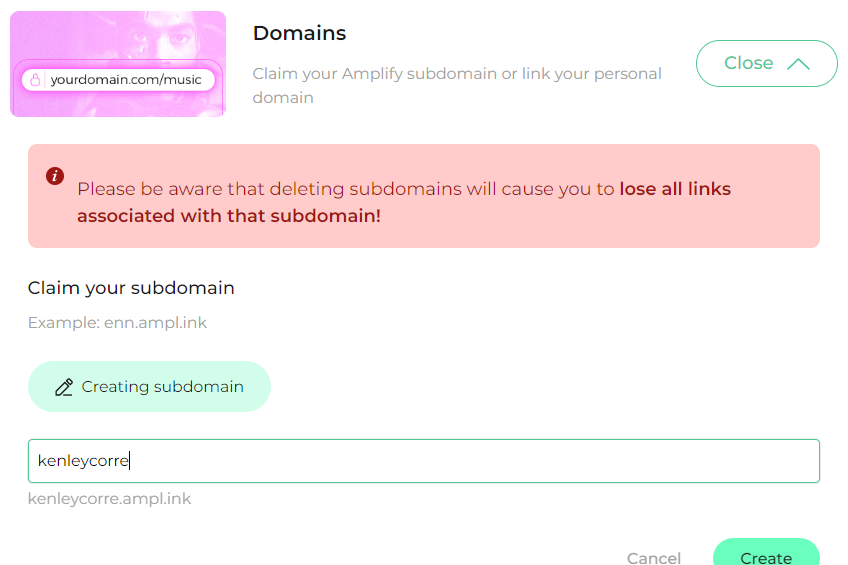 Why custom domains and subdomains are important for brand building
According to business thought leader Lisa Gansky, "A brand is a voice, and a product is a souvenir." Having solid branding is essential for artists who want to establish a strong presence, expand their audience, and be taken seriously by music industry professionals.
Having a custom domain and subdomain is a step toward brand building. By choosing a domain name that reflects your artist name and brand, you promote a coherent message and establish your website or Amplify artist page as the go-to source for all things related to you.
Make sure you use your custom domain and subdomain consistently across all your online channels. This not only strengthens your brand identity, but also makes it easy to recall. In today's crowded landscape, it's super easy for fans and music professionals to mix you up with another artist. Therefore, a memorable stage name linked to a domain ensures they can find you online.
Another benefit of having a custom domain and subdomain is related to the tricky issues of ownership, copyright, and IP. When you register a domain and subdomain, you're technically the legal owner of those assets, which means you can use them in any way you see fit. Doing this means you avoid trademark infringement and domain squatting, and have a case against anyone who uses or copies your artist name.
How to claim your Amplify subdomain or link your personal domain
To link your personal domain to your Amplify artist page, you need to follow these next steps:
1 Sign up for an AmplifyLink account.
2 Click on "Artists."
3 Tap on the three dots next to the artist's name, and click on "Edit."
4 Scroll down to "Domains" and click on "Setup."
5 To create a subdomain, click on "Claim your subdomain."
6 Enter a subdomain and tap "Create."
7 To redirect your domain to your Amplify artist page, click on "Connect a self hosted domain" and follow the instructions.