5 Urgent Reasons Why Music Merch is Essential for Every Gigging Artist
Last updated: 14 Nov 2023
For gigging artists like you, music merch should be an integral part of your brand-building strategy. It's not only a great way to project your musical identity through a tangible item, but also serves as a much-needed financial lifeline. Best of all, music fans love merch, and are ready to spend money on quality pieces they truly like. If you need convincing, here are 5 reasons why you should start selling merch now rather than later.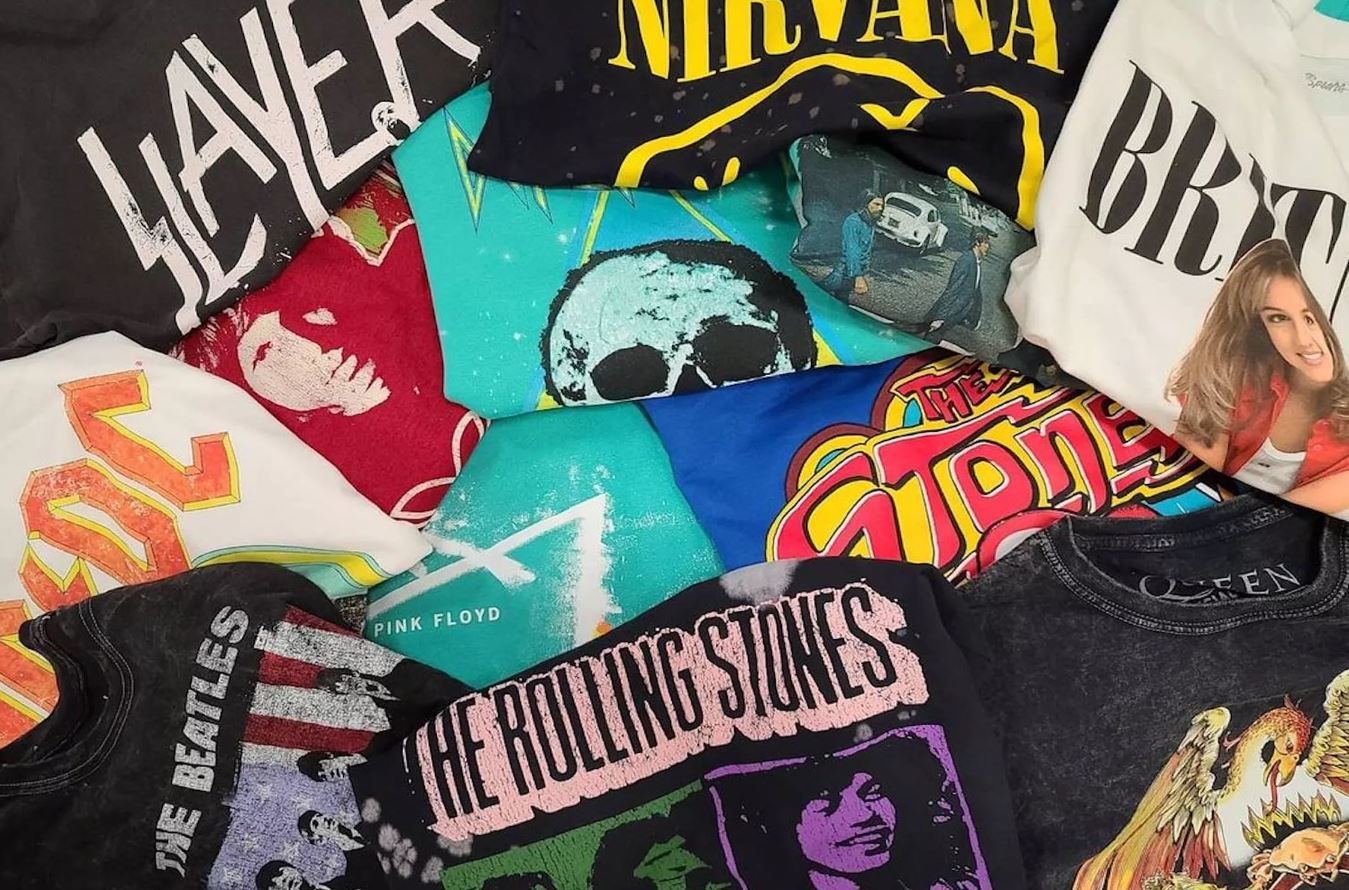 Why do artists have merch?: 5 reasons why music merch is an artist essential
Amplify your brand identity
One of the most obvious – but still underestimated – reasons why you should sell merch is the simple fact that it's a great tool for building brands. It's the tried-and-tested way to showcase your logo, artwork, and artist motifs in a format that's worn over and over again.
Simply put, your fans become walking billboards, advertising your wares, while simultaneously benefitting from a quality product they genuinely like. It's also good to mention that it builds a certain camaraderie between fans, as music merch is a signifier of being part of a distinct community.
Generate Additional Revenue Streams
As a gigging artist, money can be tight. You're spending a lot of money on fuel, accommodation, your vehicle, and food – so a little extra change can go a long way. Selling physical products at your show, and even online through your website or platforms like Bandcamp, is a great way to monetise your fan base. With thoughtful, well-designed merch that appeals to your audience, you'll be turning your creativity into dollars that can go into funding your next tour.
Forge Deeper Fan Connections
There's nothing like the T-shirt of your favourite band to forge a connection with a random person in a cafe. Undoubtedly, music merchandise creates a deep connection not only between fans, but also between you (the artist) and the fan. It's a cherished memento that serves as a reminder of an unforgettable concert or meet and greet. So if we look beyond the finances and branding of everything, it all boils down to the community.
Enhance Your Concert Experience
Part of the beauty of a live concert is bagging music merchandise before or after the show. Therefore, merch is a good way to enhance the concert experience and give fans something that they can take home with them that reminds them of that concert. It also adds an element of collectibility to your shows, which is a plus for most music fans.
Expand Your Reach and Visibility
Music merchandise extends your reach beyond the confines of a venue. It can serve as an icebreaker among strangers, a talking point at an awkward party and, above all, a powerful form of free promotion. By harnessing the visibility of your music merch, your fans act as ambassadors and bring more people into your fan community.