Concert Ticket Sales: Why Social Media Is Conquering Ticketing
With ticket prices rising due to upward price mobility and the impact of COVID-19, ticketing platforms such as Ticketmaster are looking for alternative ways to increase concert ticket sales. And that includes using methods such as targeting potential audiences using TikTok's For You page. But is this the right step for an industry that has faced major challenges over the past three years due to the global pandemic?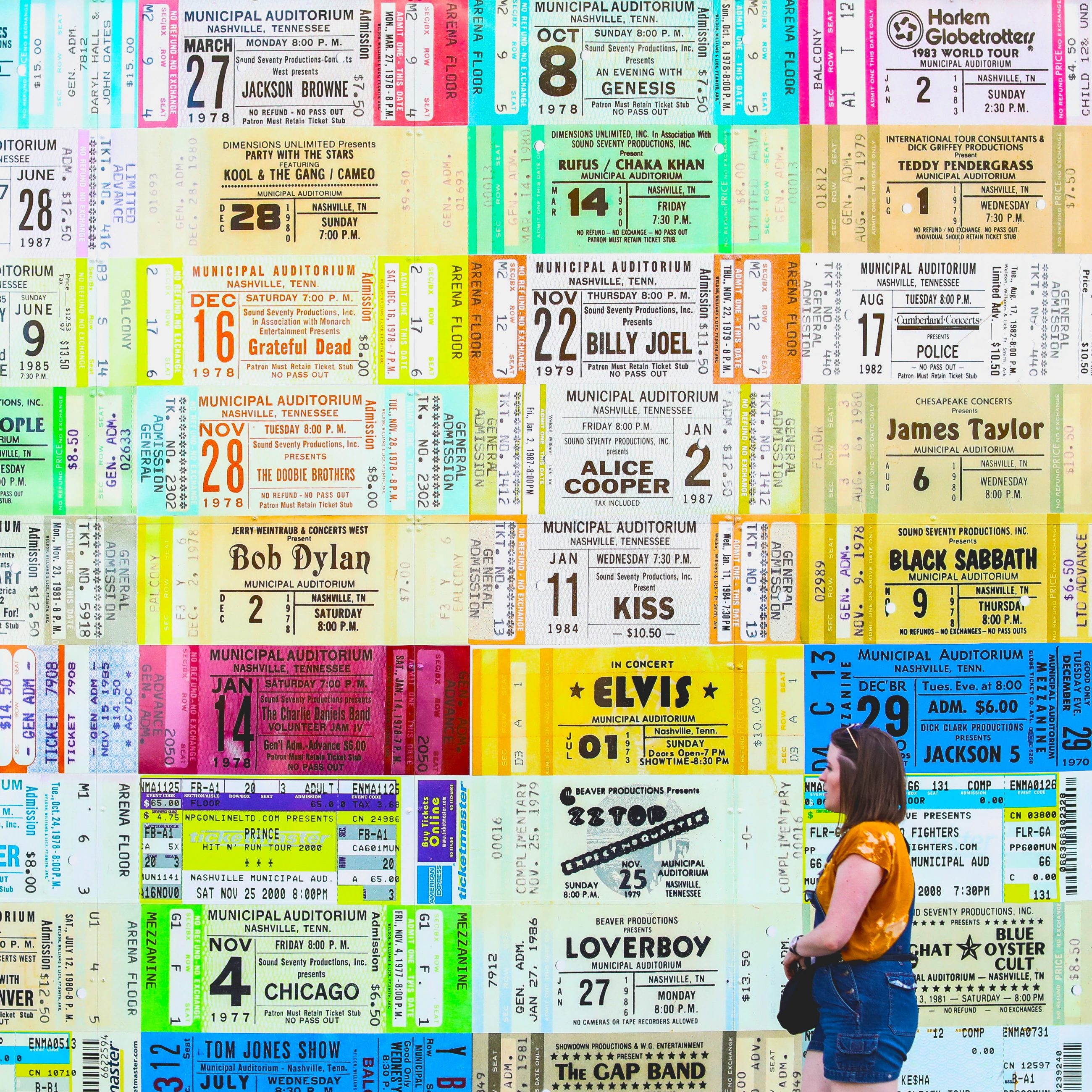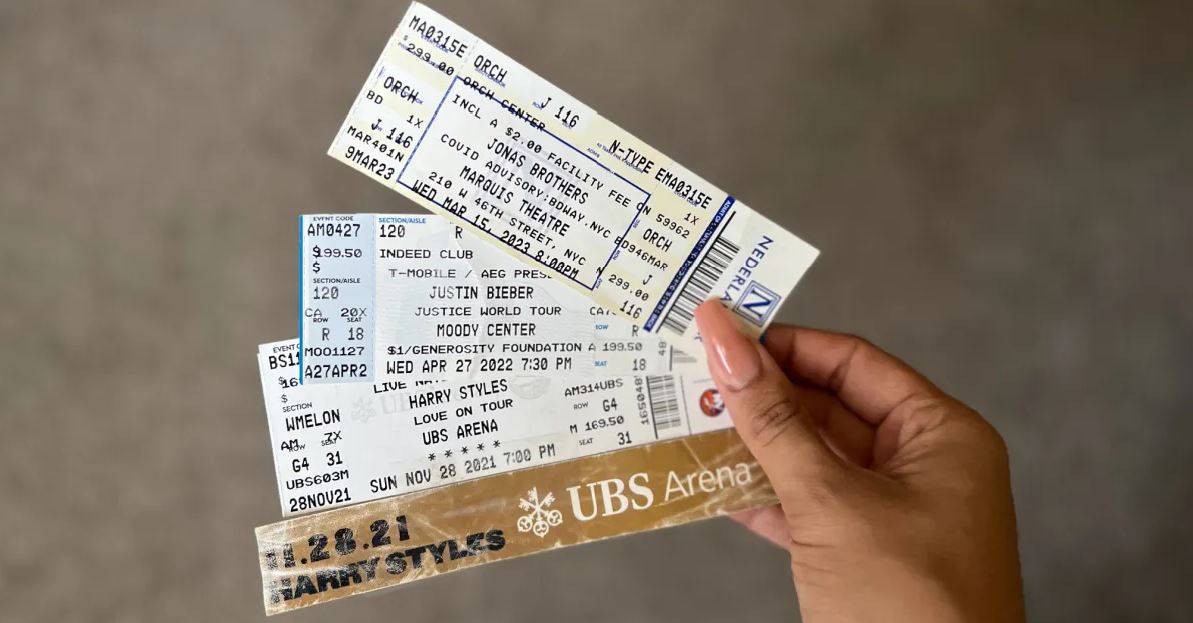 Concert Ticket Sales in the post-Covid world
At the end of June 2022, the average ticket price of the 100 top tours in North America cost about $108.20. That's 17 per cent more than in 2019. In addition, live shows by the top 100 artists produced an average sold ticket count of 7,913. This is 5.6 per cent higher than in 2019. [Source: Pollstar]
Moreover, according to a Live Nation investor filing, the company has already sold 100 million concert tickets in 2022. That's much more than it sold in 2019. [Source: Music Business Weekly]
While major artists are thriving, emerging and mid-tier artists have not been so lucky. With major artists rescheduling all their shows in 2020 and 2021 to 2022, clashes with mid-level and emerging artists are inevitable. In addition, mid-tier venues, crews, artists, promoters and artist teams are still grappling with an uncertain economy, upward price mobility, a global rise in fuel prices, and an oversaturated gigging landscape.
Concert tickets, social media and streaming platforms
You've probably heard by now that TikTok has become a powerful music discovery tool. Most TikTokers discover new music on the platform. About 75 per cent of TikTokers use the platform as a music discovery tool, while 63 per cent listen to music they have never heard before on TikTok. [Source: MRC Data]
TikTok is furthering its music ambitions by partnering with Ticketmaster. It recently announced a new feature that allows TikTok users to buy concert tickets through the app. What's more, users can even discover events via their For You Page. This will undoubtedly increase concert ticket sales among Gen Z and late millennials.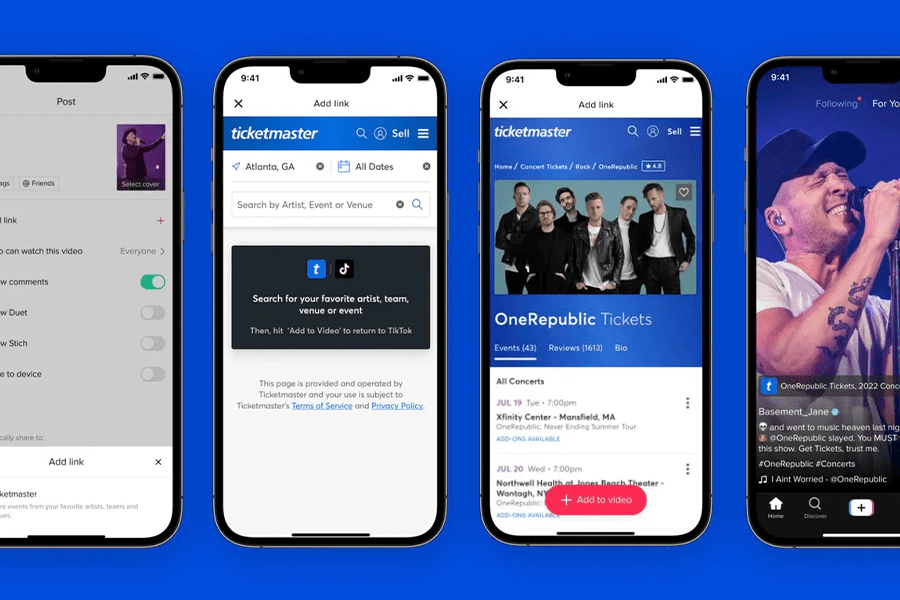 Spotify followed in TikTok's footsteps. While it is already integrated with See Tickets, Eventbrite and Ticketmaster, it is now testing its own ticketing platform. This will cut out middlemen and enable Spotify to expand beyond a streaming platform and solidify its position as a 360-degree tool. It's important to note that this new website is currently in testing mode and is currently available for a limited selection of US-based concerts for a selection of artists.
Another social media platform that also wants to get a slice of the ticket market is Snapchat. In February 2022, it partnered with Ticketmaster to boost concert ticket sales. This collaboration took the form of the Snap Map, the in-app map that shows people what events are taking place around their current location.
YouTube has worked with Ticketmaster since 2017. Additionally, it also has deals with Eventbrite as well as AXS to promote concert tickets on artists' official YouTube channels.
Since ticket sales are a hot topic at the moment (with Bruce Springsteen's ticket prices being a clear example), having streaming and social media platforms more involved is certainly an interesting evolution of the ticketing landscape. Only time will tell whether streaming platforms like Spotify will bring about a paradigm shift in the way people buy tickets, or whether it's simply a matter of having more marketing tools to boost concert ticket sales.