How Much Does It Cost To Put On A Music Festival?: The Ultimate Guide
Last updated: 14 Nov 2023
Music festivals range from small local festivals with a few hundred people to mammoth festivals like Coachella. While you can possibly get away with organising a DIY festival without spending a dime, planning a full-scale festival is a much more expensive affair.
Don't think that becoming a festival organiser will make you rich overnight, either. Coachella, one of the world's biggest festivals, sells around 198,000 tickets and grossed $114.6 million in 2017. In 2014, Glastonbury passed the £37.3 million in revenues, but only managed to make £86,000 in profits (around 50p of profit per ticket).
According to Glastonbury co-organiser Emily Eavis, "We have to sell out to break even because the event costs so much to put on – about £40m. Our other goal is to be able to give the charities we support about £2m a year. Glastonbury employs about 50 people full time."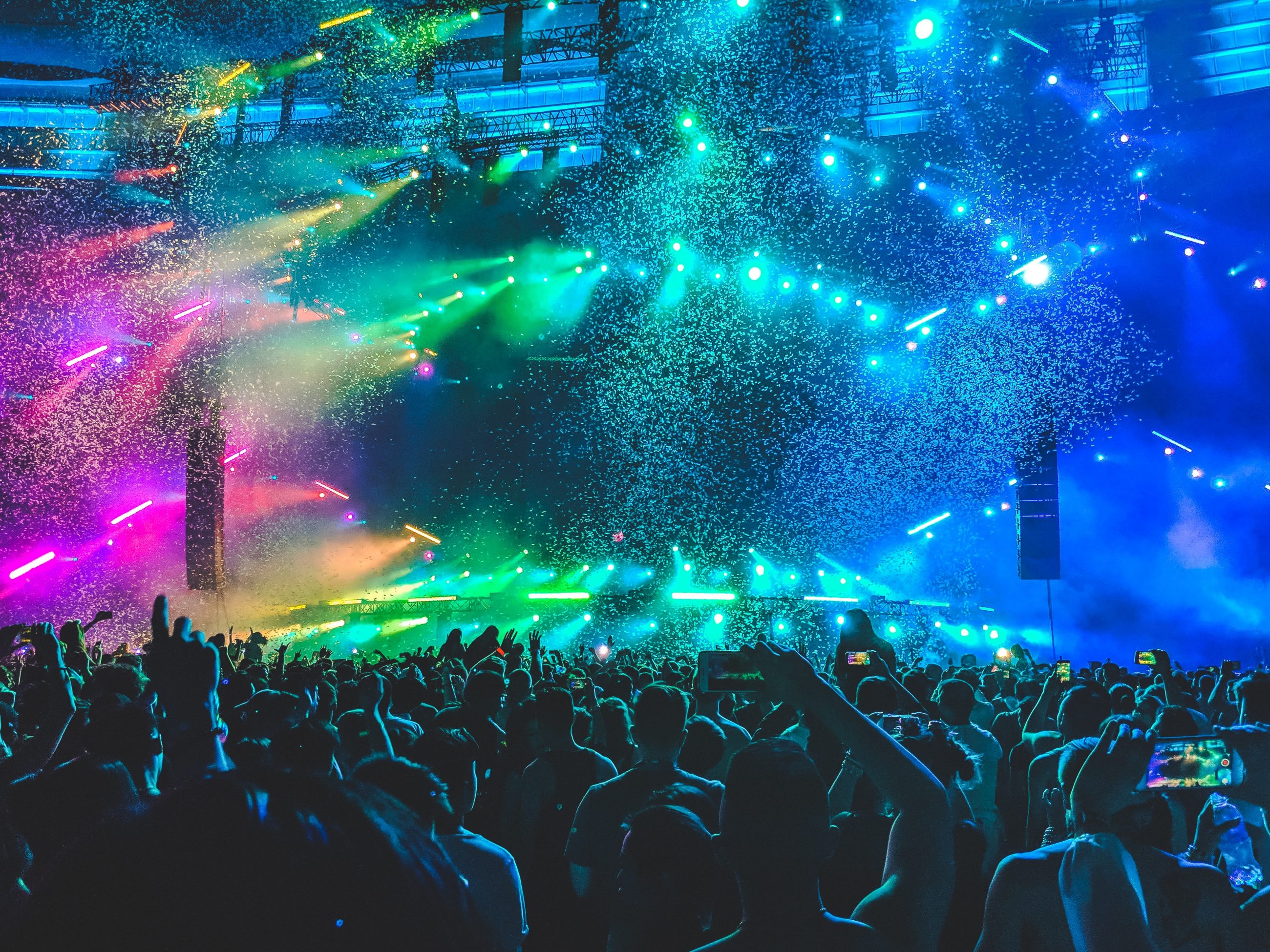 Music festival cost breakdown
Performers
The cost of booking acts depends on the festival's level. If you're opting for up-and-coming artists only, booking costs would be much less than if you're booking A-list acts. Expect to shell out at least a couple of hundred/thousand on each act and their riders. 
Venue
Unless you manage to negotiate a really good deal with a local farmer or the local council, you need to hire a private venue. Prices range between £100 per person per day and £5000-£10,000 hire fee per day.
Logistics
Small-medium stages cost between £700-£3000 while massive stages can cost up to £20,000 (per stage). For a 100-person, a 1-day music festival, you're looking at around £300 worth of equipment. Sorting out the equipment for a bigger, multi-day festival costs much more than that…not to mention costs associated with transporting all the equipment from one place to another.
Utilities and waste disposal are two other big costs. According to Gareth Cooper, co-founder of Festival No 6 "For a 10,000-capacity festival, your power will cost you between £60,000 and £100,000." They also spend around £30,000 on waste disposal. In some cases, music festival organisers need to build roads so as to ensure that festival-goers can actually access the festival. In 2015, the Isle of Wight festival event head John Giddings disclosed that they had to spend £250,000 on building roads to the festival's car park.
Marketing and Ticketing
If you're organising a festival with 10,000 attendees, signage can cost you an additional £1000. You also need to invest in admin tools that your staff can use to manage ticket sales…so set aside another couple of thousand for that. Marketing budgets vary, however, most businesses are now spending 11.4% of their revenues on marketing. Many B2C spend half of their total marketing budget on digital marketing, with search engine marketing capturing the largest share.
Security
Music festivals are a huge security risk. Festival organisers need to account for medical emergencies, disruptors, hearing damage and public disorder. The Isle of Wight festival organisers reportedly spend around £1 million on police and security.
Insurance
The cost of your insurance depends on the level of cover that you want to opt for. Public liability insurance (on its own) can range between £66 (up to 100 attendees) and £1,318 (up to 20,000 attendees). You can also opt for other types of insurance such as employers liability, weather cover, cancellation or postponement and event equipment.
Staffing
A music festival doesn't just run itself. It needs people…loads and loads of people. Sure, you can recruit volunteers, but you also need professionals who make sure that everything is running smoothly, and staff members mean salaries. Download Festival employs 8,643 people each year – that's 2,097 back of house staff, 4,223 front of house staff, 1,800 security guards and 520 medics.
Permits, licences & VAT
To put on a music festival in the UK, you need to apply for a licence from performance rights organisations (PROs) such as PRS and PPL and the government. Additionally, 3% of your total revenue goes to PRS, which pays songwriters for performances of their songs.
The HM Revenue & Customs (HMRC) (tax department) also wants a slice of the pie, i.e. 20% VAT that needs to be added on top of the actual ticket price.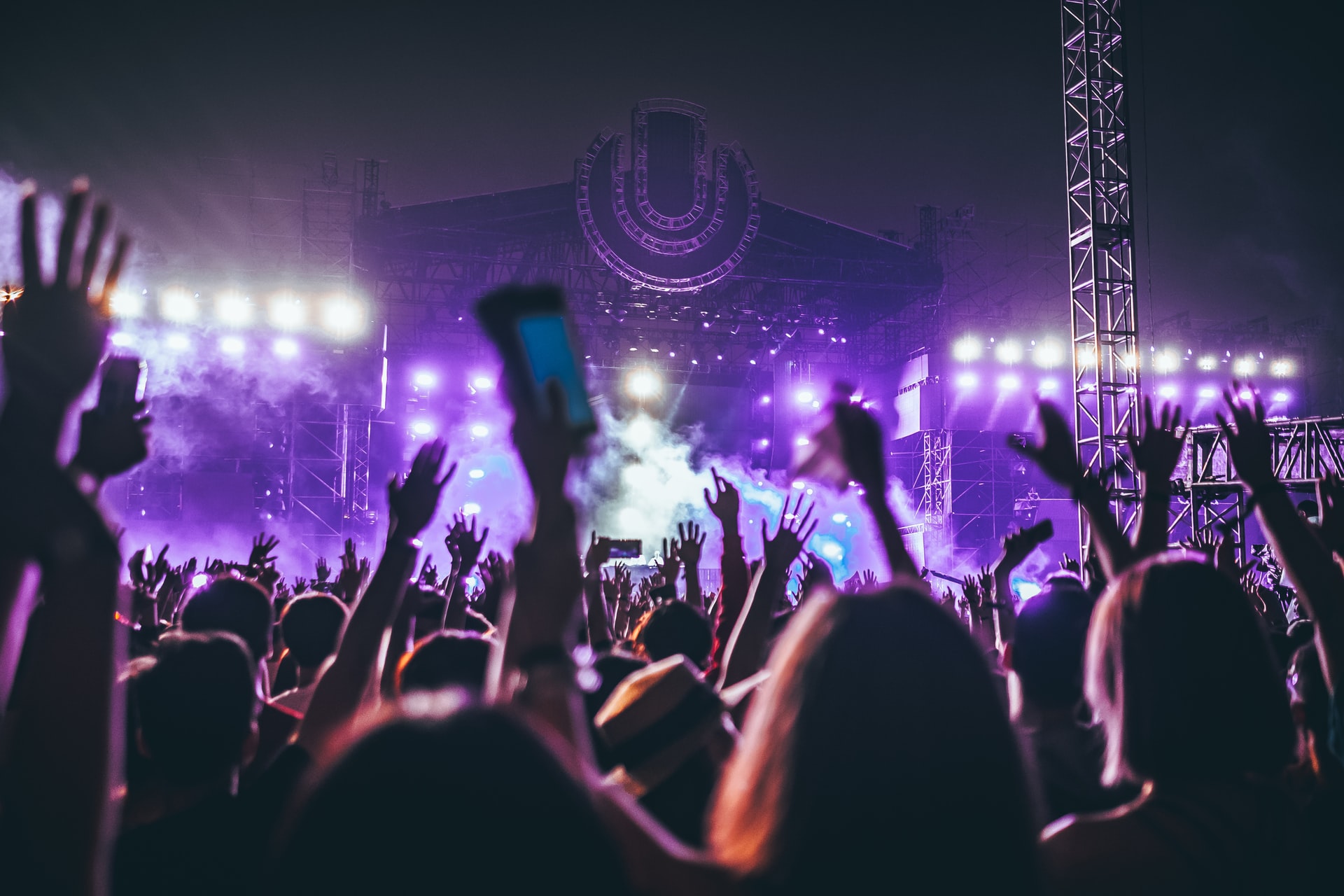 Photographers and social media team
Photography, videography and social media costs vary according to the individual/agency in question. However, they're bound to cost between £330 – £590 a day.
Weather and Force Majeure
Even if you've been working hard to make sure that everything's in place, foul weather and natural disasters can force you to cancel everything at the last minute. In summer 2012, 57 UK festivals were cancelled and went out of business because of flooding and weather-related issues. In 2020, all summer music festivals got cancelled because of COVID-19 and in 2021, 26 per cent of all festivals with a capacity of more than 5,000 people have already cancelled because of COVID-19 related issues. As Festival No6 co-founder Gareth Cooper put it, "You plan for a year and it could all be washed away. That's not a sensible business. It's a reckless business."