LGBTQ+ Musicians: 10 Amazing Queer Artists Disrupting The Music Industry
It's safe to say that LGBTQ+ musicians have always been an integral part of the music industry. Not only that, but many were visionaries who completely transformed the industry. However, due to discrimination, it wasn't always possible and safe for these artists to truly express themselves. In many places, it still isn't.
This Pride Month, we're honouring the contributions of current LGBTQ+ disruptors. We're also highlighting 10 LGBTQ+ musicians from around the globe who are not only representing their community but also disrupting the music industry and challenging the status quo.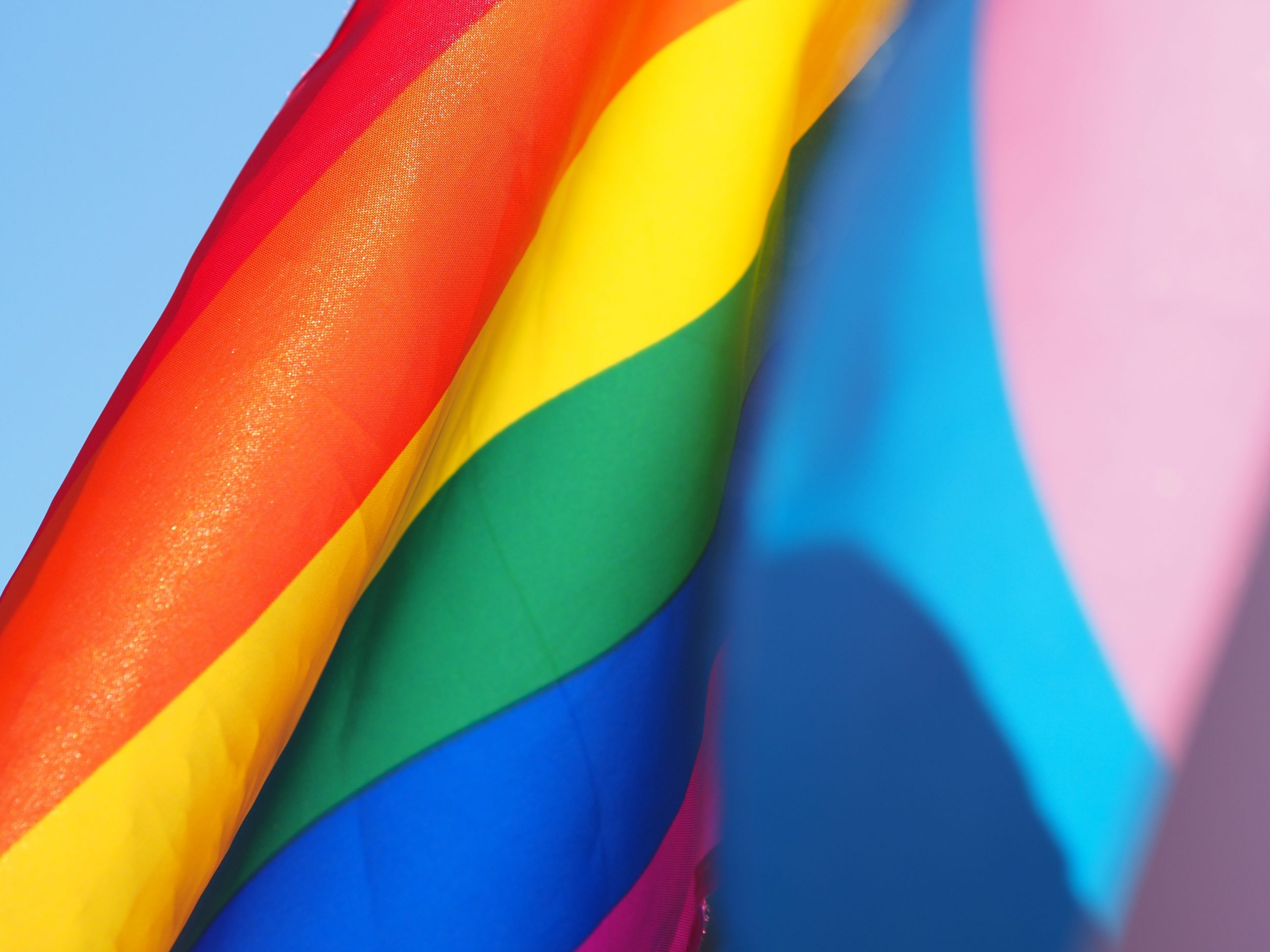 Check out these 10 LGBTQ+ musicians changing the game!
Hayley Kiyoko
Hayley Kiyoko is an entertainment veteran, who started out as an actress in Disney's "Lemonade Mouth" and the "Scooby-Doo!" film series. However, Kiyoko truly came into her own when her single "Girls Like Girls" went viral and became an important LGBTQ+ anthem. Since then, Kiyoko has released her albums "Expectations (2018)" and "Panorama (2022)" and created a space where other queer artists and fans can truly be themselves. Her unwavering commitment to her LGBTQ+ fanbase has earned her a loyal following and the immense respect of the community.
Delilah Bon
Delilah Bon is an independent artist based in South Yorkshire (UK) whose music blends grunge, lyrical rap, nu-metal, and riot grrrl into a genre she coined "Brat Punk." Bon explores uncomfortable conversations through her music and creates a juxtaposition between serious lyrical content and fun, high-energy music. Through her music, Bon aims to empower women, non-binary, and LGBTQ+ individuals worldwide and create a space of self-expression and empowerment.
Miss Benny
After starting their entertainment career via YouTube, Miss Benny made their mark in the music industry via their 2016 single "Boys Will Be Boys", which discusses toxic masculinity and heteronormativity. Since then, Miss Benny has gone from strength to strength. They recently released their pop, rock, and metal-inspired EP "Swelter" and got their very own starring role in Netflix's queer breakout series "Glamorous."
Rodrigo Cuevas
Spanish queer artist Rodrigo Cuevas is quickly changing the game when it comes to keeping musical traditions alive. By giving Asturian folklore and folk music a brand new feel and look, Cuevas is not only a folk music visionary but also the face of representation in a genre not known for being LGBTQ+ friendly.
Grove
Bristol-based vocalist, DJ, and producer Grove blends representation and activism with a unique brand of music that is quickly making them a rising star within the UK's music scene. Their 2022 release "Queer + Black" introduces audiences to music to which you can dance while contemplating sexuality, class, and race. Through dark dance, hip-hop, and dancehall beats, Grove encapsulates these social themes into an enticing musical package.
a kid named rufus
Malaysian-born queer artist, a kid named rufus, draws inspiration from anyone ranging from Weezer to Alex G to create their own brand of bedroom pop. Their artistic growth corresponds to their personal growth, as they navigate their experience as a brown, queer, non-binary, immigrant musician trying to break into the American music industry. Through their music, a kid named rufus explores the interplay between identity, love, lust, and the coming-of-age experience.
Holland
Korean artist Holland showcases their queer identity from the get-go, as his artist name is a tribute to the first country that legalised same-sex marriage. As the first openly gay K-pop idol, Holland has been incredibly instrumental in bringing LGBTQ+ musicians more visibility, not only in the K-pop scene, but also in South Korea in general. After being rejected by K-pop agencies because of his sexuality, Holland decided to go independent and is now a successful soloist who inspires queer K-pop fans to live their truth.
Lelowhatsgood
South African DJ Lelowhatsgood wears many hats – but all his efforts have one thing in common: they all aim to increase queer representation in Johannesburg and in the South African media in general. With op-eds in esteemed international journals, such as The New York Times and The Guardian, and by gracing international stages like Boiler Room (2019, 2022) and AFROPUNK in 2019, Lelowhatsgood is taking his activism beyond music and truly breaking down stereotypes about queer culture and LGBTQ+ musicians in South Africa.
Ezra Furman
Singer, songwriter, and author Ezra Furman weaves scenes of delicate intimacy and queer discontent. As a queer artist with a prolific back catalogue, Furman is a beacon for trans representation in the alternative/indie scene. She continues to support and shed light on queer stories via initiatives such as her "Sex Education" soundtrack and lyrics that inspire activism.
Vardaan Arora
Indian recording artist and actor Vardaan Arora is an outspoken advocate of LGBTQ+ rights and was named one of Billboard's 12 LGBTQ musicians to discover during Pride Month in 2018. In an interview, he said: "I do think though that we do need more LGBTQ artists of colour. I think there is a lack who are representing the LGBTQ community, especially in pop music. But I do think it's changing, and I wanna fight to change that as much as I can."