Riot Grrrl: Breaking Stereotypes, One Revolutionary Song At A Time
DIY Zines, "Rebel Girl," punk-driven feminism, and political action have one thing in common – they are markers of the riot grrrl movement. Emerging in the early 1990s, Riot Grrrl was a direct response to the male-dominated music industry and the lack of representation of women and other minorities in music.
At its core, it's a feminist movement that challenges gender norms. Through the use of art and music, the riot grrrl movement managed to bring about more representation in the music industry while inspiring the next generation of female and non-binary musicians.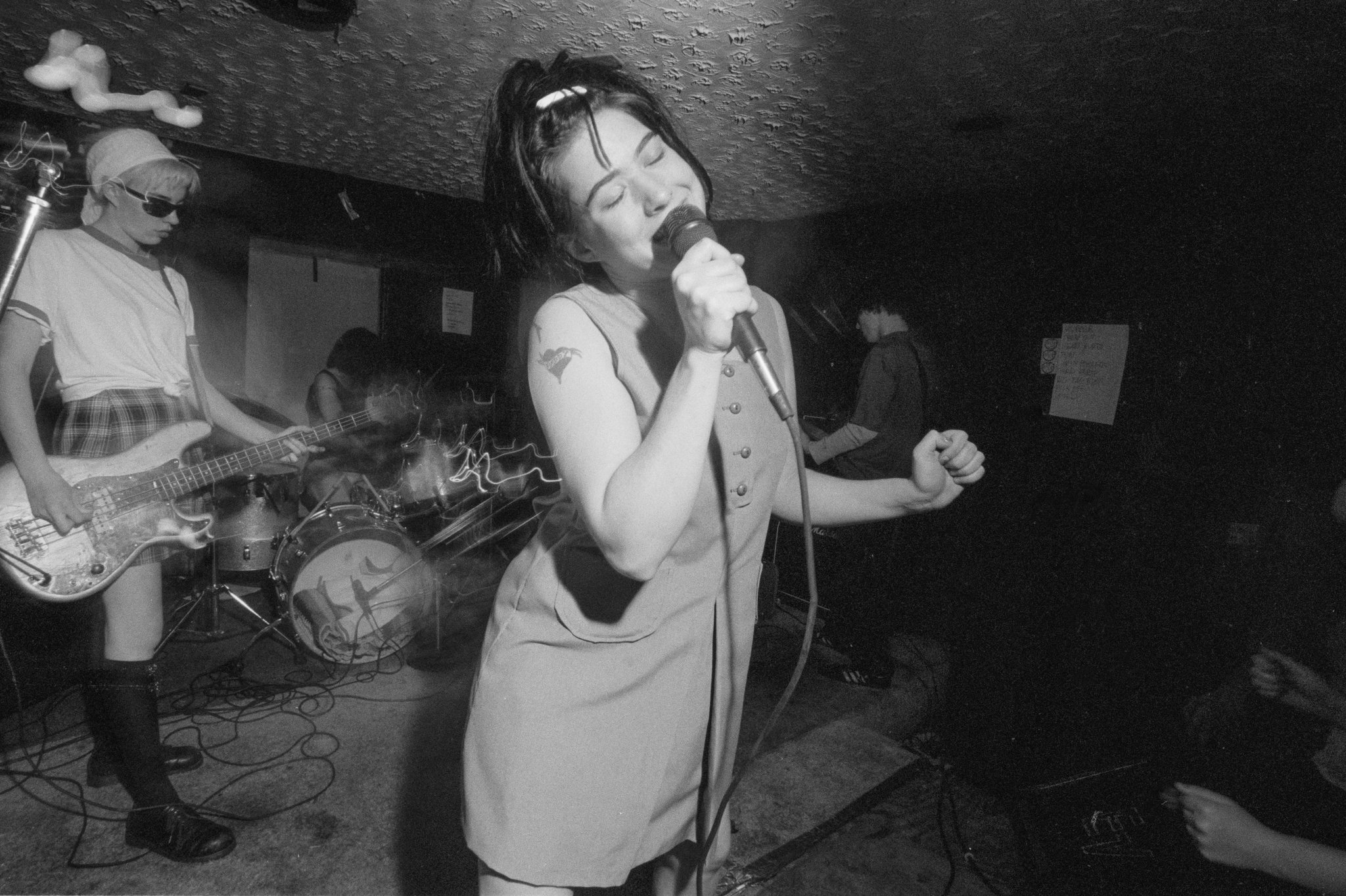 What is riot grrrl?: The movement's origins
"[Riot Grrrl is …] Because we girls want to create mediums that speak to US. We are tired of boy band after boy band, boy zine after boy zine, boy punk after boy punk after boy… Because we need to talk to each other. Communication and inclusion are key. We will never know if we don't break the code of silence…
Because in every form of media we see ourselves slapped, decapitated, laughed at, objectified, raped, trivialised, pushed, ignored, stereotyped, kicked, scorned, molested, silenced, invalidated, knifed, shot, choked and killed. Because a safe space needs to be created for girls where we can open our eyes and reach out to each other without being threatened by this sexist society and our day-to-day bullshit." – from a popular Bikini Kill flier describing Riot Grrrl
The riot grrrl movement began in Olympia, Washington, in the early 1990s, and was led by a group of women who held meetings on sexism in the local punk scene. From then on, the scene flourished and spread to the neighbouring city of Seattle, which, like Olympia, had a strong DIY culture. The movement was influenced by the pioneering female musicians of the seventies and eighties who embodied the ethos of scene.
It soon grew into a decentralised network of activist chapters that revolved around performance, protest, zine-making workshops, and discussions. Musical performances and recordings harboured the DIY attitude, with recordings made as quickly and cheaply as possible. Regional Washington labels such as K, Dischord, Kill Rock Stars, and Kill Rock Stars quickly took note of the movement's power and began releasing records by the artists who were part of the scene.
"That girl thinks she's the queen of the neighborhood"
Undoubtedly, one of the key riot grrrl figures is Kathleen Hanna from Bikini Kill. After meeting at Evergreen State College, Hanna and band members Tobi Vail and Kathi Wilcox self-released their music via the cassette "Revolution Girl Style Now" in 1991, followed by the Bikini Kill zine and several tours that same year. Through its female-centric lyrics, the band inspired more women to join bands and take up space at concerts.
The band's debut album, "Pussy Whipped," released in 1993, firmly established the band's presence and shed a brighter spotlight on the riot grrrl movement. Their song "Rebel Girl" quickly became popular, so much so that it's now considered an anthem for the movement.
Kathleen Hanna is still a vocal activist for women's rights, and during the nineties, she became known for asking women to step to the front at Bikini Kill shows. She also called out misogyny and sexism in the music industry in the band's lyrics, constantly challenged the expected stereotype of women in music, and redefined what it means. Other figures that were integral to the scene's story include Bratmobile, L7, Babes in Toyland, Team Dresch, Slant 6, and Heavens to Betsy, all of whom released groundbreaking records that were indispensable to bring about a paradigm shift in the music industry.
From Olympia to Osaka: An international movement
It's safe to say that the riot grrrl movement was crucial to bringing about a much-needed shift in the industry. Women and other minorities often felt – and were – excluded from the industry. This movement changed all this by pushing for more visibility and representation and championing a female-centric perspective.
It, therefore, comes as no surprise that riot grrrl inspired the next generation of female artists. Sleater-Kinney, who formed in 1994, is the prime example of a Riot Grrrl-inspired band, while contemporaries like The Linda Lindas, Dream Nails, Otoboke Beaver, Big Joanie, and The Coathangers carry the torch today.
The impact of riot grrrl extended beyond the music, as it encouraged women to become more politically active. It urged women to advocate for better rights, speak out against misogyny, and challenge sexism. It also created a safe space for women who felt isolated and discriminated against by society.
Like any other movement, riot grrrl was far from perfect. In retrospect, many of the movement's leaders were white middle-class women. In addition, other intersectional issues, such as disability and class, were sidelined, and the focus was on individualism rather than collective action to bring about systemic change. Today's scene is vastly different, as it addresses the intersectionalities that were largely ignored in the nineties and places greater emphasis on creating a more inclusive and action-focused movement.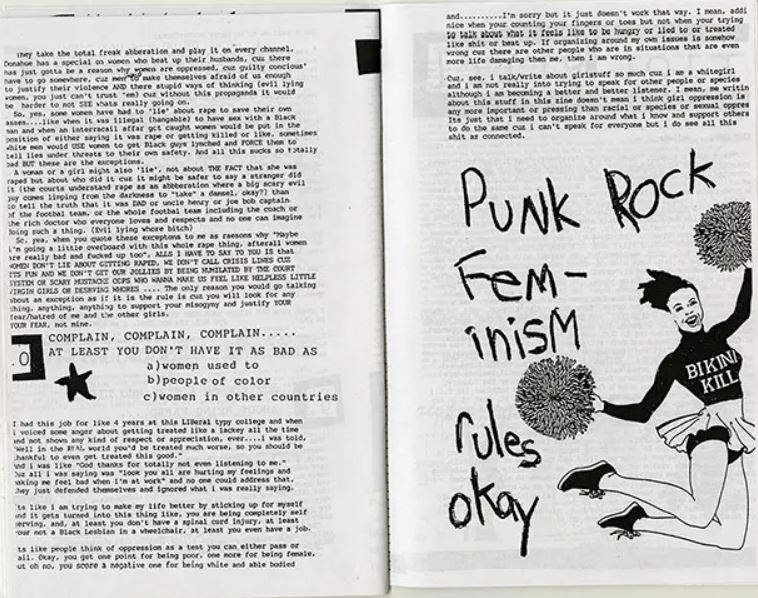 Final notes
Despite these shortcomings, the riot grrrl movement spearheaded a new era in the history of music and politics. It challenged the status quo and created a space where women could be heard, seen, and be "rebel girls" if they wanted to. Undoubtedly, the movement was a clear example of the transformative power of music not only on the music industry but also on society as a whole.