Amplify's 2022: Kickstarting THE New Music Economy
2022 has been a massive year for Amplify. From AmplifyLink's acquisition by Web3 business Chapel, forming the new Amplify combining Web2 and Web3 technology, to our Into The Metaverse competition, it was a relentless whirlwind of ideas, innovation, and community building to bring about a new music economy. Here are our top 5 moments of 2022.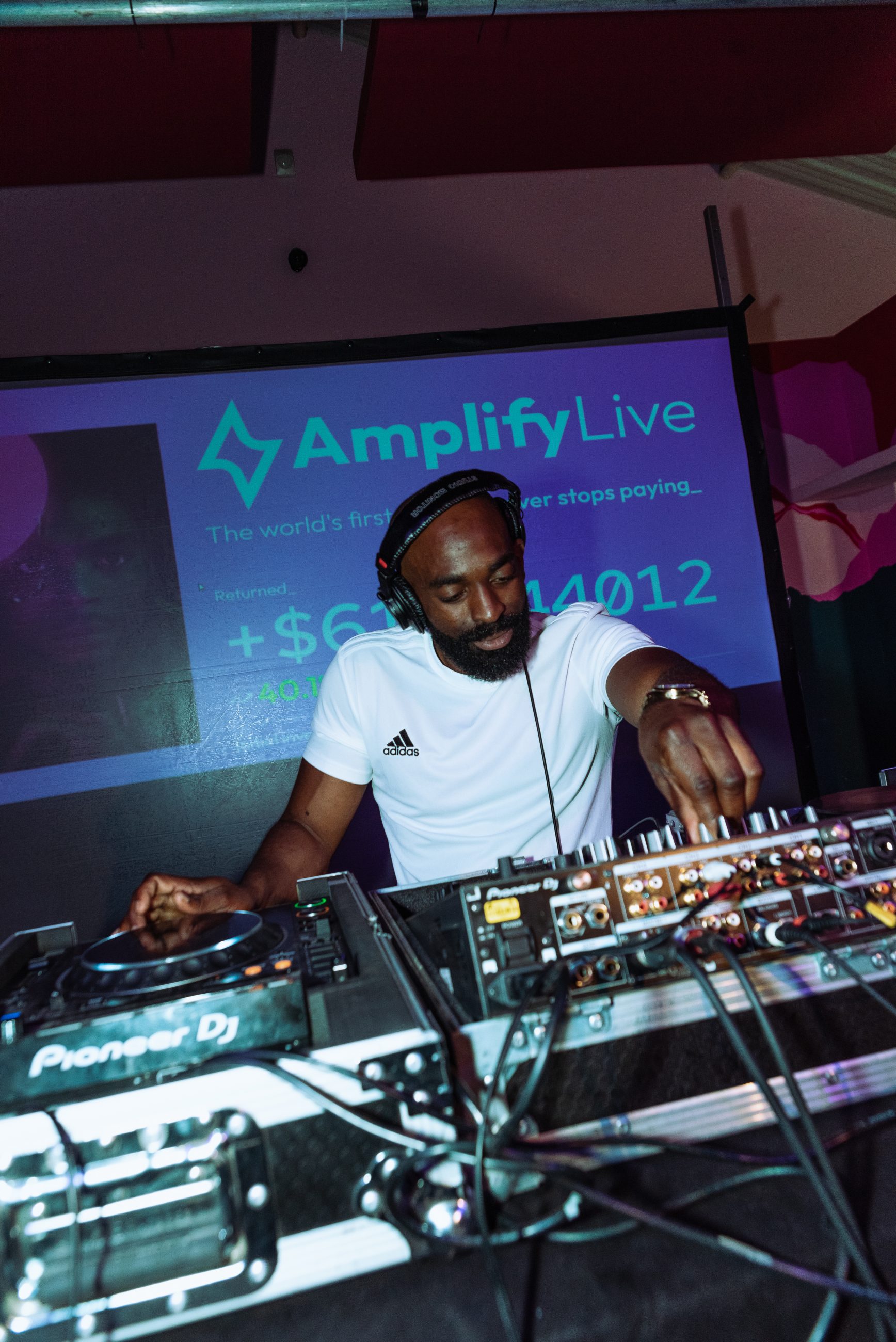 A new-and-improved Amplify & the new music economy
In February, we announced that AmplifyLink had been acquired by Web3 music business Chapel. This news ushered in a new era, as we rebranded as simply Amplify, expanding from being a music smart linking and marketing tools business into a Web3-powered community with the mission of creating a new music economy. This enabled us to double down on our mission to empower as many artists and creators as possible to own and monetise their fan relationships, while creating sustainable businesses around their content and passions.
Hosted our first Discord AMA
During our first Discord AMA, we gave our growing community a sneak peek at our vision for Amplify. We have revealed AmplifyLive and how AmplifyLive will empower artists to achieve returns throughout their careers and generate income on a long term basis. We also discussed that we envision Amplify as a DAO – a decentralized, community-owned organisation governed by the community itself.
Amplify proof-of-concept showcase
The AmplifyLive Proof-of-concept showcase was our biggest in-person (and online) event this year. The event showed what the future of AmplifyLive looks like through the live performance of emerging Bristol artist EMZ.
The well-attended event took place at Lost Horizons in Bristol and showed how artists like Emz could earn additional recurring income from their performance months after the gig ended through the use of DeFi Web3 technology. In addition to a stellar performance that wowed our live audience in Bristol, the event was also streamed live online for hundreds of NFT ticket holders around the world.
Into The Metaverse competition
Our "Into The Metaverse" competition, in association with our partners PIRATE and Condense, embodied our mission to help artists from all over the world take their careers to the next level and bring about a new music economy. It gave a lucky winner the chance to perform at their own live show, which will also be streamed into the metaverse using Condense's volumetric 3D capture technology.
In addition, prizes included $500 worth of studio credit at any PIRATE.com studio in the world, exclusive early access to our AmplifyLive Web3 technology, and the opportunity to be flown from anywhere the winner is in the world to Bristol for the in-person concert and 3D capture for the metaverse.
We had thousands of entries from some of the most incredible artists from various global music scenes. With the announcement of the winner and their performance in 2023, it is safe to say that we have a busy year ahead!
Litepaper and Native token
Last but not least, we have also launched our litepaper and announced our native token this year. The litepaper laid out Amplify's central vision as a non-profit foundation with an ambition to build a new music economy. In addition, Amplify's three main products – AmplifyLive, AmplifyLink and AmplifyYou – were presented, which will also help onboard the next 100 million live music fans to Web3.
In addition to the litepaper, we also announced the Amplify native token, $AMPX token. With the $AMPX token, artists can use the platform, buy digital merch, benefit from various discounts and perks from partner services, and so much more.