🔗💥 Amplify.link has been acquired 🎉🎉
It's very exciting times for us at Amplify.link so we wanted to let the AmplifyYou community know what's happening first.
Any regular reader of AmplifyYou content will know we have been inspired by the possibilities and opportunities that Web3 offers for artists and creators.
Web3 has the potential to be the most revolutionary technological development to affect music and creators since streaming. It really does feel like the start of something that will empower (and pay) artists and creators like you in a meaningful way in the future, what we are all about!
Which is why we are very pleased to announce the acquisition of Amplify.link by Web3 music business Chapel.
This will allow us to double down on our mission to empower as many artists and creators as possible to own and monetise their fan relationships, whilst creating sustainable businesses around their content and passions.
The good news is we are not changing our name, and post-acquisition we will still be known as Amplify.link.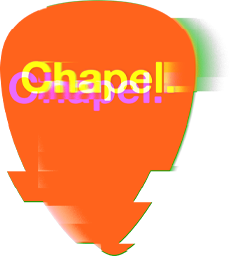 So, who are Chapel?
Chapel are Web3 specialists who want to make history by changing the way that musicians earn money.
Long-time friends and collaborators, Irfon Watkins, DOVU, TAPMYDATA, Partner at Outlier Ventures, and Ian Matthews, drummer in stadium packing rock band KASABIAN want to combine their experience and remodel the live entertainment business model through a community-owned, not for profit, DAO.

Chapel's backers include some of Web3's most prominent investors and thought leaders such as Silly Tuna and Maxstealth, as well as Europe's biggest Web3 venture fund Outlier Ventures and some of the biggest names in music such as Snoop Dogg (Snoop now owns a piece of Amplify.link! 🤯🤯🤯) and Deadmau5.
We are now part of a seriously talented and experienced wider family, whose expertise can be drawn upon to help us build the company we've always dreamed of.
The time is now…
We wholeheartedly believe this is the right move for our team and community, we are certain you will benefit massively from this. Web3 tech will allow us to reward you for using our tools and participating in our community directly, whilst opening up even more ways for you to grow your own communities, reward your fans and earn more doing what you love.
This is a unique moment for innovation in music and creator communities. Comparable in scope to the Napster days, early web2 that led to streaming and the wild first few years of YouTube.
The ethos of Web3 is all about collaboration and the sharing of ideas, which is why merging a Web2 and Web3 business opens up so many opportunities we can't wait to explore, not least combining our teams, talent and experience. This will allow us to do all the cool things we've always wanted to do, like producing even better tools, rewarding your loyalty and helping you achieve your goals as artists and creators in even more ways.
We are Carbon Negative

This acquisition allows Amplify.link to be 100% committed to being carbon negative via our relationship with dovu.earth who pay farmers to lower their emissions by storing carbon in soil. Check out their amazing work at dovu.earth
To emphasise our commitment we are going to retrospectively offset our carbon footprint from the start of Amplify.link too.
Do you have any questions? / Can you get involved to shape where we go next?
We'd love to hear from you, there are already over 300 Web3 and music obsessives in the Discord community. Get involved on the ground floor of our Web3 journey, meet new people, learn how Web3 can benefit you, contribute to the community and help shape our direction going forward.

The first 2000 AmplifyYou members to join our Discord community will receive a free NFT to commemorate this massive moment for us.

Just click the button below to join our Discord and jump in by introducing yourself.

And finally…

A genuine thank you to everyone who has supported us, used Amplify.link, and shared our content over the last two years, this really does feel like a big win for our small team and the start of something even bigger. We can't wait!
Photo by Daniels Joffe on Unsplash