AmplifyLive Proof-of-concept Livestream Showcase #001
Emerging Bristol via South London artist Emz will headline Amplify's very first proof-of-concept showcase on July 5th, at Lost Horizons Club in Bristol. The showcase will demonstrate the new proprietary technology used in AmplifyLive.
By using DeFi web3 technology, Emz will be able to earn additional recurring income from his performance months after the gig has finished. Interested individuals can claim a free, livestream ticket here.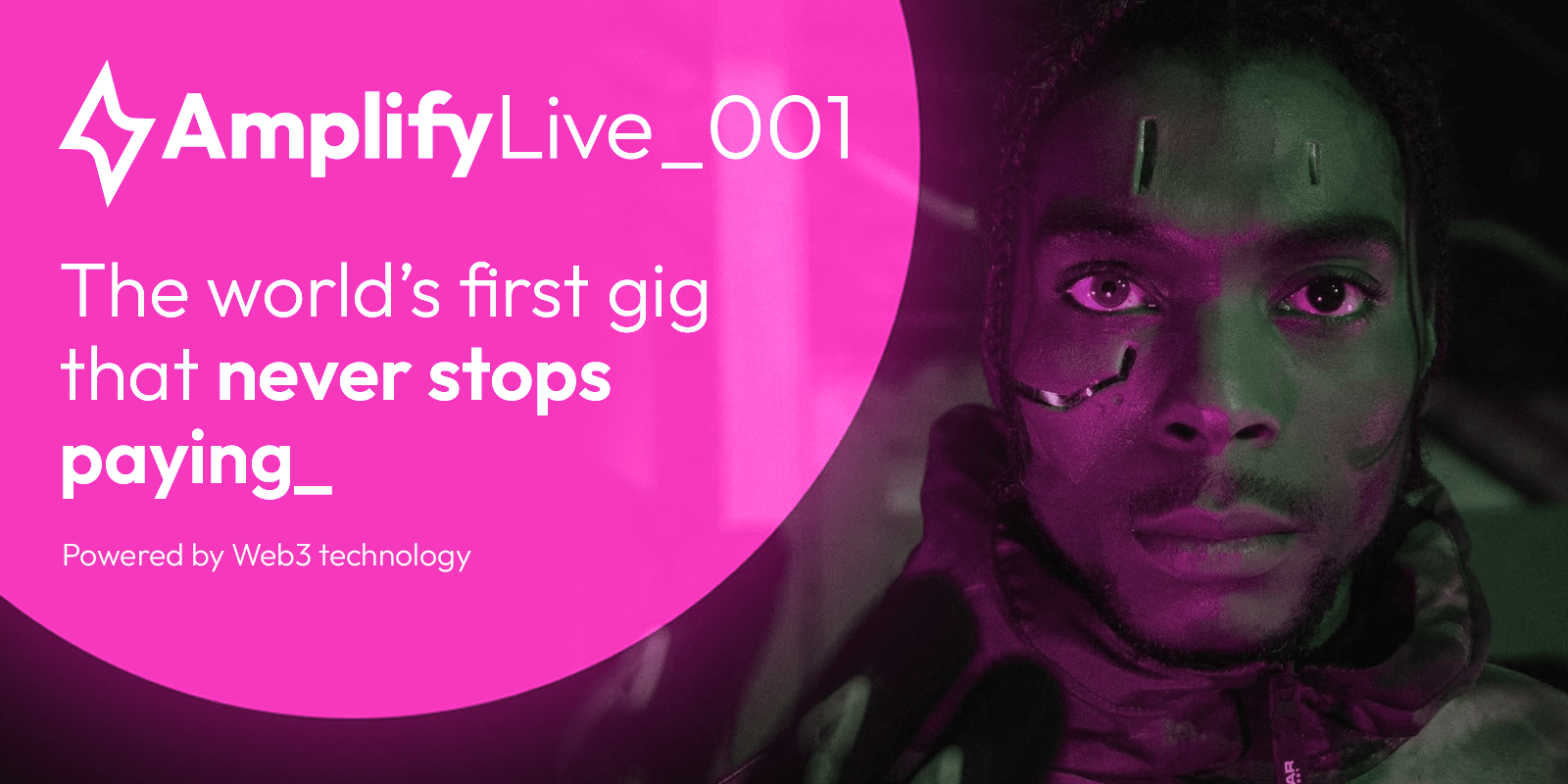 About Amplify
Longtime friends and collaborators, Irfon Watkins (CEO of DOVU and Founder/Chairman of Tapx) and Ian Matthews (Kasabian) came together to find a solution to help the live music industry and artists earn more forever.
After joining forces with the AmplifyLink team – a forward-thinking SmartLink service with more than 90,000 users – they formed Amplify (a not-for-profit DAO). This led to AmplifyLive, which aims to change the live music industry as we know it.
So far, venues, promoters and artists have made money from ticket and beverage sales. Apart from merch sales, they have no other opportunities to earn more once the gig ends. As a result, artists embark on an endless cycle of touring to make ends meet.
This is where Amplify comes in. Amplify's aim is to build a new economy for live music that puts musicians and industry professionals front and centre. Via its two tools – AmplifyLive and AmplifyLink – Amplify is finding an innovative solution to an age-old problem.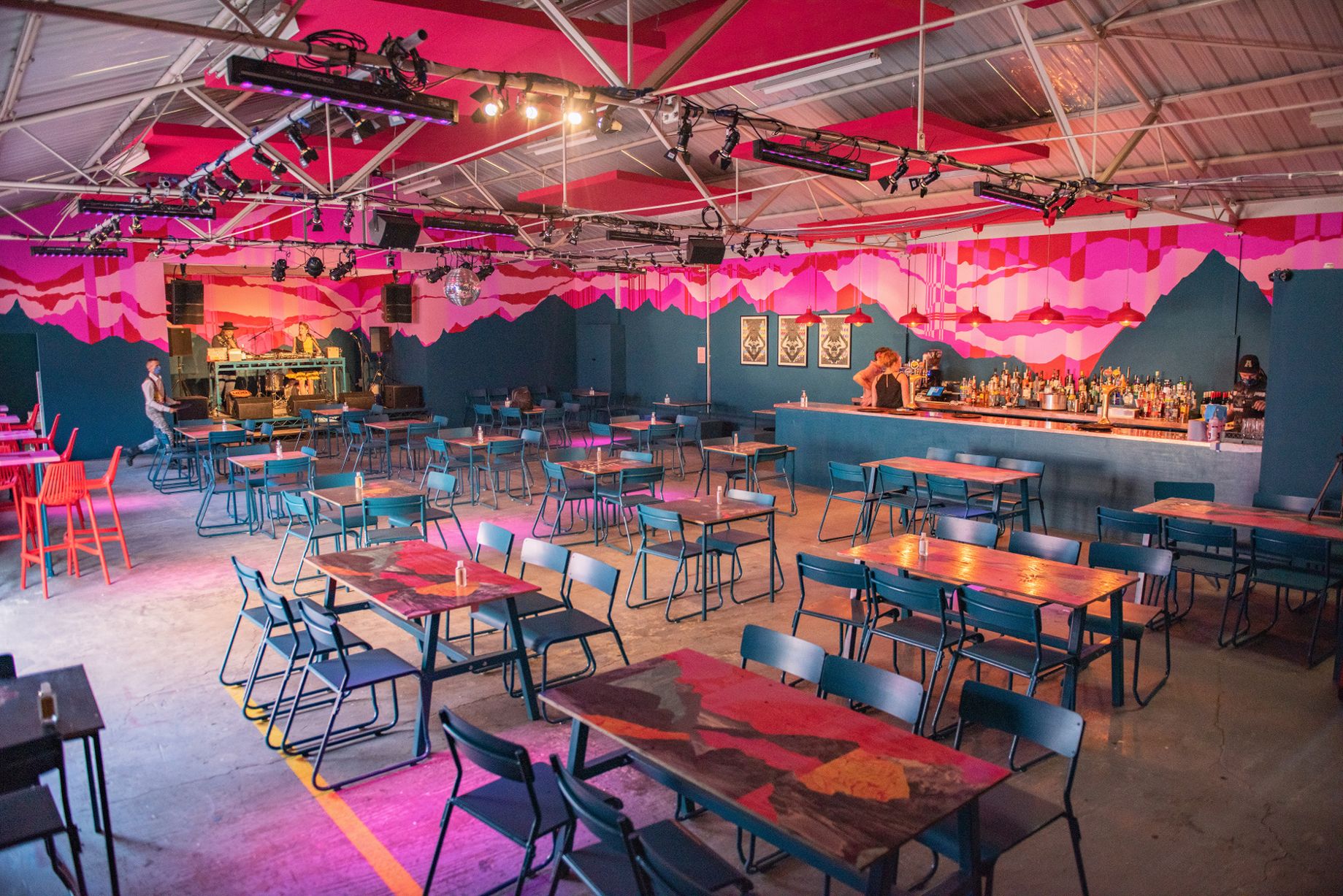 AmplifyLive is DeFi for live music
AmplifyLive co-invests with artists and promoters to create a gig that continues to pay even after it is finished. By using decentralized finance technology, AmplifyLive empowers artists and industry professionals to earn passive income long-term.
Before the gig, a promoter deposits a portion of current and future ticket sales into a gig-specific "micro-fund" within the AmplifyLive platform. There, an AmplifyLive-based proprietary algorithm matches this with the AmplifyLive fund. This micro-fund generates a yield over time (like bank interest) until the gig happens.
Once the gig is over, attendees can purchase digital merchandise as NFTs, with a large percentage of the revenue going to the artist. The remaining revenue is added to the micro-fund within the AmplifyLive platform. Ticket sales go to the promoter and the artist – as usual.
What's unique about AmplifyLive is that the yield generated by the micro-fund is paid out to the artist, venue and promoter. Best of all, it is an indefinite payout, due to the proprietary DeFi technology working in the background. Any of the parties can withdraw their funds at any time, or else allow the money to accumulate indefinitely. So the more gigs artists and promoters do with AmplifyLive, the more money they generate through this new technology.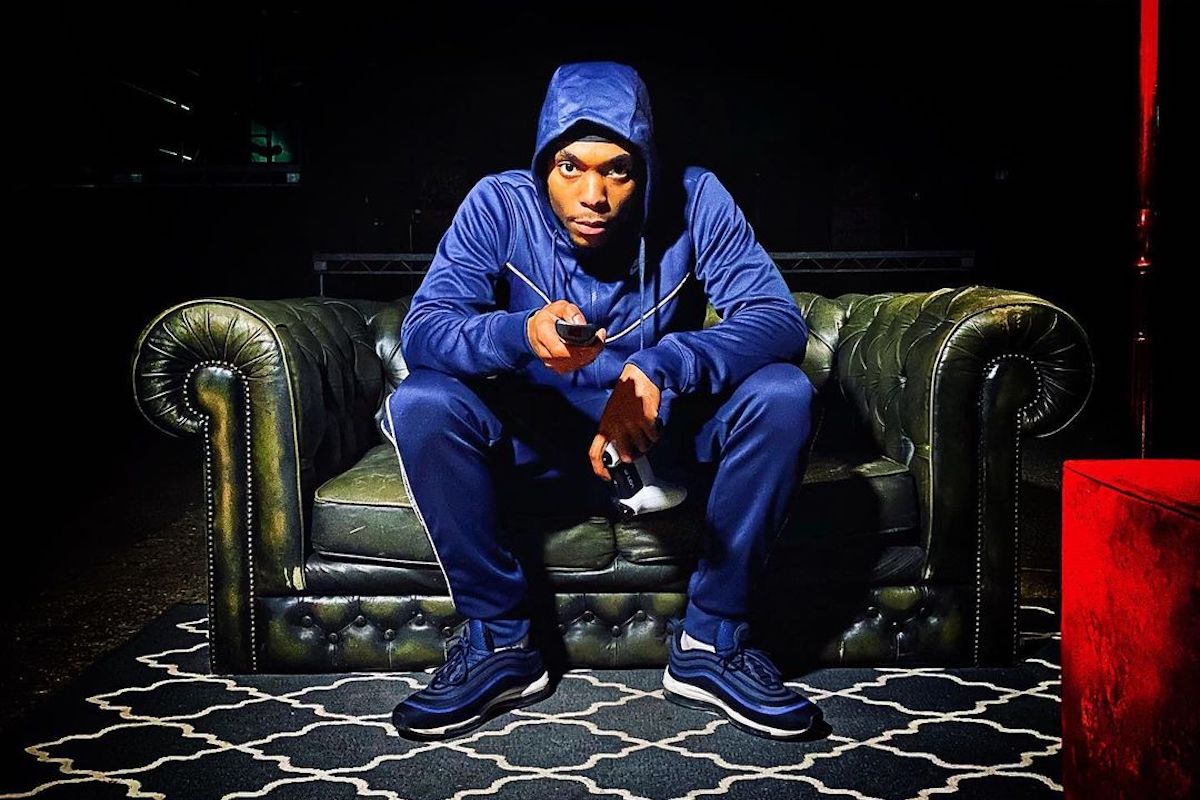 About the proof-of-concept showcase
The proof-of-concept showcase will feature Emz, the London-made, Bristol-made artist. He made his name through rapping at underground Grime, Dubstep and Bass music events in Bristol, inspired by the unique mix of the city's underground music culture.
His 2019 debut "Rolling" has over 1 million Spotify streams, leading him to get noticed by industry professionals and be named the future of the "Bristol Sound." In addition to DSP and live success, Emz has received heavy rotation on BBC Radio 1, 1xtra and many underground radio stations.
What's more, his collaboration with Sam Binga "Dont Stress" recently went viral on TikTok and his track "READY4DEM" will be featured on the soundtrack for the EA Sports FIFA 23 game. This summer, Emz will grace the stages of several prestigious festivals such as Love Saves The Day, Boomtown and Glastonbury.
Amplify Genesis NFTs
In addition to the proof of concept showcase, we're issuing 1808 Genesis NFTs. The Amplify Genesis NFT is an ERC-721 token on the Polygon blockchain. To mint, interested individuals can visit https://amplify.link/minting and purchase the NFT for 150 $MATIC.
If you mint one, you'll gain access to a veritable rock 'n' roll circus of perks and rewards. NFT holders will have lifetime VIP access to all IRL and metaverse and an invitation to attend the annual private Amplify party.
They'll also be founding members of the Amplify DAO and have their names etched on a slate on the IRL and metaverse Amplify chapel in rural Wales. Whilst making history by changing the way musicians earn money, of course!