AmplifyLink Pro: The No.1 Affordable Smart Link Tool For Independent Musicians
At Amplify, supporting musicians at all levels has always been our top priority. Levelling up while staying independent, collaborating with like-minded artists, and helping musicians like you share their art with the world is what we're passionate about and what we advocate for. With this in mind, we're thrilled to announce that we're making the Amplify smart link for music and marketing tools more attainable than ever before. Keep reading to find out more.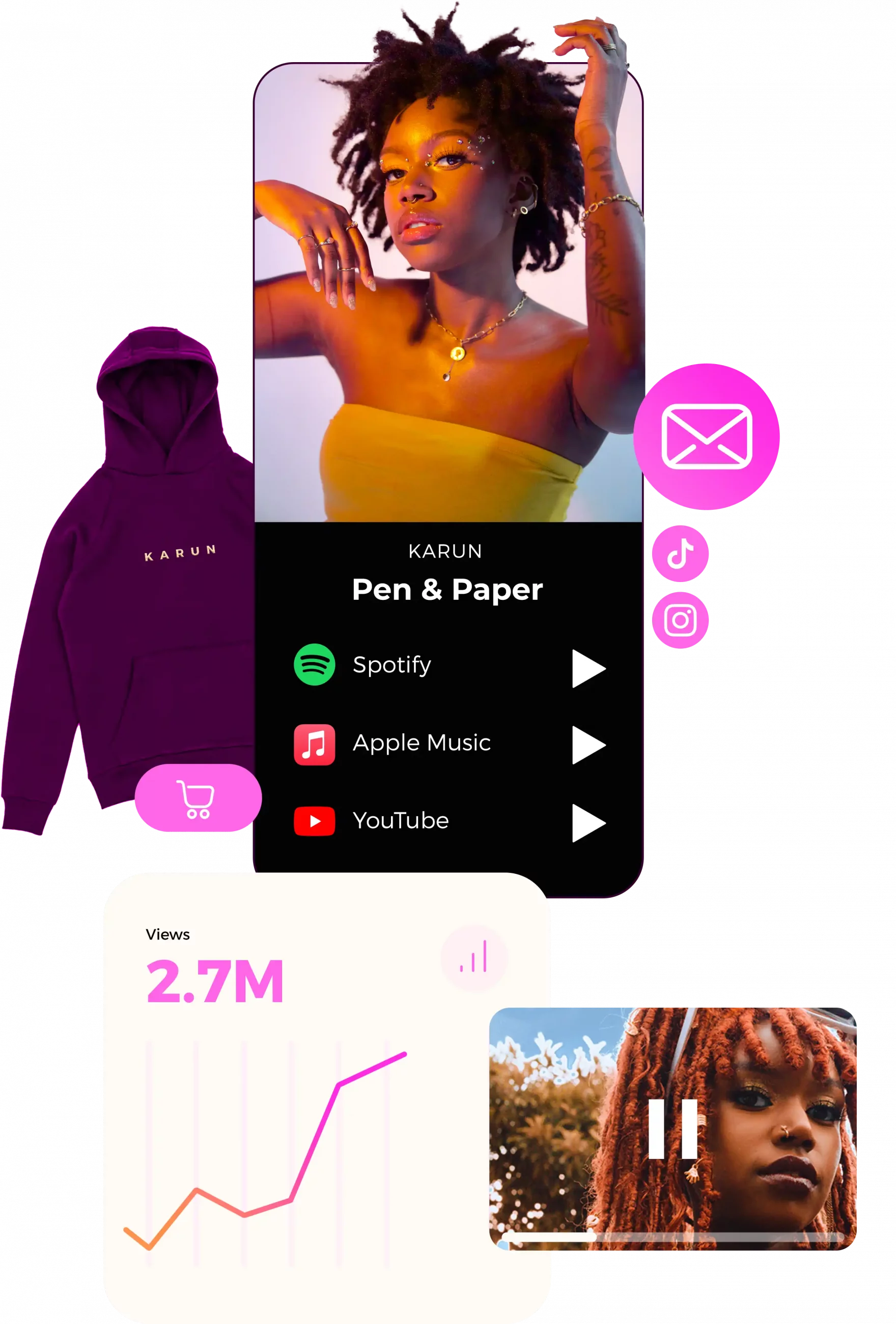 AmplifyLink Pro Price Reduction
Given the current cost-of-living crisis and our unwavering commitment to supporting independent artists, we made the artist-first decision to reduce the cost of our flagship AmplifyLink Pro smart link for music product. The cost-of-living crisis has disproportionately affected the artistic community. We believe that financial barriers should never stand in the way of your creative endeavours, leading to the cost reduction decision.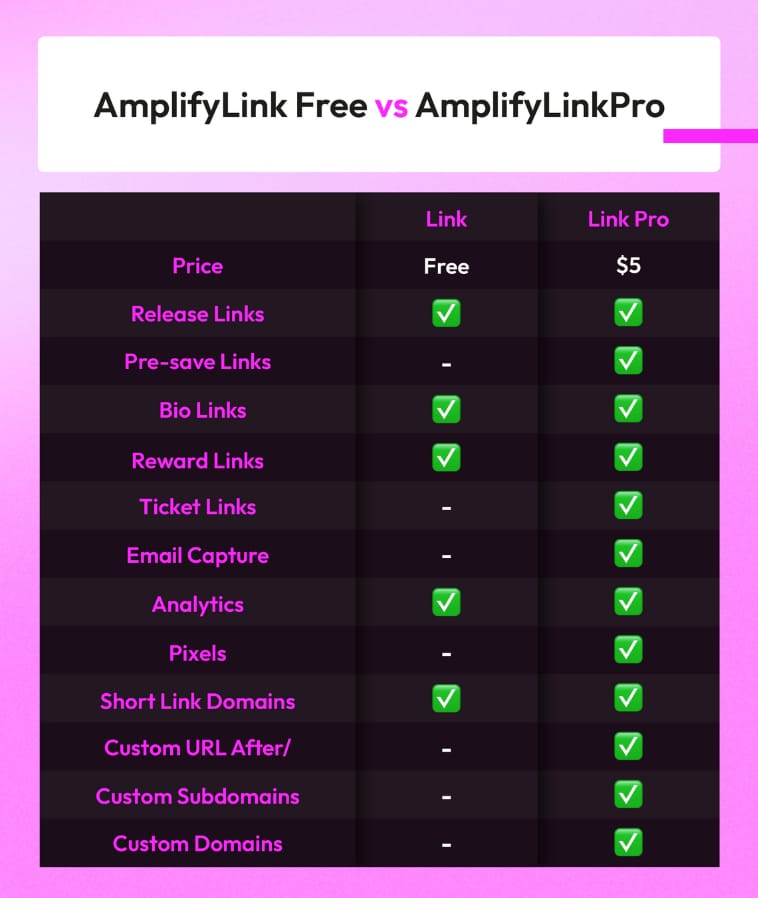 The heart of this decision lies in our ethos from day one: to equip artists from any country and background with the tools and resources they need to thrive, even when faced with economic constraints. As a result, our Pro tier is now available at only $5 per month (reduced from $20), while Label and Promoter accounts are now available for $20 per month (reduced from $50). Our free tier will remain free, always.
Key AmplifyLink Features
Free features
With our free tier, you can start your music career with a sleek bio link – with full styling and branding options – that immediately takes you from amateur to pro. In addition to a bio smart link, you also have access to other landing pages.
These include release pages that allow you to link to all streaming services, as well as live stream pages that are perfect for all streamers out there who want to up their game. What's more, you can receive tips from your fans and access detailed audience analytics (limited to 500 visits per month).
AmplifyLink Pro
With Pro, you'll get all the above smart link features and more. AmplifyLink Pro is perfect for professional artists and music industry professionals who want to boost your revenue and grow your audience.
For just $5 a month, you get a music distribution platform that allows you to maintain 100% ownership and royalties; a wide variety of landing pages – including release pages, pre-save and unlock pages, event pages and more; and your very own custom domain and subdomain. In addition, you can add remarketing codes and pixels to your pages, access advanced analytics such as real-time data, get fan emails, tips, subscriptions, sell merch and much more! You can view the full list of Pro features here.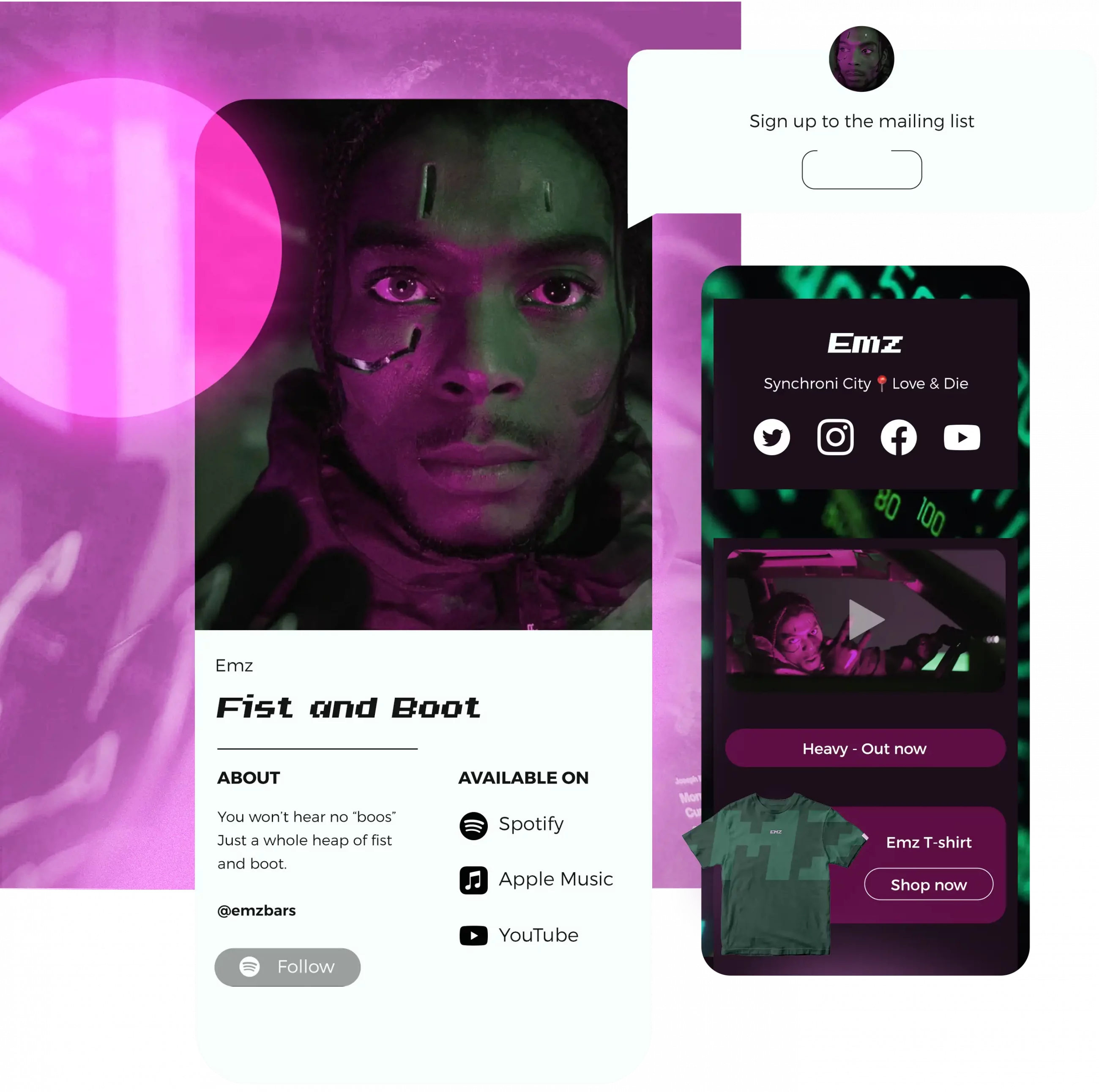 Why choose AmplifyLink? The top smart link for music in 2023
Here at AmplifyLink Pro, we remain steadfast in our commitment to artists' success and our mission to remain the number one smart link for music and musicians. By offering a robust array of marketing tools and music distribution services, Pro enables you to enhance your online presence, engage with your audience, and spotlight your musical talents on a global scale.
By making our Pro and Label and Promoter tiers more affordable and accessible, we're giving all members of our community equal opportunity to broaden your reach, establish your brand, and create a lasting impression. Here's your chance to get access to a comprehensive marketing tool that goes beyond a simple smart link, but one that links music to true fan engagement.