Meet Sarah Beth Perry From With The Band: Harnessing The Great Power Of Fan Engagement
In September 2019, the Jonas Brothers' "Happiness Begins" Nashville tour stop made headlines for all the right reasons. Fans held up a sign saying "Thank you for coming back to us," showing Jonas Brothers' fans' commitment to the act that dominated their teenage years. Sarah Beth Perry from With The Band was the mastermind behind this gesture, which went viral.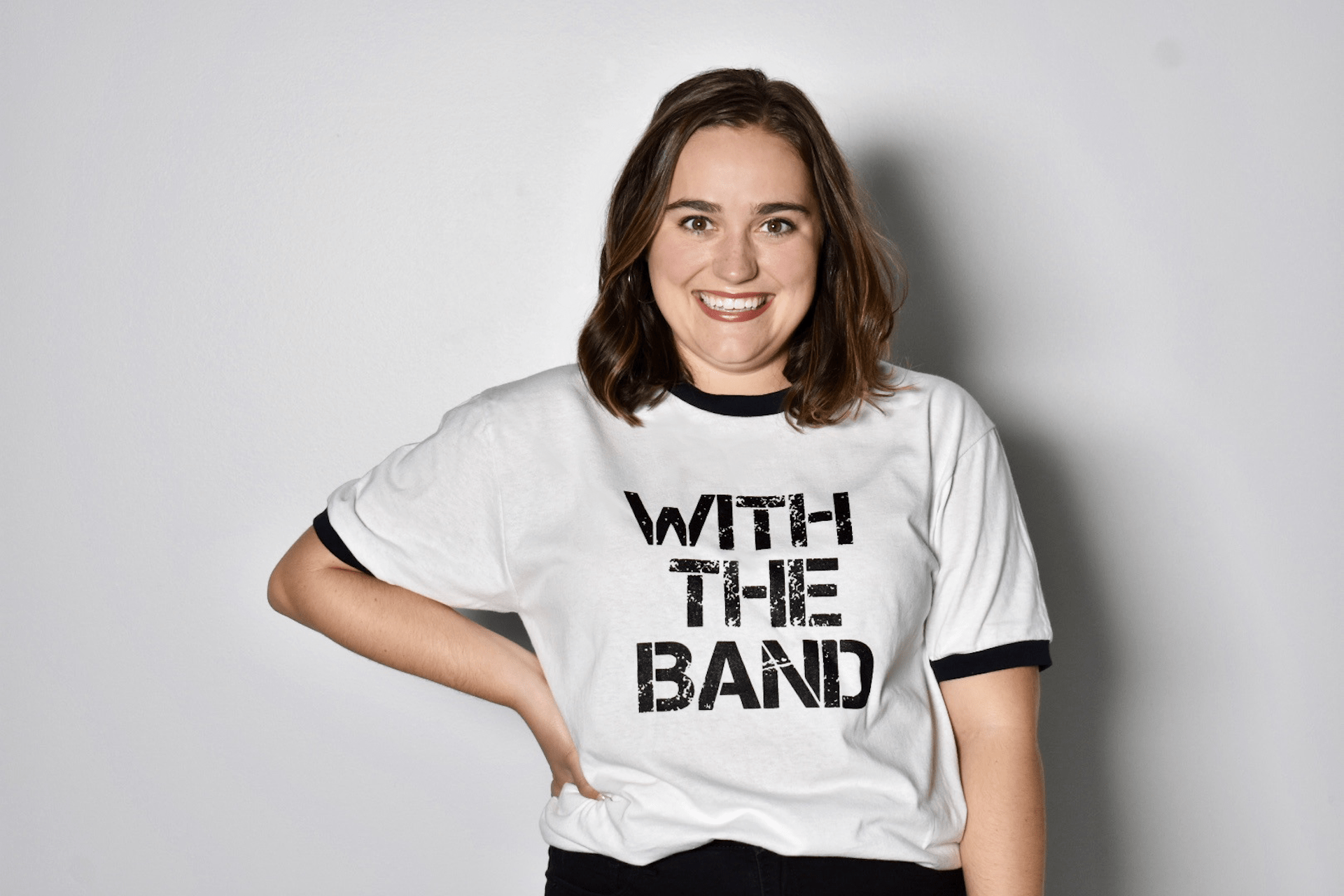 Sarah Beth Perry
To get the scoop on this Jonas Brothers fan campaign, I got in touch with Sarah Beth Perry. Through our chat, we discussed With The Band's work and how such campaigns can help boost artist-fan relationships in an age where music fans' attention span is shorter than ever.
Quotes were condensed and edited for clarity.
Who is Sarah Beth Perry?
Native Nashvillian Sarah Beth Perry is the Founder and CEO of With The Band, a fan engagement company. Sarah Beth's passion for music began early on. Nashville, her hometown and one of the world's music capitals, served as a catalyst for Sarah Beth to pursue a career in music.
"I just grew up becoming the typical teenage girl with my younger sister, and going to all the boyband shows and waiting in lines," she said. "Then I went to Belmont University in Nashville, and double majored in music business and entrepreneurship. And that's when I learned that, oh, there's more than just an artist and the label who talks to the band."
There, she realized that the niche she wanted to work in was fan engagement. At the time, however, there were very few fan engagement companies. This did not stop Sarah Beth from trying to find her dream job.
"It really started with a list after looking at these companies, and not finding my dream job and thinking, well, what would this dream company look like?" she explained. Soon after, she started writing a business plan that quickly caught the attention of the Belmont University community.
"I did a statewide competition. And then I ended up winning that one. The guy who presented me the award was the chief of technology at Walmart. And he's like – here's the most scalable business," said Sarah Beth. It was there that she realized she could turn her dream company into reality.
The beginnings of With The Band
Instead of taking a gap year after graduation, Sarah Beth dove straight into work to properly establish With The Band. She immediately launched an app that enables bands and artists to create and participate in fan meetups. Then, she embarked on her first project, which turned out to be a Jonas Brothers show.
"We created 16,000 signs that said, 'Thank you for coming back to us.' And so you had a song called 'Come Back.' We had instructions on the back of the sign for the fan to hold it up during that song," she recalled. "That was the first time we had really done it on that large of a scale. So I was just, you know, praying a few hundred people would hold it up."
The result? A sea of people holding up the sign and the Jonas Brothers shedding a few tears. "It was trending on Twitter for two days and got a bunch of major press write-ups."
That was the moment Sarah Beth realized the power of With The Band and how it can create a super special experience that doesn't compare to anything else on the market. Shortly after the Jonas Brothers show, Sarah Beth and her team worked with country singer Kacey Musgraves on a campaign that also exceeded Sarah Beth's expectations.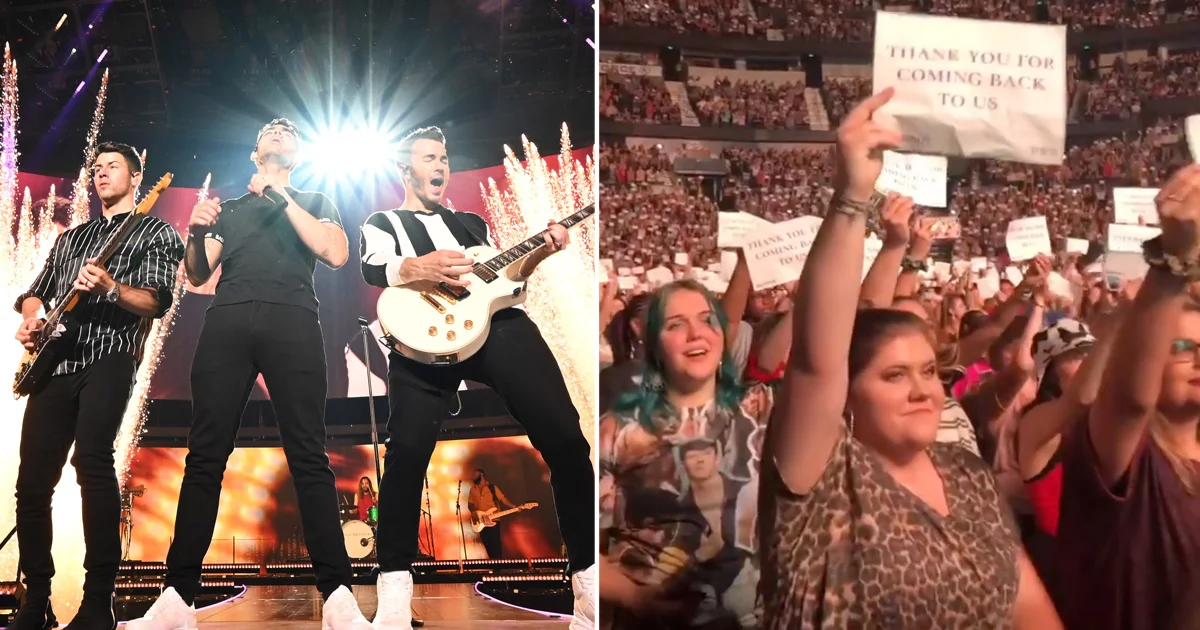 Creating the modern fan club
Like every other music company, With the Band's momentum was stopped in its tracks with the advent of COVID-19. This did not dampen Sarah Beth's spirits, however. Instead, she focused on providing value to artists struggling because of the pandemic.
"How can you both make the fan benefit more, and the artist team benefit more? And how do you harness fan power? And so that's really where the idea of Fan Crews came from," she explained. "So we built out a platform that allows an artist to create their own fan crew, which is our modern-day version of fan clubs."
With the Band's Fan Crews enable mid-tier to big-time artists to harness the power of their fan community by having a direct line of communication with their fans, without algorithms. Since 70 per cent of an artist's revenue comes from fans, With The Band's Fan Crews serve as a way to convert regular fans into super fans who can contribute to an artist's income. In addition, it also allows fans to connect with each other and with their favourite artist.
"There's no algorithm. We really try to make sure that if the artist wants to directly talk to a person, they can 100 per cent do that. Every single post that they're posting gets sent directly to the fan," clarified Sarah Beth.
"So we're really trying to just increase that one-on-one engagement, as well as build a fan community, and help fans become friends with other fans. At the end of the day, a strong fan community is what really makes the difference between an artist that's gonna last a few years to one with a really long career."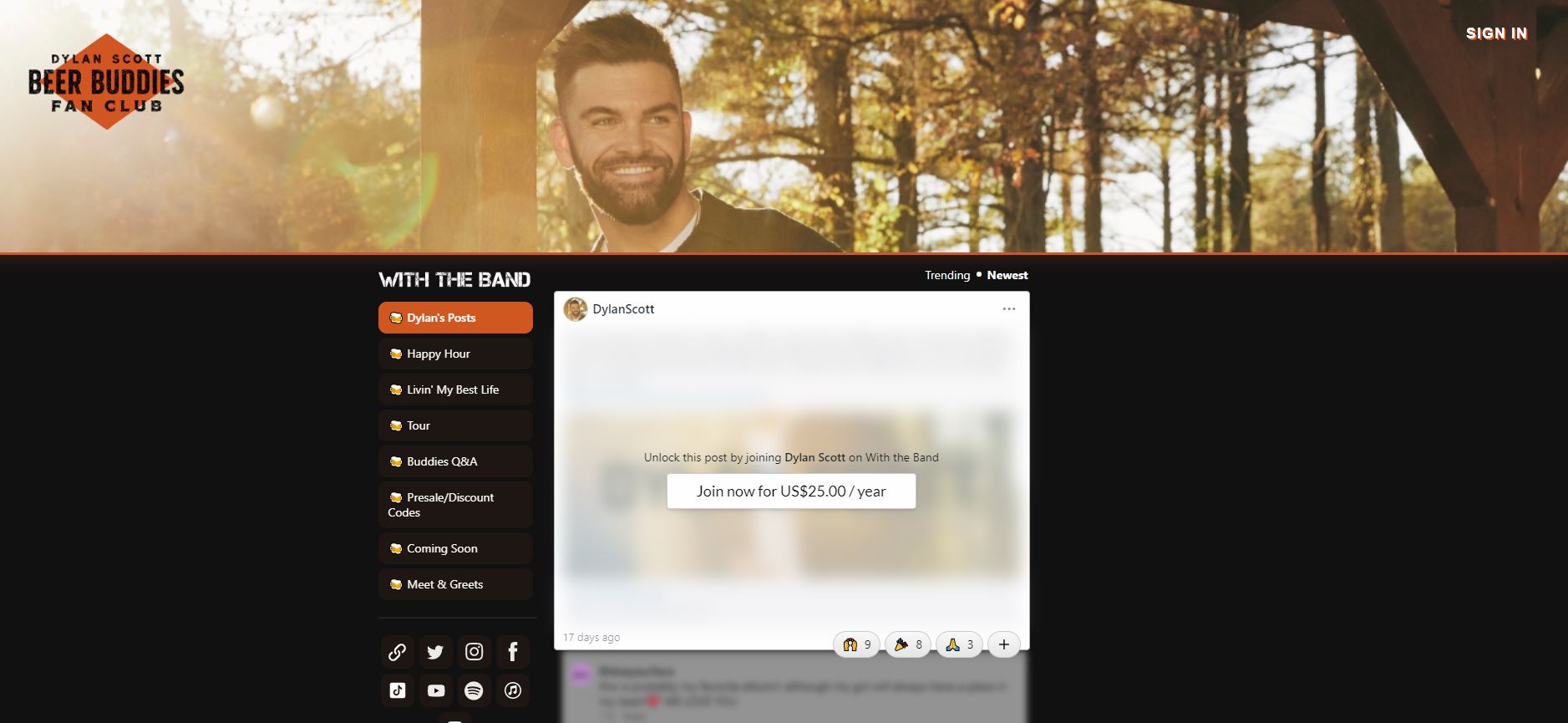 Dylan Scott's Fan Crew
What's next for With The Band?
So what's next for Sarah Beth Perry, With The Band and their fan engagement strategy? Plenty! "My vision is to be the premier band engagement company. So when an artist is like, 'I have no idea how to engage my fans,' they can come to us," said Sarah Beth. The team recently launched country pop singer Dylan Scott's Fan Crew, and, according to Sarah Beth, "getting to see all the fans posting their Meet and Greet photos and sharing their stories," has been an absolute dream come true.
After all, artists can't make things happen without their fans. As Sarah Beth put it, "You're giving that behind-the-scenes access, but it's creating that bond with the fans – they feel like they're backstage with you, but you're also creating revenue off of it. Recurring revenue is what we're really focused on so that we help artists create a more stable income."