Pirate Studios CEO About Establishing A Successful Studio Community
Pirate Studios, also known as Pirate, is a global network of 24-hour studios that empower artists and creatives to experiment without time constraints. The studios are open all day and night and offer a safe and creative space for artists to make as much noise as they like. The best part is that the Pirate Studios family consists of 700 studios worldwide, so you can always find one near you, whether you're touring or at home.
Pirate Studios is also one of our official partners for our "Into the Metaverse" competition. The "Into The Metaverse" competition will give one winner the chance to perform at their very own metaverse and IRL concert, and win $500 worth of free studio credit, courtesy of Pirate Studios, among other prizes.
We caught up with Pirate Studios CEO, David Borrie, to learn more about how the revolutionary studio concept came about. We also discussed how Pirate is contributing to a new, artist-centric music economy.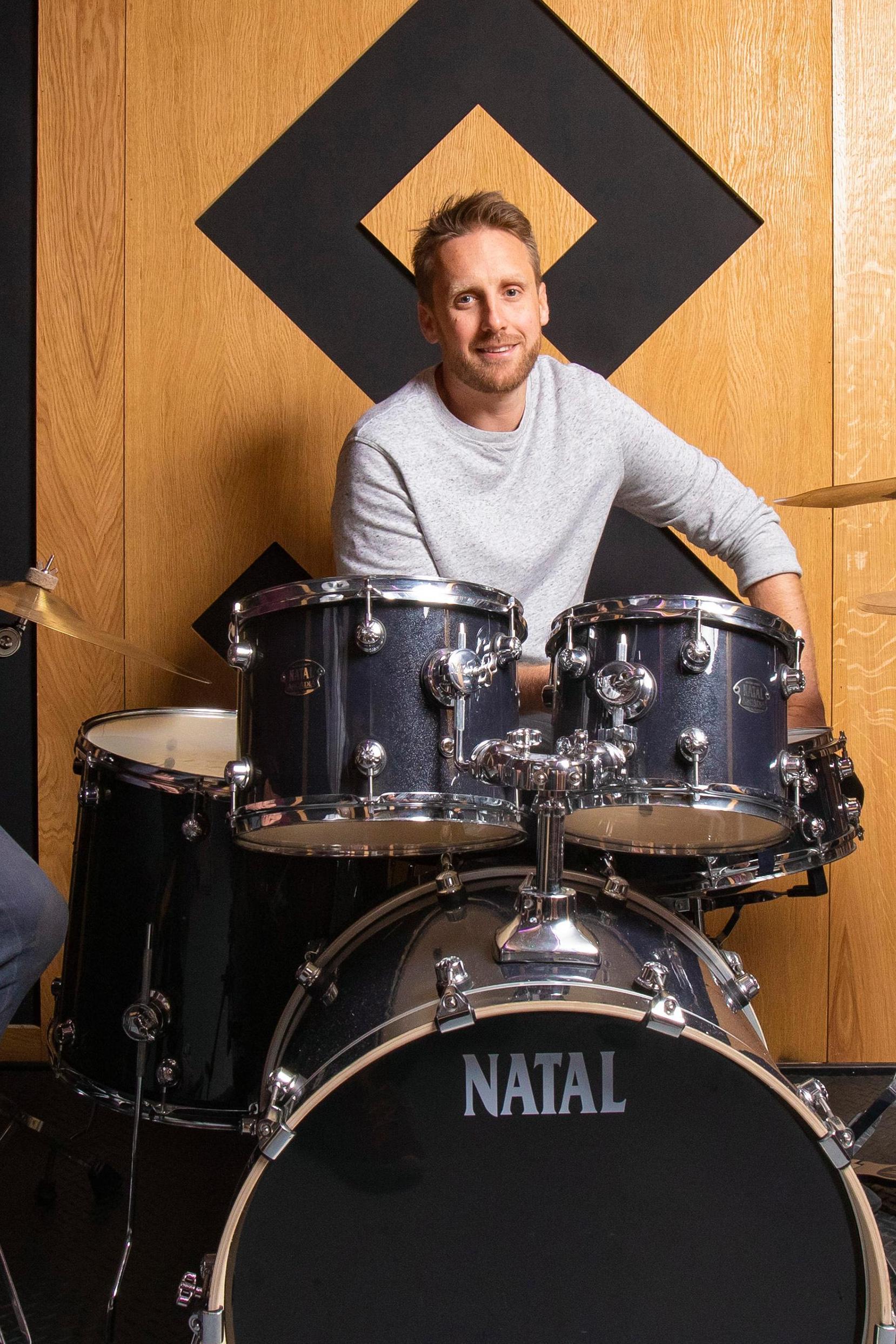 Interview with Pirate Studios' CEO David Borrie
How did you first get involved in the music industry?
My journey in the music industry has been quite a long one with a few diversions along the way. I started out playing the drums for various bands in Bristol after university, but rather than becoming the next Dave Grohl, I entered the world of banking instead. I spent 6 years managing and designing retail banking products. Not very rock n roll, but it paid the bills and kept the lights on.
After continuing to play the drums on and off during that time, my good friend Mikey Hammerton and I had an idea to create a 24-hour self-service music studio. We wanted to make something more affordable and accessible for the local bands we loved so much. From there, Pirate (Studios) was born and my shift into the music industry was complete (albeit not exactly how I'd imagined as a kid!)
What motivated the establishment of Pirate Studios?
We were frustrated by the lack of rehearsal spaces available, and the studios that had space for us felt a bit old and tired and were usually on the expensive side once you added in the equipment you needed.
We had the idea of creating a 24-hour unmanned, fully equipped rehearsal studio, that would be built on trust between bands. It was never about disrupting the industry or anything as lofty as that–it was just about providing affordable space by removing some of the unnecessary overheads we saw in the studios we were using.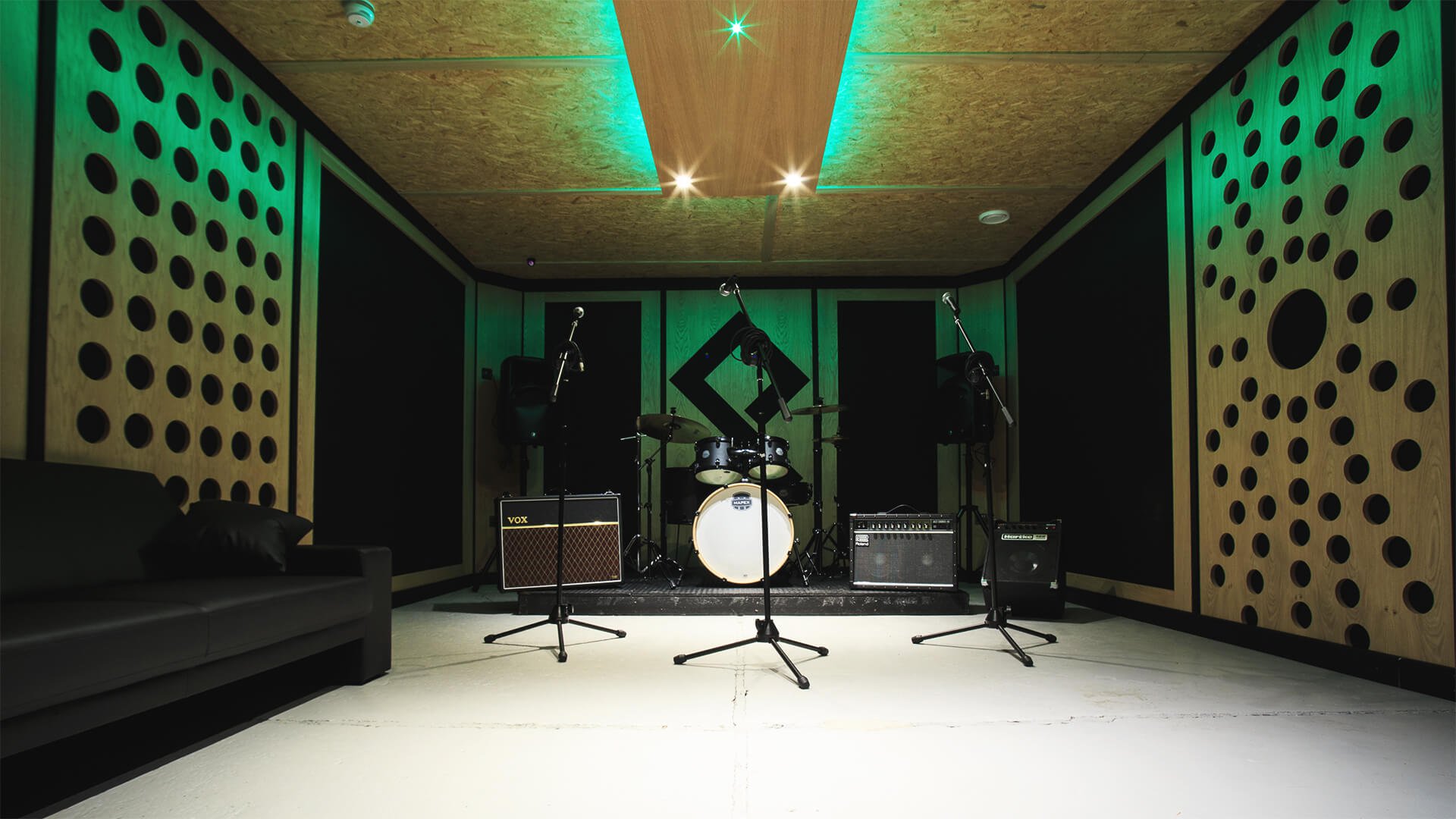 By opening 24 hours and making the booking process as simple as possible, I think the community realised quite quickly that our self-service model was one that suited busy artists. We probably didn't recognise at the time just how big the gap in the market was across the UK.
Since launching in Bristol 7 years ago, we've gone on to launch rehearsal, recording, DJ, dance and podcast studios across the UK, Ireland, US and Germany. Each new product has filled its own unique gap in the market.
Take our recording studios for example–we're often the first studio provider bedroom producers feel comfortable using because of our price point and the fact that it's a less intimidating space than the more traditional recording studio.
Don't get me wrong, we get professionals using our spaces too, but a lot of DIY producers love being able to use the equipment at Pirate without having to pay too much or have an expensive engineer with them.
How would you describe Pirate Studios to those who have never stepped inside your studios?
In terms of look and feel, our studios are quite stripped back and economical. It's all about providing a space for artists to create, giving them the equipment and tools they need to express themselves however they want.
We made the decision to remove our logo from a lot of our newer sites as we really want the experience to be about the artists and not us. There's also a great atmosphere in the studios–particularly over the weekend.
You can walk through the halls at Pirate and hear anything from metal bands, opera singers, and techno DJs, to folk singers, violinists and punk bands. Because of our unique product mix, we attract an incredibly diverse array of artists.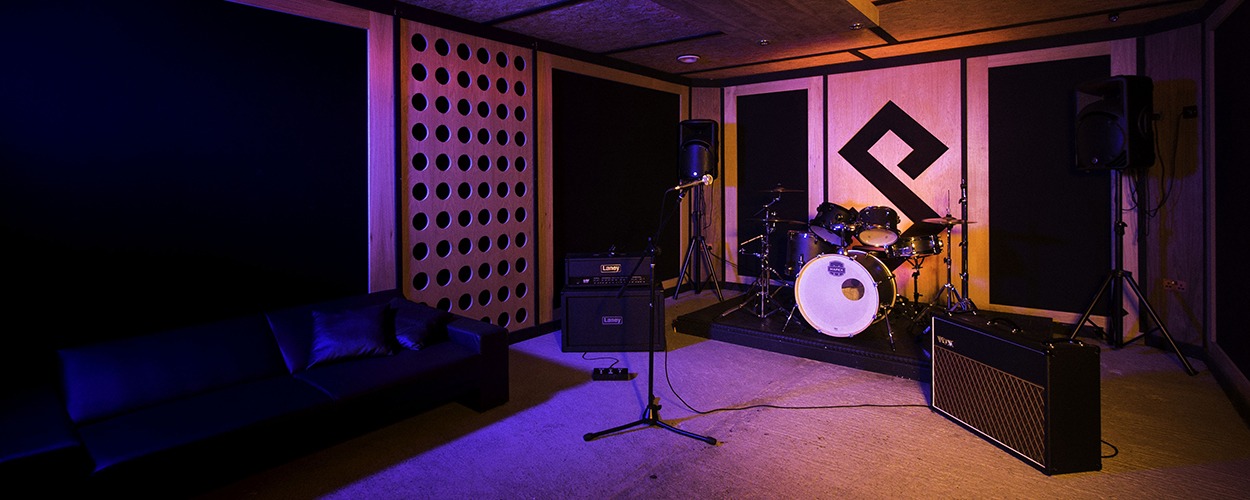 Why is it important for Pirate to link up and collaborate with music startups like Amplify?
We're really interested in working with organisations that are giving artists the tools and opportunities to succeed. Our goal is to be more than just a studio space, and partnering with organisations like Amplify helps us achieve that goal and also supports a business doing genuinely great things for artists.
We know a lot of musicians using Pirate (Studios) need advice and guidance when it comes to how to market and distribute their art. That's where partners like Amplify can step in and provide genuine value and insight to our community.
Pirate Studios prides itself on being an inclusive, safe space for all creatives. What are some of the things Pirate is implementing across all studios to ensure active change takes place?
Probably the most obvious one for us is our price point. Compared to a more traditional studio experience, we offer access to high-quality equipment and a creative space at an affordable hourly rate. This means a lot of artists who otherwise couldn't afford a studio or who don't have the means to create a home setup have the opportunity to use Pirate (Studios).
We get so many older and more established artists saying to us that they wish they'd had a Pirate near them back in the day. That's really great to hear and makes me feel like we're doing something right.
Location is another one that's important to us. We've built studios in a lot of cities that feel underrepresented in the industry. It's been great to see our sites in places like Bradford and Sheffield really thriving.
In what ways is Pirate Studios contributing to the creation of a new music economy?
Put simply, I think by democratising the studio experience, we're giving more artists access to the tools and space they need to create and share their art with the world. We're often one of the first touchpoints for emerging talent and that's a really special position to be in and something we don't take for granted.