Discover Byta: Changing The Game In Secure Music Sharing
In a world where hundreds of thousands of links to songs are exchanged every few minutes, having a safe and secure platform to protect your tracks is vital. However, finding music-specific sharing platforms is rare. This is where Byta comes in.
Byta describes itself as "more than just a music sharing app." It is all about securing the exchange of audio between artists and their teams, protecting metadata, and converting file format on the fly. To learn more about Byta, we talked to Byta founder Marc Brown about this revolutionary music platform and the importance of educating artists about secure music sharing.
We're also partnering with Byta to offer you 1 month free on any paid Byta plan, which you can access by using the code: AMPLIFYBYTA
Quotes were condensed and edited for clarity.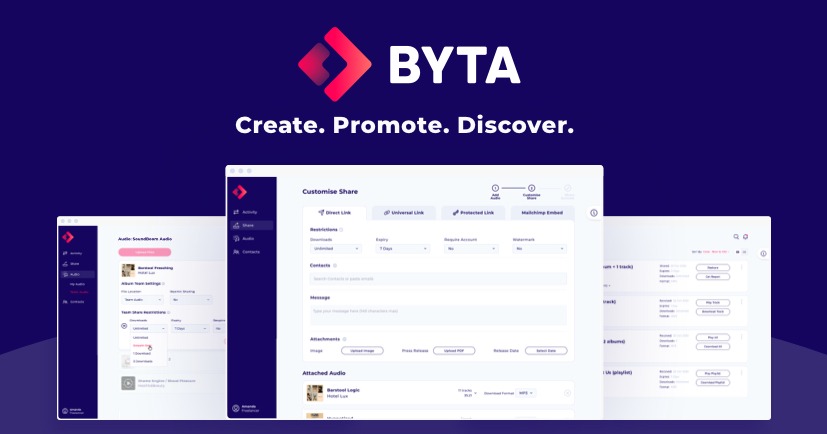 Who is Marc Brown?
Byta's Marc Brown was always interested in music. However, living in small-town Canada meant access to live music and music industry jobs was limited.
"I always had questions about why it is this way. Why doesn't this band come to my town? Because I didn't live in New York, or in London. I lived in smaller places in Canada, like what would be called secondary or tertiary markets. So we get some good bands. But I was always like, why don't we get these bigger bands," he explained.
When Marc went to university on the east coast of Canada, he found a new world that was previously unavailable to him. This enabled him to get involved in the local music industry, so much so that he dropped out of university to focus on music full-time.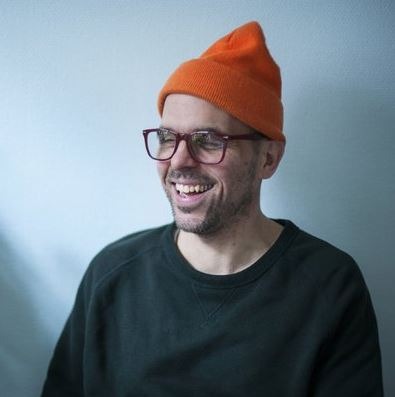 "I just dropped out of university and started volunteering at an independent record label. So I did mail order, like, I went to the post office. People would send letters with money in the inside to buy a record. That's how I started," Marc recalled.
Music led him to work in record distribution, radio, and TV promotion in London. "So you go into a radio station. You say hey, I've got this record. I think you should play it on the radio, and as you know, UK radio is actually quite important."
Things in the industry changed quickly in the 2000s. Instead of actual records, artists and their teams started sending links. It was then that Marc realised there wasn't a music sharing platform solely dedicated to sharing music.
"I'm not sending an Excel file to people. I'm sending audio files, and we're sending streams. No matter where you work in the music ecosystem, if you're in promotion, or if you're you and I say, we were making a record together, you were sitting there, I'm sitting here, we'd be sending links back and forth," Marc said.
"And I just realised that those platforms weren't built for music, because audio files have specific, unique properties. So we built Byta to take advantage of those audio files, unique properties."
How did Byta come about?
Marc's experience in the music industry led him to recognise the gap in the market that eventually led to Byta. Namely, the fact that the file-sharing platforms that were out there are not built for music. Or, as Marc put it, "if they were built for music sharing, they were just terrible, classic, ugly enterprise software that didn't work properly."
Like when he started in music, Marc had a lot of questions that needed answering. "Why is it this way? Why does it have to be this way? Can it be better? Because I'm always thinking, how can something be better?"
These questions led him to Pete and Jen, two music industry professionals with a passion for music. Together, they started building Byta, with barely any money.
"Over time, we iterated and iterated and iterated and went really slow for a long time. And then about a handful of years ago, we got a load of money, some investment. Then it became a move from a side project into a real startup with, you know, people working on it – full-time employees and stuff."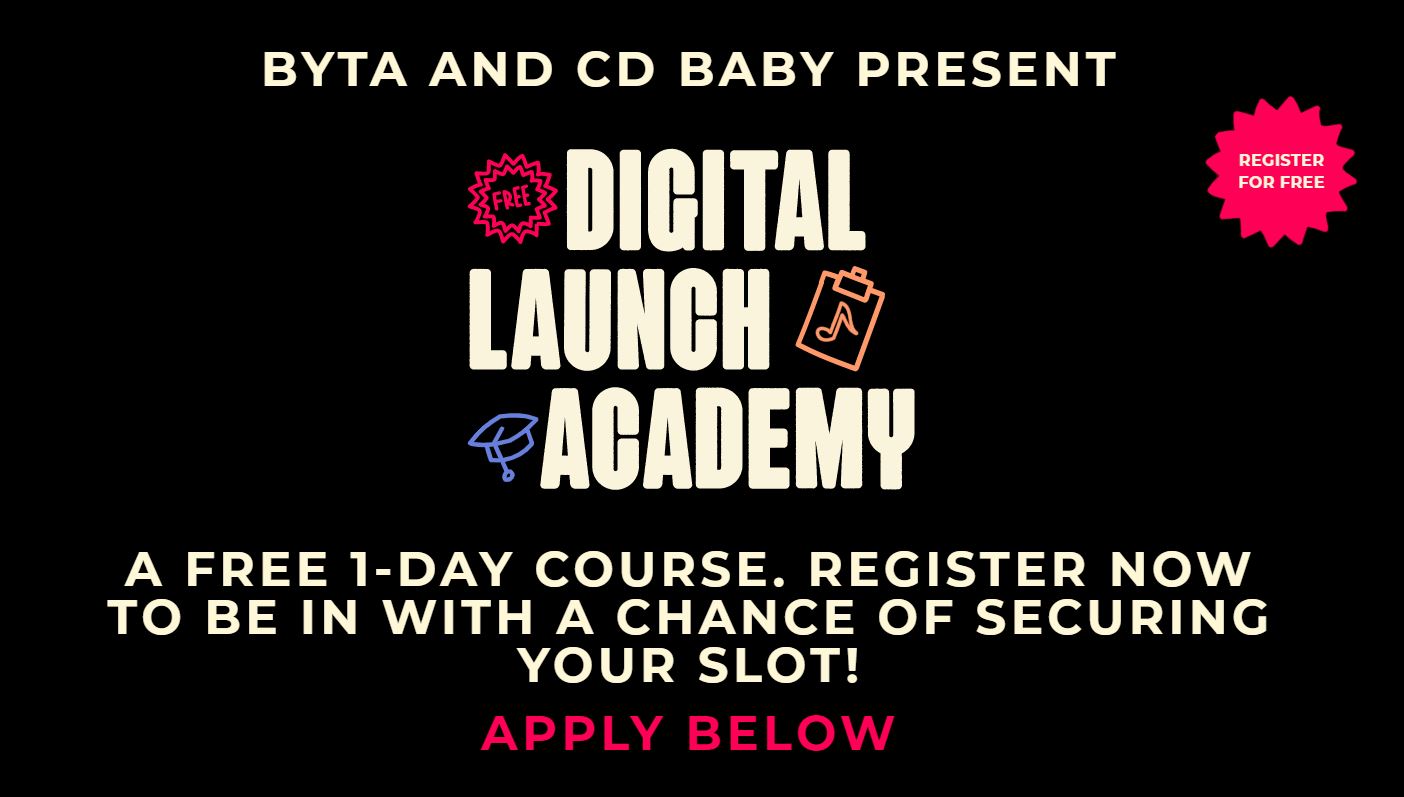 Educating artists via Byta's Digital Launch Academy
In addition to being innovative, Byta is also becoming an educational hub. Its Digital Launch Academy will offer sessions on releasing and launching music. Best of all, unlike many music business sessions, these sessions are free to attend.
"There's a lot of knowledge missing, that even though there are schools for certain things, like you learn about contracts, all that kind of stuff. But there isn't a lot of knowledge around digital audio," said Marc. "Knowledge is very, very, very important to me and to us so that we can help people understand what they need to do themselves. Because not everyone has a big budget right away. Not everybody has a team."
"The Digital Launch Academy is an opportunity for us to work with another company [CD Baby], who deals with a lot of independent artists and newer artists that are just starting to release music for the first time. So we can help them understand what the steps are to do it."
There are tonnes of things to learn about audio files – including audio quality, compressed audio, uncompressed audio and metadata, to name but a few. However, not every artist and creator has the opportunity to learn about all this from legit music professionals. Thankfully, initiatives like Byta's Digital Launch Academy will help independent artists further their careers.
After all, music is an artist's currency. "If other people can't hear that, in advance of release, then the war, they're not going to get those opportunities they're hoping to get," emphasises Marc. "We're teaching artists that they can do it themselves and that there are steps they can take to get their music to people, both within the music ecosystem and the world."