DailyPlaylists: Easy Spotify Playlist Pitching For All Artists
With millions of listeners just a click away, playlists have enabled artists from all four corners of the world to be discovered. Landing a lucrative editorial playlist spot is every artist's dream. However, if you're an independent artist with a growing fan base, landing curatorial playlist spots can serve as a highway to growing your fan base and getting noticed by the bigwigs. DailyPlaylists will help you do exactly that.
DailyPlaylists has helped over 260,000 artists submit their music to curators, and has successfully placed over 2,900,000 tracks since the company launched in 2018. Artists receive 25 free submissions a week and can submit to more than 3,200 active curators on the platform with over 18,000 playlists. We caught up with Harry Sotnick from DailyPlaylists to learn more about the company and how AmplifyLink Pro users can benefit from the team's brilliant, artist-first service.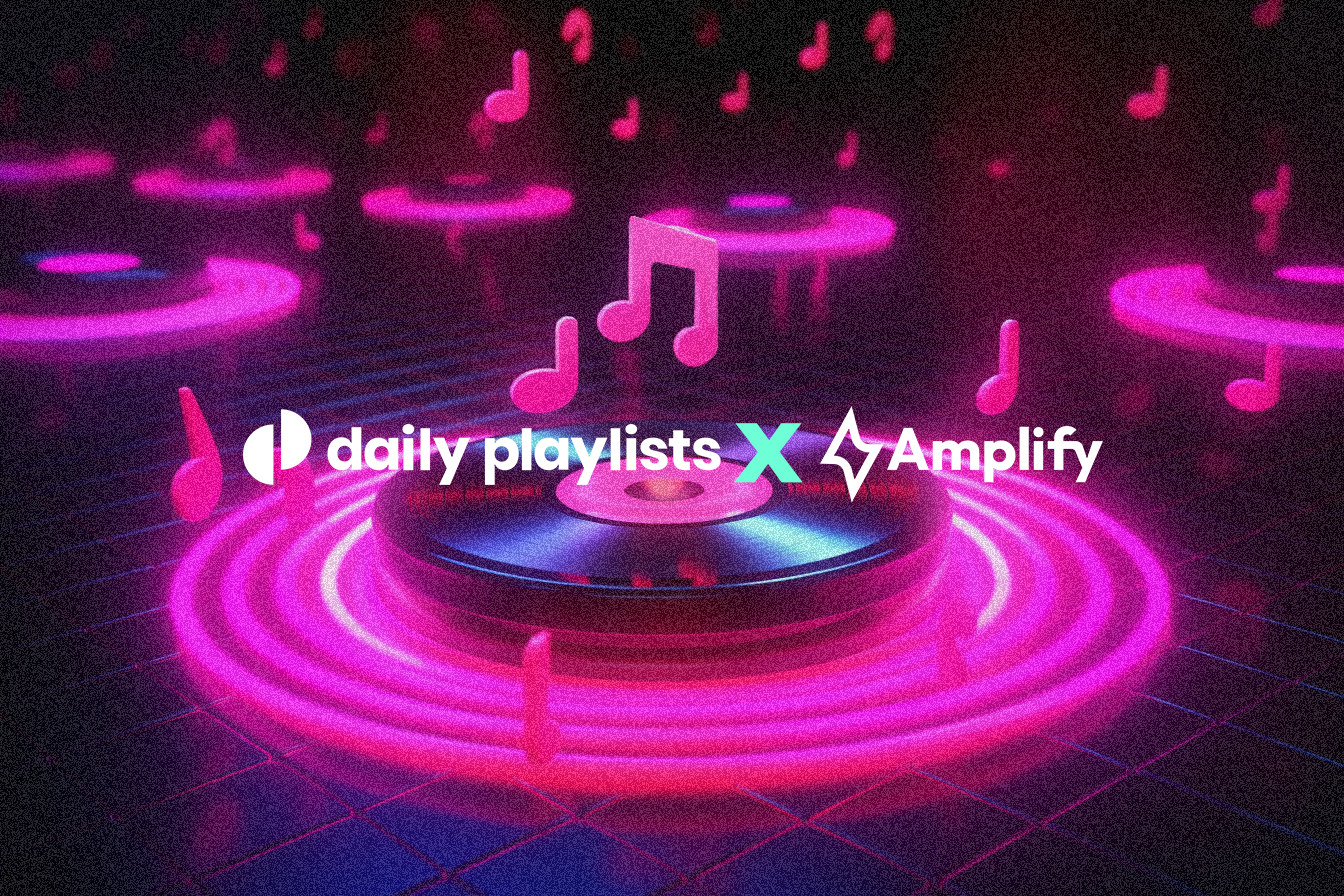 What is your role at DailyPlaylists?
My role at DailyPlaylists is the general management of the platform, with a strong focus on product. I work a lot on strategy and execution across our different departments.
How would you describe DailyPlaylists to someone unfamiliar with your platform?
DailyPlaylists is a platform that serves both artists and curators, providing tools to market music and monetise playlists.
On the one hand, we provide artists with the opportunity to submit to high-quality playlist curators and playlists – starting with a completely free tier to help budgets of all sizes. On the other hand, we're building a platform that allows curators to monetise and grow their brand by creating curation software and intelligence.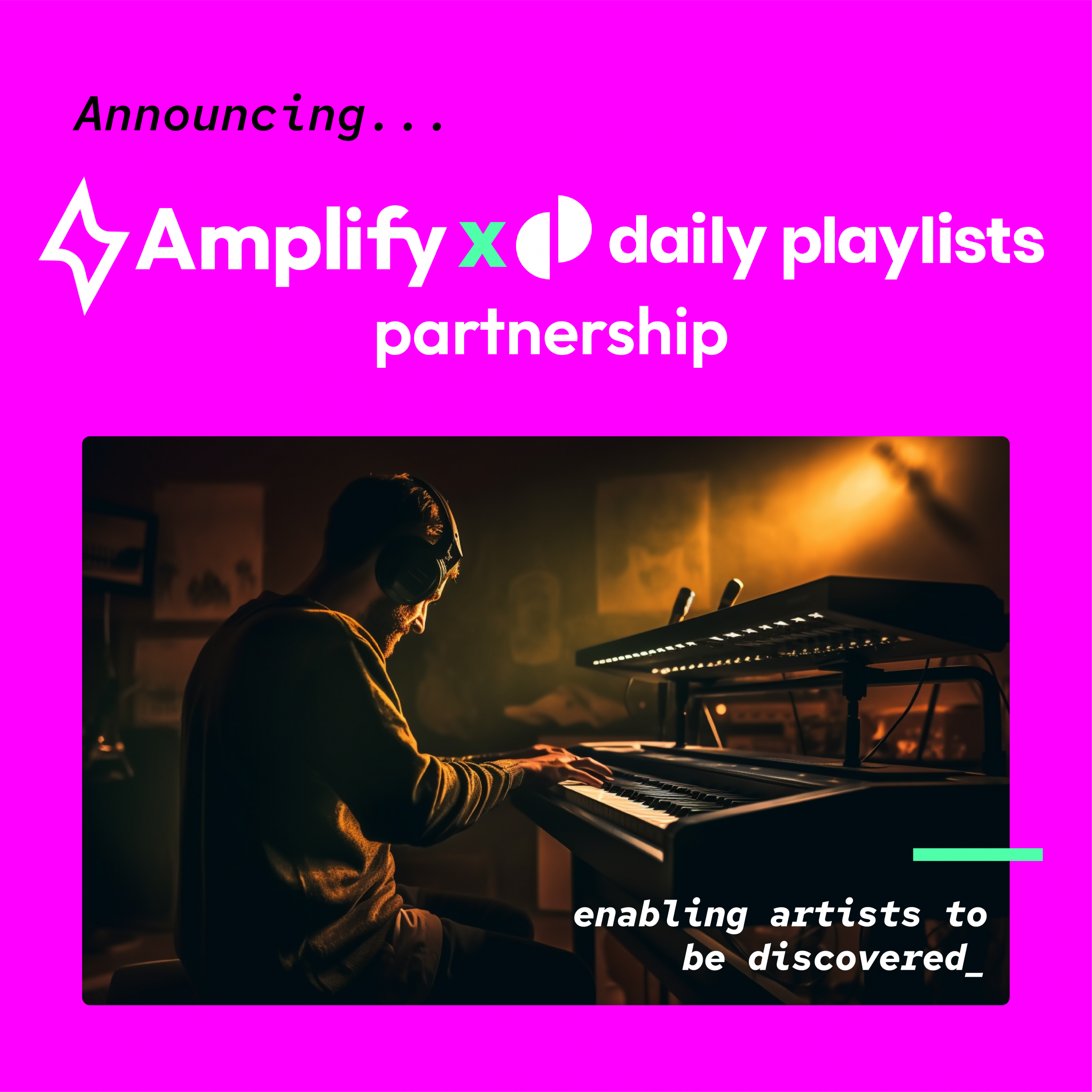 How did DailyPlaylists come about?
DailyPlaylists was born out of a need to simplify the submission process for both artists and Spotify playlisters.
Back in the day, submissions to playlists were sent via emails, meaning artists had to really hunt down the curators' information to even have the chance of being considered for placement. For curators, reviewing submissions was a really laborious job – having to keep track of placements, manually adding and removing songs while receiving hundreds of emails a day!
We automated the whole process for both sides – to ensure curators get the right submissions and artists the promotion they are looking for.
Spotify playlists are obviously key to increasing artists' streams and amping up the algorithm.

In what way is DailyPlaylists supporting independent artists who might not have the backing of a label and direct access to the Spotify editorial team?
While a lot of other platforms focus on monetising the submission process right away, we understand that new artists are still learning how to manage the complex field of marketing. We are the only ones offering a free tier, where they can submit for free and learn the process, and – even if they don't have a budget – submit to 18,000 playlists! Also other features like our "contest tool" are free of charge and can be used to activate their fan base during their campaigns.
We champion curators who really care about the curation process and are usually overseen by the Industry. We believe by putting the extra effort into building a curator community that wants to curate properly, grow their brand, and provide genuine value, it will improve the results of campaigns for independent artists.
How does DailyPlaylists ensure that the playlists are curated by legit playlist curators?
We have many different control methods which we put in place for curators. Tools such as Chartmetric and Isitagoodplaylist are amazing for giving clear indicators of the legitimacy of curators and their lists.
We also source streaming data from these curators when onboarding, meaning that we can benchmark engagement rates vs data we see, such as follower growth over time, the number of 'appeared on' sections a playlist contributes to, and the general curation method of the curator. We have a sophisticated and automated process to ensure curators' legitimacy.
In your opinion, are influencers and playlist curators the new music tastemakers?
I believe that playlist curators, music curators, and in general, music influencers have become a new breed of tastemaker, especially over the past decade. While the traditional tastemakers still hold a very important role in breaking artists, you now have modern curators having an even bigger impact on careers – taking the example of channels such as ColorsxStudios, Cercle, Boiler Room, Majestic Casual, and even Anthony Fantano.
The potential that playlisting brings is shown by the rise of curators/tastemakers who quickly adapted their business models to include playlisting or who used it to kick-start their ventures – looking at the likes of Spinnin Records, SOAVE, Strange Fruits, Chilledcow, and whole host of others.
Having multiple platforms to showcase music curation, across different content types, with access to a worldwide audience has definitely opened the door to a new type of tastemaker!
Why is it important for DailyPlaylists to link up and collaborate with other forward-thinking startups like Amplify?
For us, it's extremely important that we only partner with companies that will provide genuine value to DailyPlaylists and the independent artist community. We have known Amplify for a while, and we believe in their values and mission. The process of marketing, whether you're an artist or a budding curation brand, will benefit from the toolset that Amplify provides. We're always looking for innovative products to partner with, who share our ethos of providing value and helping grow careers.
How is DailyPlaylists contributing to creating a new music economy?
We're contributing to creating a new music economy by dedicating time to both curators and artists. While most tools focus on artists, we believe curators will be vital for a healthy music ecosystem. Therefore, we plan to build more tools for both communities.
We encourage individuals to explore more diverse genres, artists, and cultures. As advocates of human curation, we power playlist curators, brands, and playlists that enable music and cultural discovery.
By helping build curation profiles and brands across different platforms, we're aiming to have more reliable ways for artists to get in front of the specific audiences they need to connect with! In short, having better and more defined audiences to connect with will hopefully allow artists of all sizes to find fans much easier than it is today!