Behind The Scenes With…Creatrx
Hailing from Atlanta and now based in Mexico City, Amplify Into The Metaverse finalist Creatrx takes inspiration and fuses Freaknik, prayers, chants, natural sounds, and negro spirituals to create a new musical genre dubbed ratchet spirituals. They are also a member of the band "Gang Box" and currently establishing the WAVMAKERS podcast – an archive, toolkit, and community resource that highlights Black, Latinx, queer, and trans underground artists to help navigate their art, careers, and life. As a Black, queer, artist, they make music as a form of reverence to the Black, queer body.
We caught up with Creatrx to get to know them a little better and learn more about the artistic journey that inspired their competition entry "Baptism."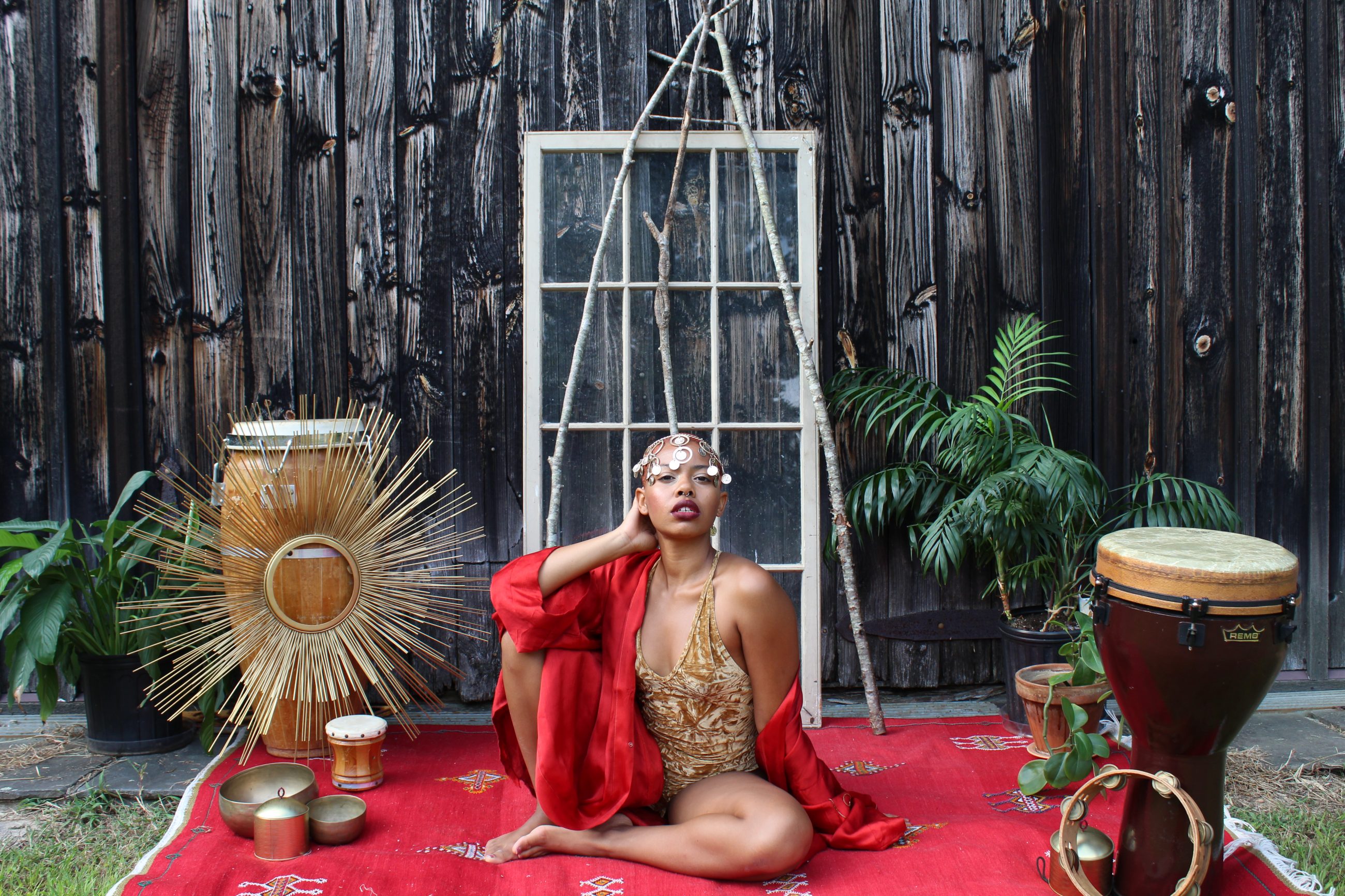 What are some of your earliest musical memories?
One of my earliest music memories is attending band class in elementary school and wanting to learn percussion. However, the band teacher only let boys play drums, so I was stuck with the clarinet.
I was terrible and would just pretend to play by moving my fingers around, even during performances. It was a mess. Needless to say, I stopped playing. But it's okay, because I began learning how to play during the last year or so!
I also started writing music in elementary school with my best friend. We would record ourselves on a cassette and listen back to our little homemade record. By the time I went to middle school, I had a whole songbook.
Who inspires you?
Black, women, femmes, and queer people. There is such magic that exudes from us. We are my muse. Also, animals, spirits, and ancestors. I also inspire myself, I am my own muse.
Who is your dream collaborator?
Outkast.
Highlight of your career so far?
Towards the end of last year, I dropped a video for "Sunday". I am heavily involved in all of my music videos, coming up with concepts, producing, and sometimes editing. "Sunday" had the biggest creative team to date, and as the producer, it challenged me for sure. But I learned so much, got to work with amazing people, and am very proud of the world we built together.
What else should we listen to from your local scene?
Rocky Snyda, Chispa, Synead, Jordan Carter, Saso.
If you had to change one thing about the music industry, what would it be?
Honestly, where does one even begin? (Lol) To talk about what's wrong with the music industry is to talk about our challenges in society. The music industry is a microcosm of our societal issues.
If I were to boil it down to one thing, I'd say capitalism. When money is the bottom line and more important than the art, everyone, and the art, suffers.
Any projects in the pipeline that you'd like to share with us?
I am starting a radio show! During quarantine I produced .WAVMAKERS, a podcast that focuses on Black and Latinx women, queer, and trans independent music artists. The radio show will build on this. I'm excited because the podcast was virtual due to COVID, so I look forward to sharing space with folks and talking shit in person. Until then, get into these podcast episodes.