Behind The Scenes With…Maïcee
The Paris-based artist Maïcee is an author, composer, and performer who grew up listening to music and learning English by singing her favourite songs. She began writing her first songs in high school, after which she took the time to experiment musically and add her own artistic flavour.
Now equipped with skills and a unique artistic vision, she is now a bonafide grime, D'n'B, and electronic artist. Recently, she had the amazing opportunity to perform on the main stage of Imaginarium Festival in France.
We caught up with Amplify Into The Metaverse Competition Maïcee to learn more about her musical journey and her upcoming project.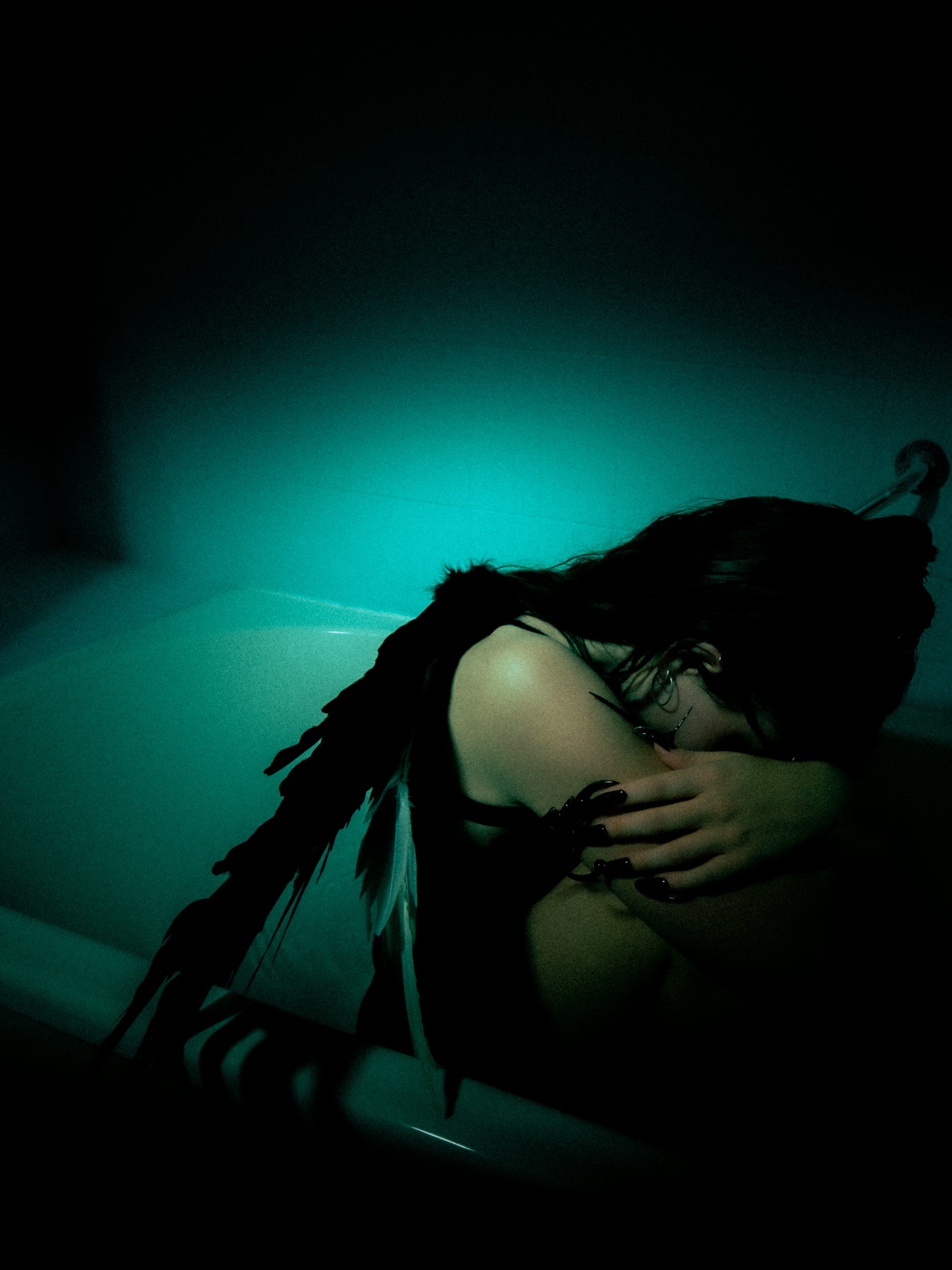 What are some of your earliest musical memories?
I literally grew up singing from what my family says. I remember growing up listening to music, dancing to music, reading the lyrics in the CDs' leaflets, and trying to reproduce the notes and pronunciations. Music has always had an extremely important place in my life.
Who inspires you?
I am inspired by a lot of things: the emotions I'm going through, the people that surround me, other music artists, fashion, cinema, creators in general, women, but also by the places I visit and imagine, the sun and nature. I'm inspired by everything that I love but here are a few artists that inspire me: Rosalía, Shygirl, Koché, Mugler, Tyler The Creator…
Who is your dream collaborator?
This one is tough. It would take me years if I only had to pick one. I cannot choose right now, but I'd say that it would have to be someone who understands and challenges me, pushes me further, and makes me experiment with new sounds and innovative techniques.
Highlight of your career so far?
Wow, it's difficult to choose. I guess one highlight would definitely be last June, when, due to a storm, I kind of randomly ended up performing in front of six thousand people on the main stage of the Imaginarium Festival (France), instead of a smaller emerging artist stage that was blown away by the storm. It was not predicted, I had no time for sound checks or to get to know the stage. And still, it was one of the biggest challenges and the best show I've had so far. The energy was incredible.
Who else should we listen to from your local scene?
I'm based in Paris, and the scene is so talented and diverse you could really find everything depending on your tastes: Lala &ce, MadeInParis, Jäde, Nelick, Vacra, Holybrune, BabySolo33…
If you had to change one thing about the music industry, what would it be?
Again, this is a tough one, because a lot could be changed in this industry. I'd say maybe the lack of guidance and transparency on contracts. It is a complex industry with many actors around artists, countless complex legal stuff. Emerging artists are not guided enough and are too often taken advantage of.
Any projects in the pipeline that you'd like to share with us?
I'll be releasing my first EP in the following weeks. I am beyond excited and worked super hard on it with really talented collaborators. Thanks to my fantastic supporters, I successfully ran a crowdfunding campaign to finish this project and press my first vinyls. I can't wait to share this project!