5 Impressive Web3 Music Streaming Services That Are Changing The Game
It's no secret that the large majority of artists rely on gigs and tours to make ends meet. Centralized web2 platforms take up to 80 percent of streaming revenue, with labels and artist management taking the rest. This leaves the artist with little money from streaming in their bank account. This is where web3 music streaming services come in. Many emerging web3 music streaming services differ from their predecessors by being decentralized and giving the artist power back.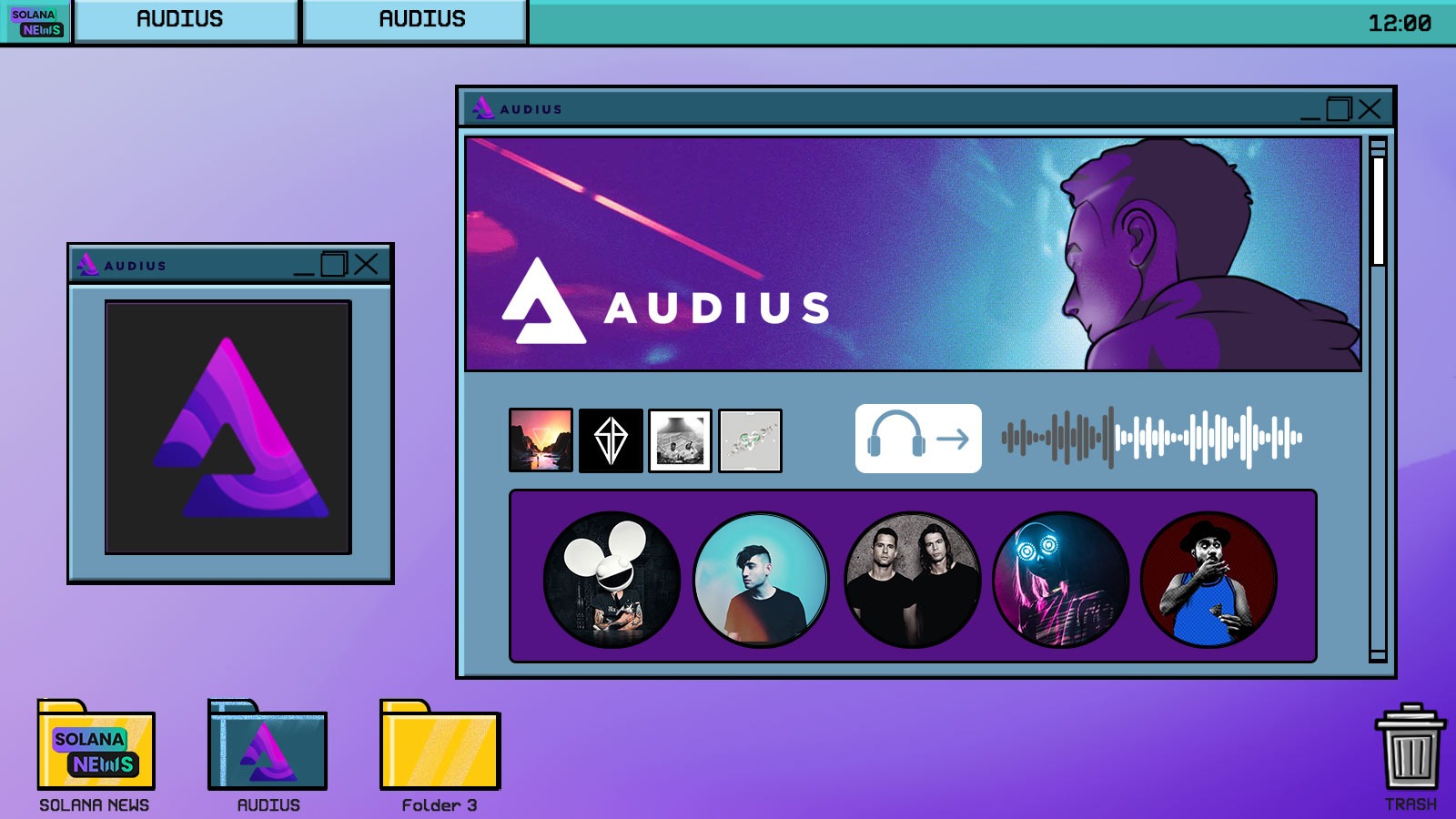 Check out these 5 web3 music streaming services
Audius
Founded in 2018, Audius is a blockchain-powered, web3 music streaming service that wants to put the power back into the hands of artists. Artists can upload tunes directly to Audius and use the platform to connect with fans. It was originally built on the Ethereum sidechain POA Network, before being moved to the Solana blockchain.
Unlike most web2 streaming services, Audius doesn't take a cut. Rather, artists can upload their songs for free and benefit from Audius' token economy to generate an income. What's more, developers can build their own apps on top of Audius and gain access to thousands of tracks thanks to Audius.
$AUDIO, artist tokens, as well as stable coins drive Audius' token economy. The platform also rewards artists in $AUDIO for their popularity on Audius, and also has a chart system that rewards top artists. Overall, Audius is the perfect entry point for artists who want to test web3 music streaming services.
Emanate is a blockchain-powered web3 music platform that offers musicians a new way to share and monetize their work. It is a decentralized music streaming service built on the Ethereum blockchain.
Emanate aims to create an environment in which artists can be compensated for their work and listeners can enjoy high-quality sound. According to the platform, it offers something different from the "low-quality, high-bitrate, low-creativity" productions on web2 music streaming services.
This web3 music streaming service uses the $EMT token to pay artists. Musicians can either upload the music to Emanate themselves or use Emanate Distro to upload their songs to the platform as well as web2 streaming services.
Tamago is a self-described "Bittorrent meets Soundcloud for the next generation of artistic accountability" web3 music streaming service. It aims to open a direct-to-artist revenue channel that is made possible by a mix of NFT and web3 technology.
The web3 music streaming service leaves curation in the hands of artists and fans. Therefore, it encourages fan-led playlists, zero ads, peer-to-peer engagement, and dedicated, artist-first liquidity pools. Due to this ethos, web2 streaming service elements such as editorial playlists are non-existent. According to the platform, "artists [will] always retain ownership of their music, and users retain their data and privacy."
OPUS is a web3 music streaming service built on the Ethereum blockchain. By using smart contracts, the platform enables fans to listen to music and artists to get fair compensation. According to OPUS' white paper, "it leverages blockchain technology to guarantee fair compensation for artists, transparent and reliable payment rules; and extensive music content stored by the community."
OPUS gives 90% of the money to the artists themselves. As OPUS operates on the Ethereum blockchain, there is no central system. This reduces operational costs and leads artists to receive most of the revenue generated. Fans also have the opportunity to make money through the platform. They can do this by creating playlists that help disseminate music through the platform.
The web3 music streaming platform BitSong is dedicated to artists, fans and advertisers. Its payment model is based on ads. Artists upload songs and the platform attaches ads to them. Every time a fan listens to a song and an ad, the artist and the fan earn up to 90% of the revenue invested by the advertiser.
Fans can also donate money to their favourite independent artist using BitSong's native token, $BTSG, and use the token to buy songs. According to the platform, its main aim is to "simplify the bureaucracy as much as possible in order to offer artists a meritocratic, transparent, fast and intermediary-free earning model and users a new way to listen to music and be rewarded."