10 Music Tech Thought Leaders You Should Be Following
It is safe to say that music tech is a constantly changing field. Therefore, following music industry thought leaders who know a thing or two about music tech is always a good idea. If you don't know where to start, fear not! Here are 10 web3 music industry and music tech thought leaders that offer a lot of useful content on their socials.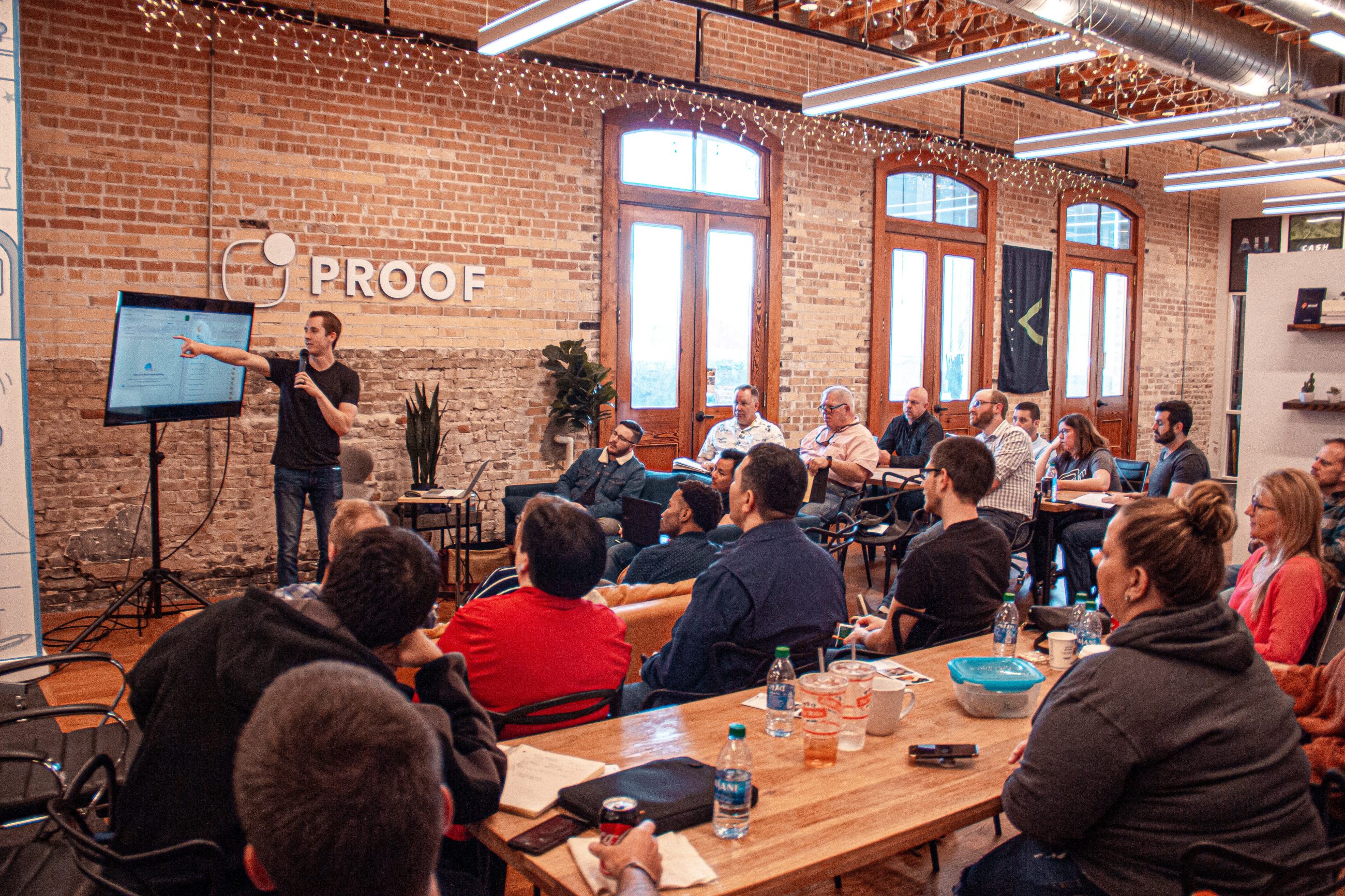 Bas Grasmeyer
Bas Grasmeyer is a digital strategist and founder of MUSIC x TECH x FUTURE, a consulting agency and a weekly newsletter focusing on music technology and business. Bas is also the current Community Platform Lead at COLORS. In addition, Bas has written for prestigious publications such as Techdirt, Water & Music, Hypebot and i-D. Through MUSIC x TECH x FUTURE, Bas offers a wealth of knowledge to music professionals interested in learning more about web3.
Matthew Chaim
Matthew Chaim is a musician from Montreal, Canada. After getting interested in NFTs and music DAOs in 2020, he created a Discord server in 2021, called Songcamp, which soon caught on. Songcamp is essentially a community of musicians, artists, and strategists interested in the intersection of music and web3. It is a web3 "laboratory" that runs camps – which are projects centred around music and co-creation.
Cherie Hu
Cherie Hu is the founder and publisher of Water and Music – a paid newsletter and research DAO on a mission to empower the music industry. She is an award-winning writer who specialises in analysing, tracking and critiquing innovation in the global music business. In addition to running a community of 1,500 plus paying members, Cherie is also an Adjunct Professor at New York University. Here, she teaches undergraduate topics courses on music and gaming.
Latashá Alcindor
Latashá is a multi-dimensional artist and entrepreneur who is quickly becoming a web3 music industry thought leader. After minting her first token, Latashá got hooked on web3. She is now head of community programming at Zora, one of the highest-paid unsigned artists in web3, and is involved in several DAOs focusing on music, art, and feminism.
Elijah
In addition to being an artist, writer, DJ, manager, curator and builder, Elijah is known for posting "daily thoughts" about the music industry on social media. In fact, Elijah has been a major catalyst for many conversations about the future of the music industry, music tech and web3. In addition to offering valuable advice on the net, Elijah is known for pioneering the label Butterz and promoting the UK's NextGen fund.
Dan Runcie
Dan Runcie is the founder of Trapital, a media company that covers hip-hop business and strategy. Trapital assesses the deals, companies, and artists that shape the culture. On Twitter and via the Trapital podcast, Dan offers interesting takes on the future of the industry and music tech. With 15,000 plus readers, it's safe to say Dan Runcie's Trapital empire is growing – and fast.
TOKiMONSTA
TOKiMONSTA, or Jennifer Lee, is a producer and DJ based in L.A. In addition to her music work, Jennifer is a proponent of music and tech. In 2017, she partnered with TheWaveVR for a VR experience of her 2017 album Neon Rouge. Additionally, Jennifer recently co-founded the web3 music protocol sona, and dropped "Loved By U" as an NFT on sound.xyz. In an interview with MusicTech, Jennifer said: "Things are gonna change whether you want them to or not. Whether you don't like crypto or you don't like NFTs, they are still here. It's just a tool that needs to be used appropriately. The technology is pretty incredible and there's so many different ways it can be used."
Cooper Turley
Cooper Turley has worked on some of the largest web3 projects in the ecosystem. He's a venture partner at Variant Fund, the founder of the newsletter This Week In Music NFTs, an advisor for the blockchain streaming service Audius and the DAO incubator Seed Club, and an ex-co-leader of Friends With Benefits DAO. He is also an investor in several web3 music projects and a thought leader in the web3 music industry.
Mat Dryhurst and Holly Herndon
Mat Dryhurst and Holly Herndon are the founders and hosts of the Interdependence podcast – which covers people, projects and technologies shaping the 21st century. They are also founders of Channel DAO, which helps empower creators. Together they released the albums "Proto" and "Platform" to international critical acclaim. It is therefore safe to say that in addition to being artists, Mat and Holly are very involved in the intersection of music, technology and web3.