AmplifyYou Newsletter #082: Crowdfunding For Musicians, Rihanna Extends The Legacy Of Legendary Black Women & More
Welcome back to the 82nd edition of the AmplifyYou community newsletter. Hope you had an amazing weekend!
Firstly, a big thank you to everyone who replied to last week's email with your feedback – it was really valuable. For those that missed it, we wanted to give you another chance to let us know what you think, so we have decided to let the conversation continue this week.
As you know, we are constantly improving our tools and services at Amplify. In fact, we are currently building some new tools which will launch in the coming months. We are really hyped to show you what we have been working on.
When building new tools and creating new services, we try to work with data whilst taking on board as much feedback as possible from our community. With that in mind, we wanted to ask you the following questions:
1) What is the biggest problem you face when marketing music?
2) What do you wish was different about the way the music industry works?
3) What tool or service should Amplify build to make your life easier?
4) Do you have any ideas for improvements to AmplifyLink's current toolset?
We really appreciate your feedback and look forward to hearing your thoughts. Simply reply to this email with your answers. Also, we are going to surprise our favourite three replies with a special prize too 😉
Until next week,
Sam (@SamLOUDD)
Amplify CMO and Co-founder
---
AmplifyYou Newsletter: Highlights
Do you want actionable advice on how to market your music, alongside insightful breakdowns of the latest developments in Web3 and the music industry?
Then, check out the AmplifyYou editorial site or follow us on Twitter and Instagram. We promise to pack as much value as possible into every post. Here are some useful AmplifyYou articles to get you started.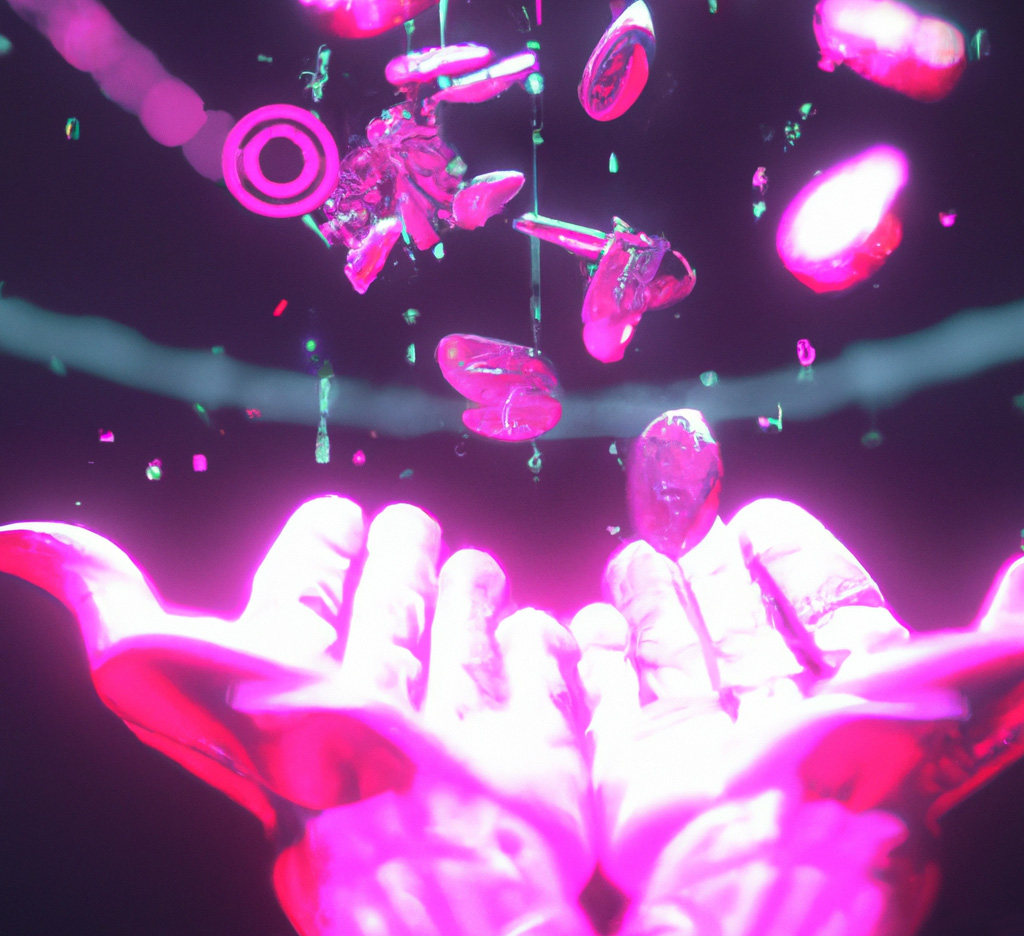 Crowdfunding for Musicians: Do's & Don'ts For A Successful Campaign
Let's face it – one of the biggest challenges for independent musicians is money to finance their music. If you're not signed to a label or lucky enough to have a stash of money, it can be incredibly difficult to fund a well-curated release campaign without the necessary funds. Fortunately, crowdfunding, for musicians, has enabled independent artists to appeal to their fans, build excitement around their projects, and launch their music campaign successfully. So if you want to launch your own campaign, this one's for you.

Find out more>>>
---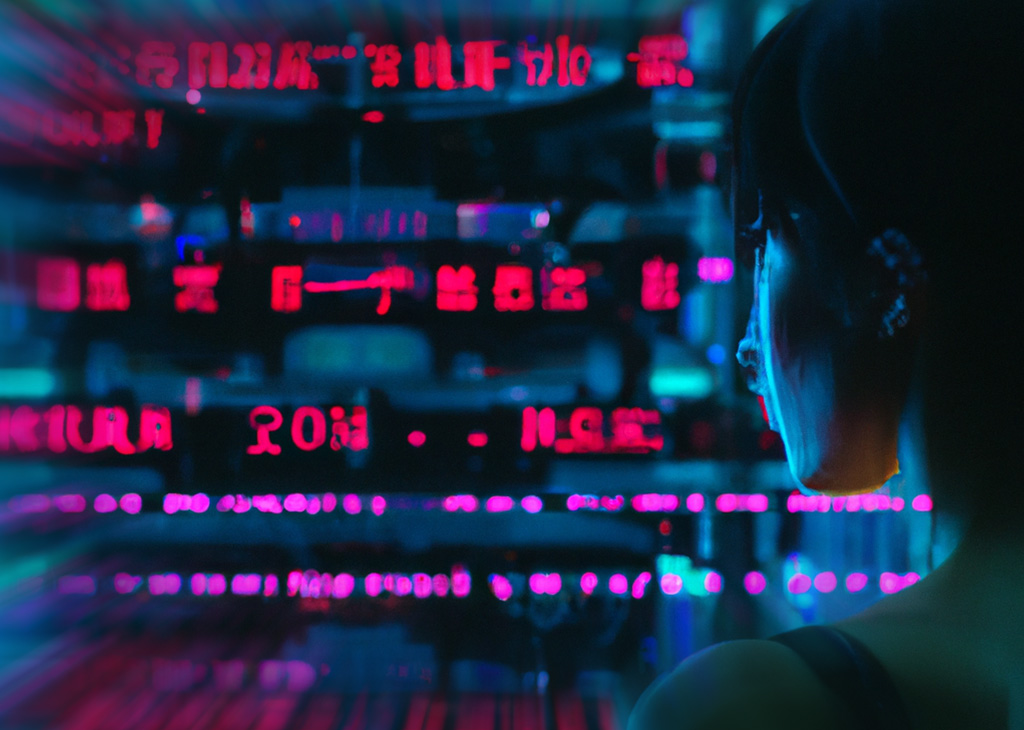 Web3 Technologies & The Potential For A More Secure Music Industry
The music industry is fraught with lengthy processes, bureaucracy, and data breaches. Thankfully, Web3 is here to give the industry a new lease of life. Web3 technologies have already proven revolutionary for artists and the industry at large when it comes to amplifying careers and creating new revenue streams. They are now poised to have a significant impact on the cyber security of the music industry.
---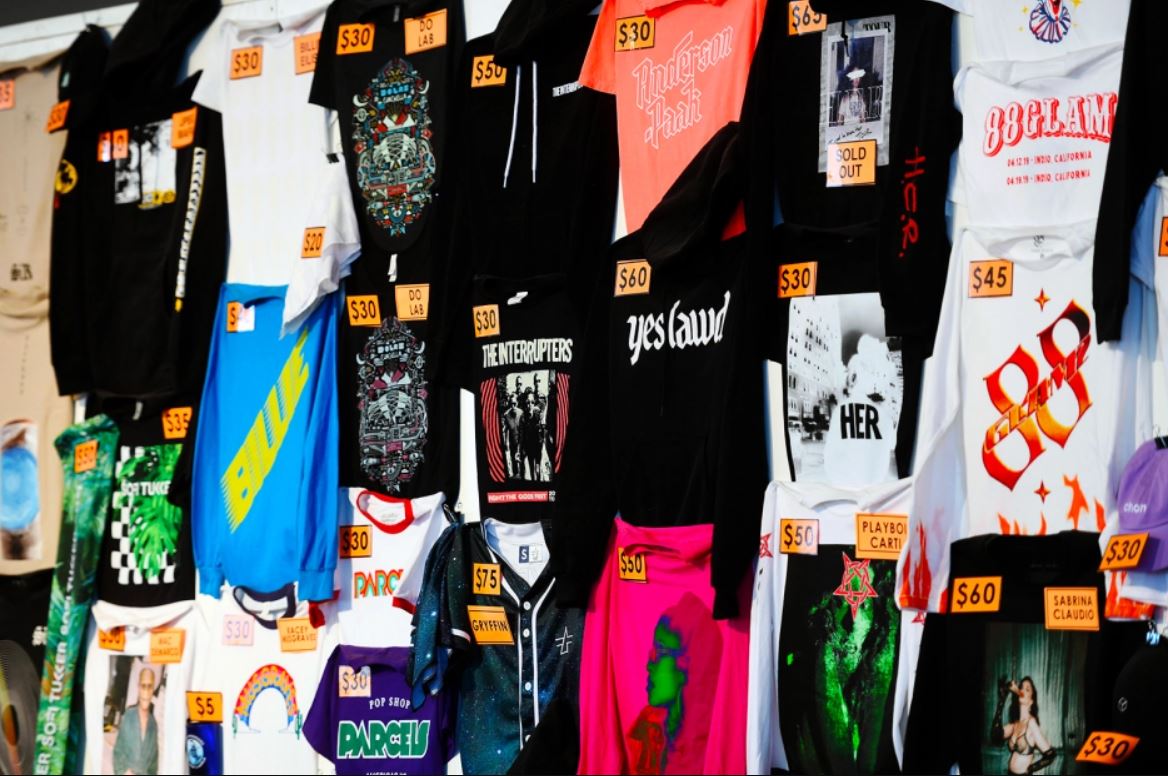 Spotify Fan Study: What it tells us about MERCH
In today's music landscape, merch sales matter.
The COVID-19 pandemic has continued to emphasise how important merchandise is for artists. It also emphasised an urgent need for artists to set up online merch stores that enable them to make money and sustain a career without relying on touring.
Spotify's Fan Study revealed how integrating merch into an artist's marketing strategy can be a clever way of boosting and sustaining an artist's brand, even during the toughest of times.
---
This Week In The Music Industry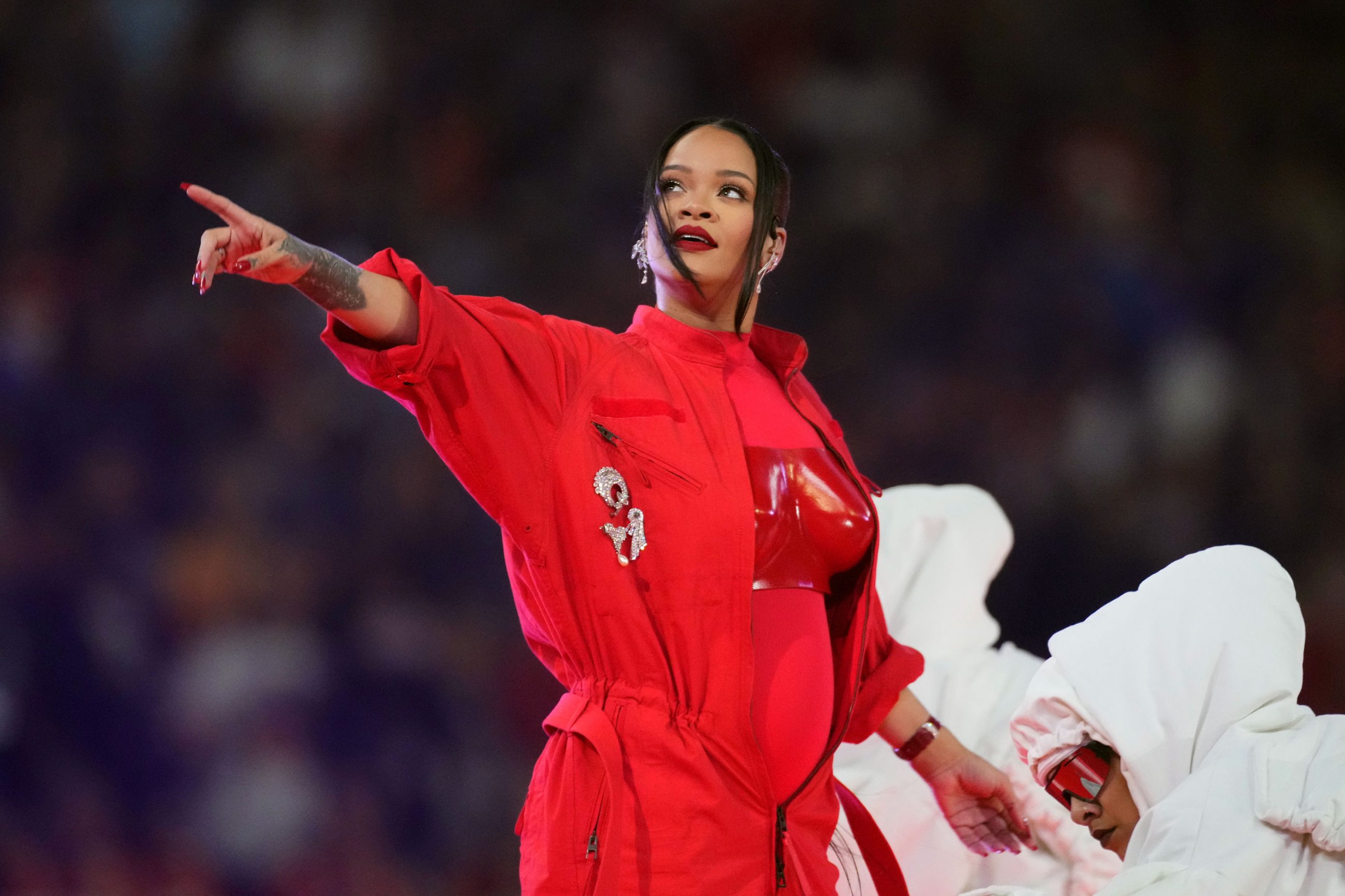 Rihanna Extends The Legacy Of Legendary Black Women Super Bowl Halftime Performers
Rihanna becomes the latest Black woman musician to perform on the world's biggest stage. As anticipated, she delivered a spectacular halftime performance at Super Bowl LVII. The nine-time Grammy Award winner sang a dozen of her biggest hits, including Umbrella, Pour it Up, Rude Boy, Diamonds, and Work.
Rihanna is now part of an elite sorority that includes Patti LaBelle, Diana Ross, Janet Jackson, Beyoncé, Missy Elliott, Mary J. Blige, and other Black women entertainers who've either headlined or been prominently featured on prior Super Bowl stages. In 1972, Ella Fitzgerald became the first. Why is this important? Because Rihanna and other Black women work in an industry that is dominated by white executives and by men (few of whom are Black). This is one of the most persistent and pervasive problems in the music business."
[Source:
Forbes
]
💡 Love it or hate it, Rihanna's Superbowl performance was another step in the right direction in terms of diversity and representation at the highest echelons of the music industry.
Spotify Launches AI-Powered 'DJ' Feature Using OpenAI Technology
"Spotify has put a robot DJ into its app — a computerized song-spinner with a "stunningly realistic" voice that queues up music based on your musical tastes and listening history.
The beta version of DJ is rolling out in English starting Wednesday for Spotify Premium users in the U.S. and Canada.
Spotify, of course, already has numerous personalized-listening features built into the service, including with its Daily Mix and Discovery Weekly auto-generated playlists.
What's different about DJ is that it combines Spotify's personalization technology with generative AI through the use of technology from OpenAI (the company behind ChatGPT chatbot).
Spotify says it put the AI tech in the hands of its music editors "to provide you with insightful facts about the music, artists or genres you're listening to," according to the company.
[Source:
Variety
]
💡 AI is indeed 2023's hot topic. Spotify's incorporation of an AI-powered DJ continues the current trend of AI incorporation into the apps that we use on a daily basis.
---
Tech + Web3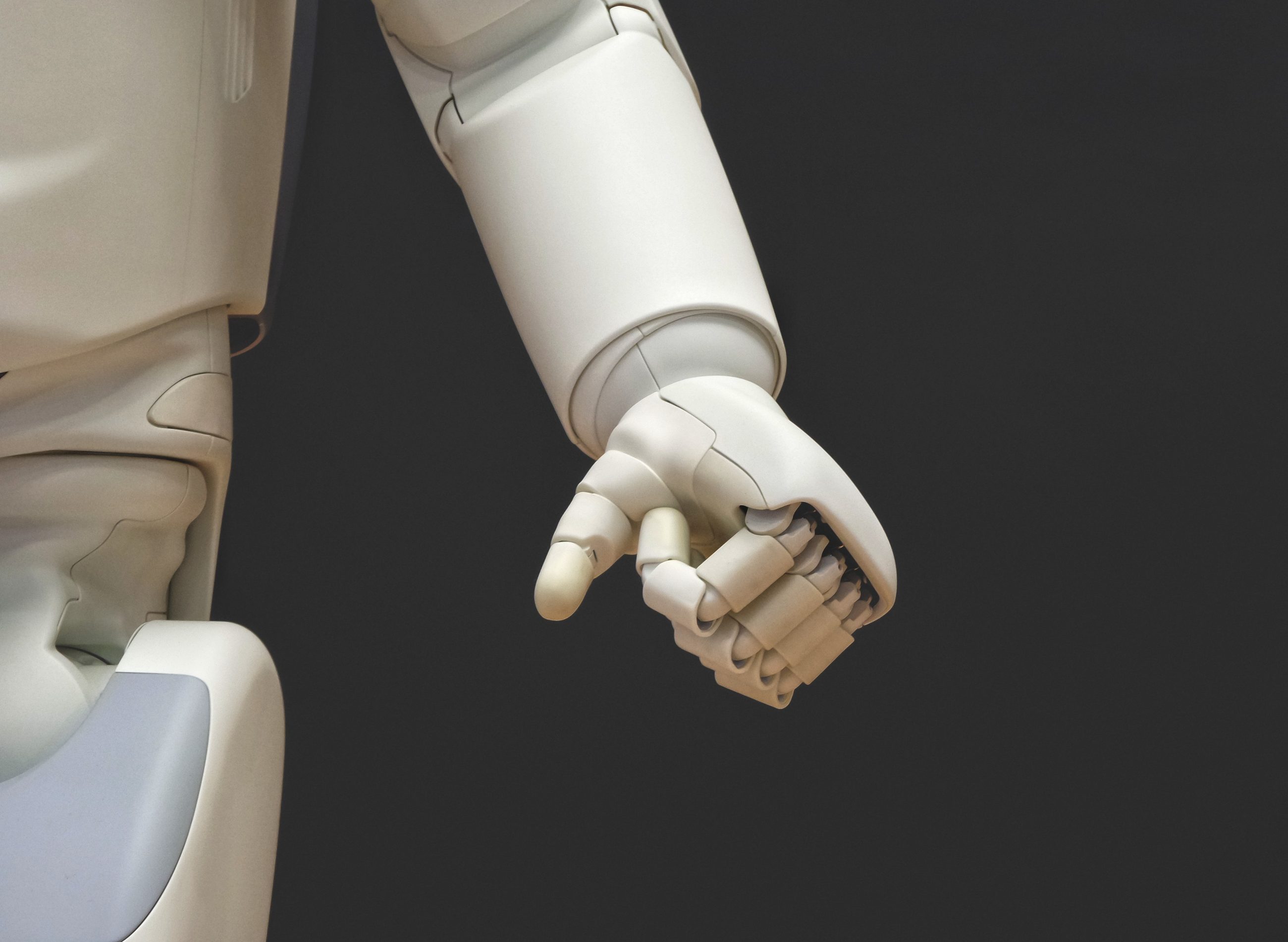 What does artificial intelligence have to do with the future of the metaverse?
What Does Generative AI Mean For Your Brand And What Does It Have To Do With The Future Of The Metaverse?
"ChatGPT, Midjourney, Lensa AI, and deep fakes – Generative AI is transforming our content landscape. It's prompting questions like what is art? How do AI copyrights work? Is it ethical to use generative AI for my job? Is Generative AI a fad or a useful tool for brands?Like many technologies, Generative AI is years in the making. Like how the iPhone revolutionized the consumer experience in 2006, OpenAI with it is user-friendly interfaces and APIs, will revolutionize consumer behavior in 2023 and beyond."
[Source:
Forbes
]
NFTs are down, but they're not dead
"The market for NFTs has gotten smaller. But it hasn't died.
Why it matters: Despite the societal and media urge to eulogize the fall of any once-big thing, more than $480 million worth of NFTs exchanged hands in the past 30 days. Perhaps more importantly, the market is changing in a fundamental way.
The big picture: From the beginning of the NFT (lesser known as "non-fungible tokens") boom in early 2021, the issue that's held the marketplace back has been liquidity.
It's hard to truly know an asset's "value" when a person can't sell it quickly when they want to.
Lately one marketplace, Blur, has been trying to change that, catering to people making a living day trading NFTs."
[Source:
Axios
]
---
Creator News
Microsoft brings its Bing AI chatbot to mobile apps and Skype
"Since it started opening up its generative AI-powered chatbot in Bing earlier this month, Microsoft has granted more than a million people access to a preview of the tool, while millions more are on the waitlist. Until now, the only way to access the chatbot has been through the Edge desktop browser. But Microsoft is already bringing it to more products, services and devices.
Starting today, those with access to the chatbot through their Microsoft account can use it on the Edge and Bing mobile apps for Android and iOS. Tapping the Bing button at the bottom of the namesake mobile app will start a chat session. In the Edge mobile app, you can fire up the chatbot from the homepage."
[Source:
Engadget
]
Social media used to be free. Not anymore.
""If you're not paying for the product, you are the product" has long been a common refrain about the business of social media.
The saying implies that you, the user, aren't paying for apps like Instagram and Twitter because you're giving away something else: your attention (and sometimes your content), which is sold to advertisers.But now, this free model of social media — subsidized by advertising — is under pressure. Social media companies can't make as much money off their free users as they used to.
A weaker advertising market, privacy restrictions imposed by Apple that make it harder to track users and their preferences, and the perpetual threat of regulation have made it harder for social media apps to sell ads.Which is why we're seeing the beginnings of what might be a new era of social media: pay-to-play."
[Source:
Social Media Today
]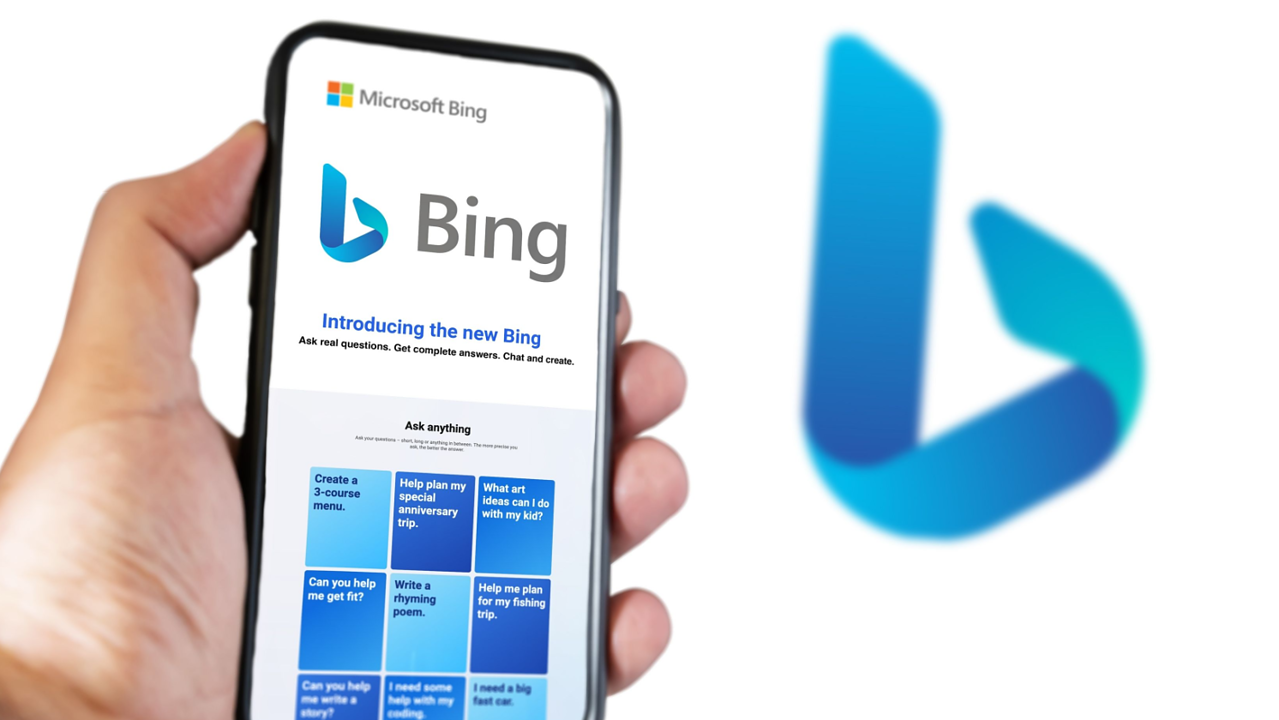 ---
Amplify's Weekly Top 10🔗
Here are the top 10 most popular SmartLinks on our platform this week:
3 Injaz Digital – Humood Alkhudher – Matha Ba'd?
6 AdroitB3atz – From Venda With Love
7 Elsio Dizzy – Not Available (ft. Okenio M)
9 Jaroslav Došek – Láska, Bůh & Chemie
---
As always, please let us know how we're doing, whether that's with AmplifyLink itself or AmplifyYou.
If you like what we're doing, why not leave us a review?
Reviews help us to reach more people and continually improve Amplify and AmplifyYou. 💪
Leave a review on Google
Leave a review on Trustpilot
Don't forget to follow us on social media for your daily dose of AmplifyYou. We're constantly rolling out new content for artists and creators that will offer practical tips and advice to help with your career.
Stay linked 🔗